Business Mapping Software for Transportation & Logistics Companies
to Access Mapping Software for Transportation & Logistics Today! – Take a FREE 1-month Trial
With the discontinuation of MapPoint, many transportation and logistics companies have a need for affordable location-intelligence tools that have necessary functionality and ease-of-use for their industry.
Map Business Online offers software that provides companies with a smarter way to plan and optimize transportation and logistics as well as view your business data geographically. We can help you become more efficient by integrating views of your transportation network with sales territory management, all while accessing the latest map data.
Create Customer Maps and Manage Details Effortlessly
In today's business environment, transportation routes require rigid adherence. But at the same time, they need to have the flexibility to accommodate the needs of each customer. When you upload details - such as customer addresses, delivery quantities, vehicle sizes and driver shifts - from your business system into Map Business Online mapping software, you'll be able visualize your destinations and shipping centers. Our system will turn your location data into a market analysis map, which you can use in a variety of ways:
Visualize the routes and stops.
Calculate the most effective and efficient delivery and collection sequences for each vehicle.
View up-to-date maps and street data to fine tune your routes.
Assimilate new stops into your delivery routes.
Eliminate stops as required.
With the easy-to-use Map Business Online tools, you can plan up to 100 stops for each route. Map Business Online provides multi-stop routes that optimize on the inherent street information of our background map data. Street direction options, turn restrictions, speed limits, and road classifications are all taken into consideration.
Benefits of Customer Mapping with Map Business Online
Location intelligence software can have several benefits for transportation and logistics companies. In your industry, incremental gains in efficiency are what drive profits, meaning any steps you can take to cut waste and run things in a leaner fashion are critical advantages.
With Map Business Online, you can create intelligent customer maps that save you money by:
Reducing fuel use through more efficient route planning
Reducing wear on your vehicles by optimizing routes while managing driver time restrictions
Reducing idle time by making delivery information more accessible to drivers and managing dwell times per stop
With Map Business Online analysis tools users can review historical delivery times and other performance metrics. This gives you a clearer picture of your travel requirements and lets you identify trends as they develop over time.
Map Business Online integrates seamlessly with Salesforce and other enterprise software, allowing you to drill down on business intelligence gathered from your data. Easily import Excel address spreadsheets.
Use Mapping Software for Sales Territory Management
After you have optimized routes, you can use our software to analyze and edit the results through a number of different views. View all the territories at one time, separately, by week or by delivery day - it's your choice. With the latest data available, you can easily find important geographical factors that influence your business and the relationship between your customers.
Transportation mapping software can also help guide your sales team, assist sales reps with organizing their customers, and help everyone remain focused on your company's strategic marketing and sales objectives.
Lower Operating Expenses and Increase Productivity
More efficient routing also reduces the time it takes to travel from one stop to the next. Consequently, you can use the additional time to enhance customer satisfaction and deliver better customer service. In addition, more efficient route planning allows you to add additional stops for each route, which can lead to increased sales. You can even reduce fuel and vehicle operating costs by eliminating unnecessary mileage!
Cloud-Based Customer Location Mapping Software
Map Business Online is a cloud-based customer mapping platform that's ideal for transportation and delivery companies. Use it from any internet-enabled computer— Map Business Online is fully compatible with both PC and Mac systems.
Because all data is stored on a central server, custom maps and customer information are up-to-date no matter where and how you access them. Drivers can get up-to-the-minute delivery information sent to them and managers can make changes to schedules while out of the office. Experience the convenience of the cloud by signing up for Map Business Online today.
Pricing and Subscription Options
Map Business Online is one of the most affordably priced custom map-making software platforms for logistics and transportation companies, with a variety of flexible subscription options for businesses of any size. Large fleets and multi-site locations may benefit from the MBO Team edition, which starts at teams of five users, the ability to save up to 400 customer maps and a range of premium content that allows you to do more with the data you have available.
For details, contact a representative directly.
Try Our Map Routing Software Today
When you choose Map Business Online, you immediately establish a partnership with a company that has been in the business for nearly 20 years. Apply our cost-effective business mapping software to a variety of industries.
Our delivering route planning software is easy to use, and we provide strong technical support. Find out for yourself how the routing software from Map Business Online can enhance the performance of your technicians, delivery personnel or sales team. Register for our 1-month free trial today!
Learn How Our Customers are Succeeding with Map Business Online
The Alternative Board (TED), an advisory board creation service for business of all types and sizes, used MapPoint to import customer locations, create and manage territories, and for visual market analysis. When MapPoint left them high and dry, they began looking for a MapPoint replacement. This process led them to Map Business Online.
Over a period of a few weeks Map Business Online shared several online web demo that showed exactly how Map Business Online would replace and improve upon the mapping technology TED had become used to. The Alternative Board recently renewed their Map Business Online subscription for another year.
The Alternative Board

"Very satisfied and happy with the program! Our organization was a little nervous when we found out we had to replace MapPoint. Once we came across Map Business Online, we knew we had found the program for us. Not only are there many features for the map creators, there are also a lot of usable features for the individuals that receive the view-only shared maps. This is a great program and with the way our organization is changing, I have no concern about recommending it to other internal departments."
Business Manager
I-Car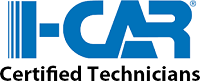 "We recently switched to Map Business Online at our company. Not only is MBO returning us better results than our old software, but it came with a 3500% decrease in yearly licensing fees! We couldn't be happier with the switch. Excellent ease of use. I was able to just open up the program and go. It's very user friendly. I did get stuck with one feature, and reached out to customer service for help. I didn't really expect to get anything in return, but they emailed me back within the hour, and I was only a trial member! Very pleased."
Business Manager
Storecrafter