Visualize Customers on a Map
With The #1 Customer Mapping Software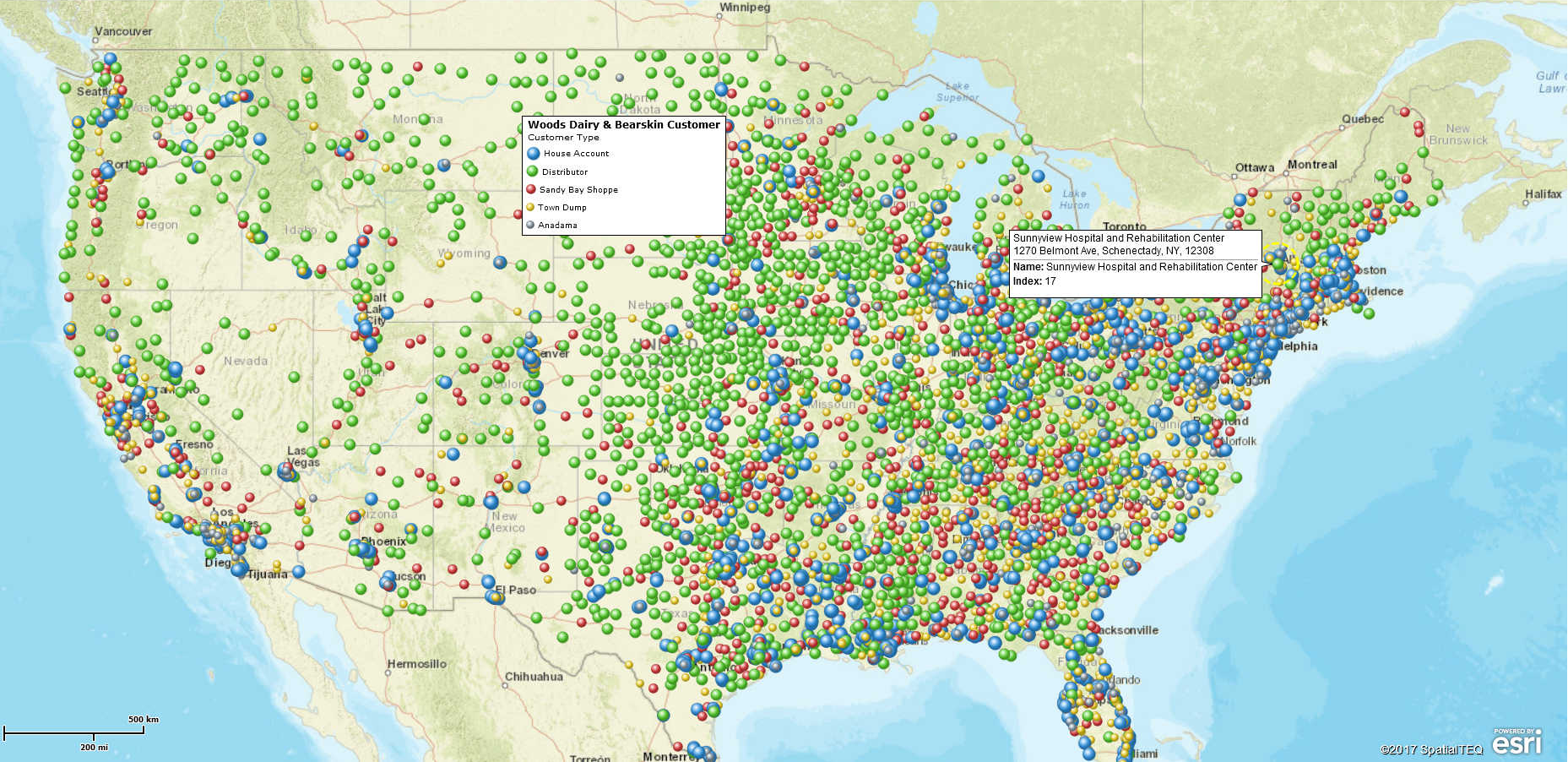 As a new sales manager, Buddy Woods needed to make sure he understood how his customer base is distributed across the USA. He also wanted to make sure his sales associates had ready access to the same information. After all, knowing your customer is a critical element of selling.
Problem: A sales manager desires a broad map visualization of all customers across the USA to share with his staff. He'd like them color coded or symbolized to reflect customer type and he would like to include labels noting 2016 Sales, Key Contact, and Phone number.
Solution: Import a customer address spreadsheet into business mapping software, such as MapBusinessOnline. Include a column for customer type: house account, bio tech, distributor, and reseller. Adjust labeling options through the import process and using the color code by symbol button choose or import a symbol of your choice.
Seeing is Understanding - Know Your Customer
Buddy first job was to sit down with his best technical sales people and make sure the data was available. It required a little bit of clean up and a few more location components to the data. His predecessor had only required ZIP codes location data. Buddy knew that was problematic for data accurate visualizations. If he imported only ZIP codes onto the business map he'd get multiple points piled on top of one another.
Import Your Customers
Our sales manager asked his admin to collect and update addresses for all customers. That way he'd see an accurate distribution of all customer across the map. MBO allows importing up to 250,000 records per map.
With the data cleaned up Buddy let his admin import the data into MapBusinessOnline.
Create an Excel spreadsheet where each row is an address location. Make sure the location information is broken out in separate columns for Name, Address, City, State and ZIP code
Make sure your column headings are labeled
Click the Import or Plot button in the mapping application
Pay attention to confirm address columns are placed where they should be
Be sure the MBO "Name" field matches the appropriate Customer Name field in your data
Adjust labeling options to your liking
Click Plot to place the points on the map
Here's a slow and easy video explaining how to plot customer records on a business map.
Color and Symbol Assignment
With the customer data on the map, Sales Manager Wood's administrator chose an appropriate symbol for all customers and color coded and sized the symbols to reflect customer type. Color coding points is easy, starting with clicking the Color Code with Symbols button:

Select your data if there is more than one import data set available on the map project
Check Summary only if you want to summarize by county, state or ZIP code. Buddy does not want to summarize.
Choose the column of your data controlling color coding

Choose a range if necessary (for numeric value color coding)
Choose your desired symbols and adjust size or color as required
Choose a scheme for No Data in the controlling field

Click Done or Preview
Data point color coding can be easily adjusted by simply revisiting the process.
Maps Are for Sharing
Buddy made a few suggestions and in short order his map was done and his customer visualization was ready to be shared. Buddy used MBO MapShare to publicly share his business map customer visualization through interactive web maps with his sales team. With MBO for teams, sharing is included in the subscription.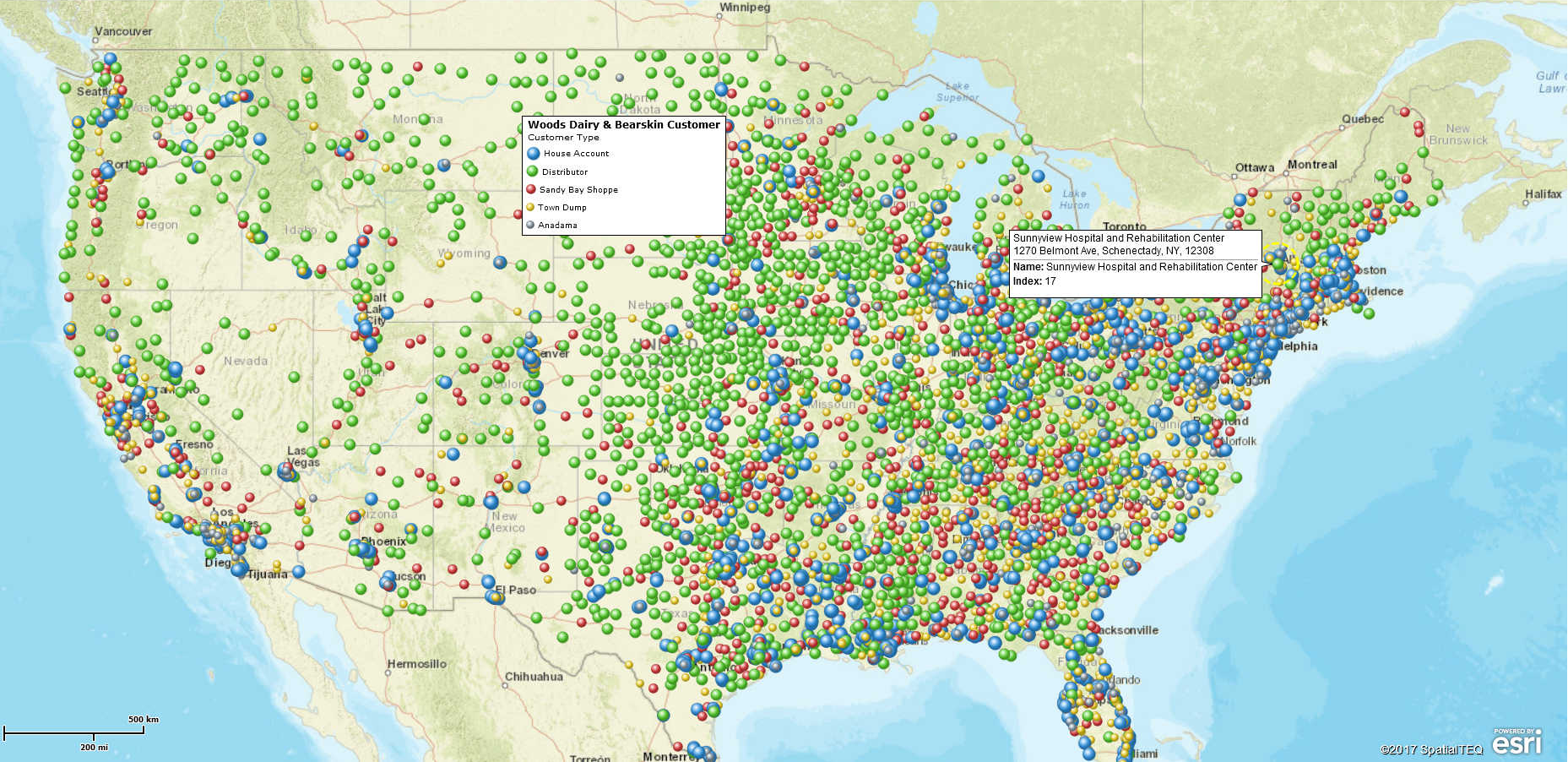 Buddy's team, for the first time, could easily click on an MBO map link and see the entire customer breakdown. They were able to look up customer records by name or ZIP code, query customer contact info and view other data that Buddy shared.
Now that's a sales team.
Learn How Our Customers are Succeeding with MapBusinessOnline

"MapBusinessOnline has helped my organization visualize our territories in very little time. I created maps that allowed us to see where we are doing well and where we may be struggling. Getting this information has helped us capitalize on our opportunities and build our brand throughout the country."
Elwin Warsh
Strategic Sales Analyst
The Honest Kitchen
"Very satisfied and happy with the program! Our organization was a little nervous when we found out we had to replace MapPoint. Once we came across MapBusinessOnline, we knew we had found the program for us. Not only are there many features for the map creators, there are also a lot of usable features for the individuals that receive the view-only shared maps. This is a great program and with the way our organization is changing, I have no concern about recommending it to other internal departments."
Business Manager
I-Car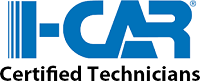 One of many international companies left hanging by Microsoft's cancelation of MapPoint and turning to MapBusinessOnline for a MapPoint replacement. Multiple departments across the enterprise utilize business mapping for a variety of applications including claims management analysis, insurance related operational planning, and market analysis. An extremely detailed procurement and security review lead to a contract for MapBusinessOnline services. Corporate accounts use MBO for sales territory mapping, collaborative Team editing, and communicating with maps.
Top Ten Property & Casualty Insurer
Popular MapBusinessOnline features