Why Map Business Online?
Map Business Online offers the best value and the most advanced features of all business mapping software
Whether you're visualizing customers, conducting market analysis, or building complex nationwide sales territories, count on Map Business Online to deliver a low-cost, comprehensive geographic mapping software that provides your business with a solid a competitive edge.
Map Business Online business mapping software is:
Easy to use
The most affordable option
Tested and monitored for security
A cloud service accessible anywhere
The preferred map graphic style in its class
Developed by geospatial experts
A comprehensive demographic solution
An advanced territory design application
A full feature market analysis tool
Used by thousands of professionals
Updated on a quarterly basis
Way better than Microsoft MapPoint
Generous with its import allowances
With Map Business Online you can:
Import and visualize up to 250,000 contact address records per map – an outstanding value!
Drive sales growth through accurate and informative sales territory models of your business
Easily share your business maps through low-cost interactive web-maps, wall maps and image files
Identify market potential for your business expansion through comprehensive market analysis
Conduct thorough competitive analysis to expose critical business opportunities and threats
Engage your employees and sales team by sharing compelling strategic planning maps
Improve CRM utilization through sales territory maps monthly results sharing
Leverage your best minds to solve business challenges through collaborative/team map editing
Improve productivity and control costs using MBO sales planning and optimized routing tools
Why Choose Map Business Online?
Affordability - We encourage buyers to shop around. There just is no more affordable business mapping tool that offers the functionality, or the support found in Map Business Online.
Security – Security should be every ones' top priority. Map Business Online deploys HTTPS secure web pages; applies strong password protection to all user accounts; encrypts all uploaded user data; and undergoes periodic security reviews by multiple security firms.
Ease-of-use is always touted by software providers. We never hear from most users. But we understand that each end-user learns software in their own way. Most find our tools to be easily mastered, while those who struggle to learn new software can always depend on our patient support to bring you up to speed – at your pace.
Application Speeds – Application speeds are outstanding – even at full data import levels. Compare competitor allowable location data imports. You'll find out MBO's 250,000 records per map allowance is unbeatable in both size and speed.
Get the Real ZIP codes – Many mapping tools only offer Census ZCTA ZIP Codes. Map Business Online provides the most authentic ZIP codes from the US Postal Service and authorized 3rd party suppliers.

More Map Zoom Levels – MBO offers more zoom levels than competitor maps like Google. More zoom levels mean better resolutions across all levels of detail.
Data Table View – View all imported and included data in tabular format. Data table tools include search bar, multi-layer filtering with modifiers, new layer creation, demographic overlays, and export tools.
Territory Mapping Tools – If you loved MapPoint territory mapping you'll be ecstatic about Map Business Online's territory management. Import your territories from a file or build territories manually. Create ZIP code, county, state, even Census tract territories, all on one map. Or create free form territories.
Demographic Data – A comprehensive multi-year library of Census Demographic data is included with the subscription and easily added to your market and territory analysis. Includes two years of projection demographics and consumer expenditure data. Export to your heart's delight.
Optimized Routing Support – Create multi-stop optimized routes exportable to common file formats. At user discretion MBO will reorder stops for the most efficient route. Share route files or push interactive web maps with routing to constituents.
Supports Multiple Overlays – Overlay ZIP codes over states and counties. Build territory maps with regions and divisions overlaid. Additional overlays include Census tracts, city points, city limits, highways, MSA's, ZIP 3, and school district and crime data.
Technical Support – MBO technical support is always available to answer tough questions, provide web demo's, or consult of mapping questions. We're proud of our excellent support team. Reach us by phone or email.
Custom Mapping – We understand that not every company can come up with the manpower to build complex and broad-based business maps. Consider letting us build you business maps for you. Our rates are reasonable. We'll spend time consulting with your map stakeholders to make sure you get the business maps you need.
CRM Utilization – An engaged and informed sales team meets objectives and makes use of CRM tools. Establish regular results sharing sessions using shared business maps. Encourage group discussion and strategy sharing.
Import More Locations Records – We encourage buyers to shop our competitors and compare their import data allowances. You will find no more generous allowance than Map Business Online. 250,000 records per map covers a lot of ground.
Map Expertise – Map Business Online associates at all levels have decades of experience creating software and building business maps. Tap into our deep geographic experience. Ask questions about your projects.
Generous Map Sharing – Business maps quickly communicate results and strategies. Share sales results through interactive web maps, static image files, or large format wall maps.
Read over 100 honest, unedited and unfiltered Map Business Online user reviews to see why Map Business Online is the business mapping software serious businesses prefer.
Learn How Our Customers are Succeeding with Map Business Online

"Map Business Online has played a major role in helping us to expand. It has helped us successfully map out our territories so that we know where we are and where we can be. With a clear picture of where we are, it has helped make it easier to locate available territory for our new Franchisees. Map Business Online has even helped us keep our guarantee and carry out its promise for a five mile protection radius for each Franchisee. Map Business Online has not only given us a map of where we are now, but it has also given us a map for our future."
Sine Schirmer
Franchise Support Department Head
The Tutoring Center Franchise Corp
"We've tried the REST now we are using the BEST. After searching and trying other mapping programs for our delivery operations team and finding that we just couldn't get all the features that we required, we finally found Map Business Online. Not only did it have all the features we needed including Longitude/Latitude and optimizing delivery routes, but it provided us tons of other bells and whistles. MBO proved to be a superb tool for our operations team to create routes and territories with the click of a few buttons while also allowing our reporting team to make beautiful maps that help our executive team visualize the story the data was telling. We are using this for the 2nd year in a row and will be renewing when it is time again. We pride ourselves at offering cutting edge applications to our millions of readers and subscribers worldwide and love that MBO helps us stay ahead of the technology curve by continuing to update their product and features. The release of MBO for the Desktop was a great addition and only helps make using the product even easier. To the staff at MBO — Keep up the great work!"
Dow Jones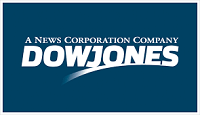 "I have been using MapBusinessOnline for about 8 months and couldn't be happier with the services it provides. I have employees and myself who map around 250 routes monthly for our sales team. The interface is easy-to-use and the abilities are exactly what I need. My sales team finds the maps and step by step routes easy to follow and accurate. My store lists change every quarter and the uploading system allows me to quickly upload a new list and categorize the account by priority using colors and shapes. I have also used the heat mapping capabilities and found those easy to customize and quick to use. As with any advanced software, this does take a week or two to learn the more complex features, but it is well worth the time invested. This is the software I would have designed if I was to create one myself. Great job!!!"
Bill Hanavan
Director of Operations
Strategic Retail Solutions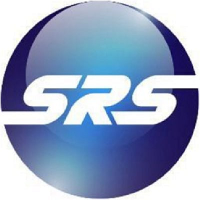 Popular Map Business Online features