MapBusinessOnline – A Preferred Alternative to eSpatial
Get More Value using MapBusinessOnline
and Upgrade to Advanced Business Mapping Solution at Reasonable Price - Take a FREE 1-month Trial
MapBusinessOnline is an excellent alternative to eSpatial and other business mapping tools. Customers in a wide range of industries use it to plot their proprietary data in a geographic context. Here's why it's an excellent choice for your business.
Common Features
eSpatial and MapBusinessOnline are industry-leading platforms for market analysis and strategic planning. Both programs offer similar core functionality, including:
Integration with Salesforce and other leading CRM platforms, as well as the ability to import datasets from an Excel spreadsheet
A wide range of editing tools, allowing you to label and color-code different regions and create more attractive maps
Interactive data manipulation, allowing you to draw up sales territories and explore different scenarios for site selection and other tasks
Route planning features that show you where your customers are and help you determine the most efficient way to get to them
Cloud-based architecture that allows for remote collaboration and sharing custom maps, while preserving file integrity and keeping your technical requirements to a minimum
Cross-platform functionality, with support for both Windows and Mac systems
Why Choose MapBusinessOnline Over eSpatial?
While it's clear that MapBusinessOnline shares similar tools and capabilities with eSpatial, two key things set it apart from the competition:
Pricing: MapBusinessOnline is the most affordable business mapping solution available today. Pricing starts at just $500.00/year ($350.00/year for on-time renewal) for a single user plan, which includes cloud-based storage for up to 200 maps and 250,000 locations. Compare that to eSpatial which charges $1,200 for an annual single-user license.
Support: MapBusinessOnline users enjoy access to one of the best support networks in the industry. One-on-one assistance is available by phone or email. There's also an extensive selection of help videos, case studies and other documents that walk you step-by-step through some of the most common mapping tasks.
MapBusinessOnline's low pricing is great for your bottom line, while its world-class support keeps your team productive. Both of these factors contribute to your profitability and ultimately to the sustainability of your business. It's for this reason that more organizations are choosing MapBusinessOnline as their preferred alternative to eSpatial.
See for Yourself With a Free 1-month Trial
The best way to see why MapBusinessOnline is such a good eSpatial alternative is to download it and try it for yourself. Sign up for a free 1-month trial online or contact the MBO head office directly for assistance.
See MapBusinessOnline in Action
Request a demo
Learn How Our Customers are Succeeding with MapBusinessOnline

"MapBusinessOnline has played a major role in helping us to expand. It has helped us successfully map out our territories so that we know where we are and where we can be. With a clear picture of where we are, it has helped make it easier to locate available territory for our new Franchisees. MapBusinessOnline has even helped us keep our guarantee and carry out its promise for a five mile protection radius for each Franchisee. MapBusinessOnline has not only given us a map of where we are now, but it has also given us a map for our future."
Sine Schirmer
Franchise Support Department Head
The Tutoring Center Franchise Corp
MVP Sports Clubs is a sports and health facility management and development company with operations in Central Florida and West Michigan. MVP uses MapBusinessOnline to construct demographic map profiles of a radius surrounding each of their many sports clubs. Such market analysis helps MBO users develop a better understanding of their business which makes strategic planning more effective.
"MBO users develop a better understanding of their business which makes strategic planning more effective."
Mark Hope
Business Manager
MVP Sports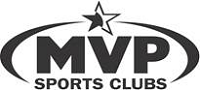 "MapBusinessOnline.com has been an amazing tool for our company. It helps us to be more effective and efficient in our processes. It also provides a necessary tool for clear, concise communications with our team through visualization and supporting data."
Kim Scroggins
Map Coordinator
Leisure Pools
Popular MapBusinessOnline features