MapBusinessOnline – A Preferred Alternative to eSpatial
Get More Value using MapBusinessOnline
and Upgrade to Advanced Business Mapping Solution at Reasonable Price - Take a FREE 1-month Trial
MapBusinessOnline is an excellent alternative to eSpatial and other business mapping tools. Customers in a wide range of industries use it to plot their proprietary data in a geographic context. Here's why it's an excellent choice for your business.
Common Features
eSpatial and MapBusinessOnline are industry-leading platforms for market analysis and strategic planning. Both programs offer similar core functionality, including:
Integration with Salesforce and other leading CRM platforms, as well as the ability to import datasets from an Excel spreadsheet
A wide range of editing tools, allowing you to label and color-code different regions and create more attractive maps
Interactive data manipulation, allowing you to draw up sales territories and explore different scenarios for site selection and other tasks
Route planning features that show you where your customers are and help you determine the most efficient way to get to them
Cloud-based architecture that allows for remote collaboration and sharing custom maps, while preserving file integrity and keeping your technical requirements to a minimum
Cross-platform functionality, with support for both Windows and Mac systems
Why Choose MapBusinessOnline Over eSpatial?
While it's clear that MapBusinessOnline shares similar tools and capabilities with eSpatial, two key things set it apart from the competition:
Pricing: MapBusinessOnline is the most affordable business mapping solution available today. Pricing starts at just $500.00/year ($350.00/year for on-time renewal) for a single user plan, which includes cloud-based storage for up to 200 maps and 250,000 locations. Compare that to eSpatial which charges $1,200 for an annual single-user license.
Support: MapBusinessOnline users enjoy access to one of the best support networks in the industry. One-on-one assistance is available by phone or email. There's also an extensive selection of help videos, case studies and other documents that walk you step-by-step through some of the most common mapping tasks.
MapBusinessOnline's low pricing is great for your bottom line, while its world-class support keeps your team productive. Both of these factors contribute to your profitability and ultimately to the sustainability of your business. It's for this reason that more organizations are choosing MapBusinessOnline as their preferred alternative to eSpatial.
See for Yourself With a Free 1-month Trial
The best way to see why MapBusinessOnline is such a good eSpatial alternative is to download it and try it for yourself. Sign up for a free 1-month trial online or contact the MBO head office directly for assistance.
See MapBusinessOnline in Action
Request a demo
Learn How Our Customers are Succeeding with MapBusinessOnline

"I have been using MapBusinessOnline for about 8 months and couldn't be happier with the services it provides. I have employees and myself who map around 250 routes monthly for our sales team. The interface is easy-to-use and the abilities are exactly what I need. My sales team finds the maps and step by step routes easy to follow and accurate. My store lists change every quarter and the uploading system allows me to quickly upload a new list and categorize the account by priority using colors and shapes. I have also used the heat mapping capabilities and found those easy to customize and quick to use. As with any advanced software, this does take a week or two to learn the more complex features, but it is well worth the time invested. This is the software I would have designed if I was to create one myself. Great job!!!"
Bill Hanavan
Director of Operations
Strategic Retail Solutions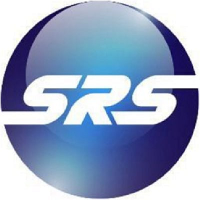 Billy Taylor of Stop Hunger Now, one the world's great nonprofit organizations said:
"Thanks for the great product, I use it all the time in our non-profit."
Billy and his team use MBO to create regional lists from their organizational data. MBO is a great data segmentation tool supporting market analysis. Users can segment data geographically and append a variety of data layers to exported results.
Billy Taylor
Director
Stop Hunger Now

The Alternative Board (TED), an advisory board creation service for business of all types and sizes, used MapPoint to import customer locations, create and manage territories, and for visual market analysis. When MapPoint left them high and dry, they began looking for a MapPoint replacement. This process led them to MapBusinessOnline.
Over a period of a few weeks MapBusinessOnline shared several online web demo that showed exactly how MapBusinessOnline would replace and improve upon the mapping technology TED had become used to. The Alternative Board recently renewed their Map Business Online subscription for another year.
The Alternative Board

Popular MapBusinessOnline features