MapBusinessOnline Customer Success Stories
Thousands of small and large businesses around the Globe already rely on MapBusinessOnline as their Business Mapping solution. With easy-to-use interface and eager-to-help customer support MapBusinessOnline gains popularity across various industries.
---

"I just wanted to say thank you for this amazing mapping tool! I've tried a number of sales territory map solutions and this is by far the best. I just (finally!) switched over from MapPoint and this is so much better, I wish I had switched sooner. Your videos and blog are also really helpful, though most things I have figured out on my own. It looks like I also have a lot more to discover as I explore the data visualization tools. Thanks again!"
Andrea Harrison
Business Analyst
Brainlab, Inc.
---

"I have had the pleasure of using MapBusinessOnline for the past 5 years and it is an excellent and affordable tool for my clients. I am a franchise consultant, and many of my clients are just starting to get into franchising. The first main question many of them have is they don't know the demographics around their current location, so they don't know how to create territories for their franchisees. I am able to easily utilize MapBusinessOnline to draw a prototype territory around their existing location, do a deep dive into the many different demographics that MapBusinessOnline offers, and help the client determine the basics of their new territories, including mileage, population, household count, purchasing habits and age distributions. This tool has been so helpful that many of our clients obtain their own accounts as they begin to sell franchises and grow their business. Thank you, MapBusinessOnline, for providing such a helpful tool that is affordable and easy to use!"
Colette Bell
Director of Business Development
SMB Franchise Advisors
---

"MapBusinessOnline has played a major role in helping us to expand. It has helped us successfully map out our territories so that we know where we are and where we can be. With a clear picture of where we are, it has helped make it easier to locate available territory for our new Franchisees. MapBusinessOnline has even helped us keep our guarantee and carry out its promise for a five mile protection radius for each Franchisee. MapBusinessOnline has not only given us a map of where we are now, but it has also given us a map for our future."
Sine Schirmer
Franchise Support Department Head
The Tutoring Center Franchise Corp
---
"I had an excellent experience with MapBusinessOnline because my company works in the agriculture industry and makes maps showing where our fields are and these maps need to be viewed and shared in a database. Your product seemed to fit our needs. Overall good support, ease of use, and quality of maps created!"
Seneca Foods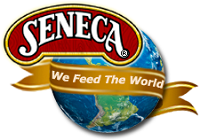 ---
Prison Fellowship — Prison Fellowship® trains and inspires churches and communities-inside and outside of prison-to support the restoration of those affected by incarceration. PFM uses MapBusinessOnline Team Edition to create a variety of maps that track the placement of constituents and describe the demographic background of placement areas for further study and understanding.
"We love MBO, especially the ability to share maps with non-license holders for viewing!"
Business Manager
Prison Fellowship

---
Billy Taylor of Stop Hunger Now, one the world's great nonprofit organizations said:
"Thanks for the great product, I use it all the time in our non-profit."
Billy and his team use MBO to create regional lists from their organizational data. MBO is a great data segmentation tool supporting market analysis. Users can segment data geographically and append a variety of data layers to exported results.
Billy Taylor
Director
Stop Hunger Now

---
The Alternative Board (TED), an advisory board creation service for business of all types and sizes, used MapPoint to import customer locations, create and manage territories, and for visual market analysis. When MapPoint left them high and dry, they began looking for a MapPoint replacement. This process led them to MapBusinessOnline.
Over a period of a few weeks MapBusinessOnline shared several online web demo that showed exactly how MapBusinessOnline would replace and improve upon the mapping technology TED had become used to. The Alternative Board recently renewed their Map Business Online subscription for another year.
The Alternative Board

---
"I wanted to thank my customer service rep Jason for always going above and beyond every time I call for answers...AND THIS IS WHILE I AM USING A TRIAL VERSION!!! With this kind of service, why would you ever use another software company?"
David imports his USA-wide network of restaurant service suppliers and uses the map to visualize his contacts for instant access.
"Every time I use MapBusinessOnline…and I always get what I need."
David Ziviello
Sales
RositoBisani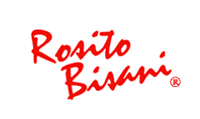 ---
This leading national footwear brand manufacturer uses MapBusinessOnline to conduct retail coverage assessments nationwide. They loved MBO's ability to provide both street level detail and USA wide high level views of points-of-sale. Importing location enabled address databases for symbolization and color shading is easy. New and planned stores can be added to the map market analysis as products are launched and mature.
"Importing location enabled address databases for symbolization and color shading is easy."
Todd Eichelberger
Sales Director
Adidas

---
"We've tried the REST now we are using the BEST. After searching and trying other mapping programs for our delivery operations team and finding that we just couldn't get all the features that we required, we finally found MapBusinessOnline. Not only did it have all the features we needed including Longitude/Latitude and optimizing delivery routes, but it provided us tons of other bells and whistles. MBO proved to be a superb tool for our operations team to create routes and territories with the click of a few buttons while also allowing our reporting team to make beautiful maps that help our executive team visualize the story the data was telling. We are using this for the 2nd year in a row and will be renewing when it is time again. We pride ourselves at offering cutting edge applications to our millions of readers and subscribers worldwide and love that MBO helps us stay ahead of the technology curve by continuing to update their product and features. The release of MBO for the Desktop was a great addition and only helps make using the product even easier. To the staff at MBO — Keep up the great work!"
Dow Jones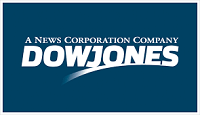 ---
MVP Sports Clubs is a sports and health facility management and development company with operations in Central Florida and West Michigan. MVP uses MapBusinessOnline to construct demographic map profiles of a radius surrounding each of their many sports clubs. Such market analysis helps MBO users develop a better understanding of their business which makes strategic planning more effective.
"MBO users develop a better understanding of their business which makes strategic planning more effective."
Mark Hope
Business Manager
MVP Sports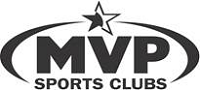 ---
"I just might possibly be in love with this service! This is the perfect program for my business."
Deborah Sterns
---
"Truly the easiest business mapping application I have ever used."
Chad Seaverns
National Sales Manager
www.nfdnetwork.com
---
"I use it daily to visualize customers and sales territories, and to plan sales trips. It's so intuitive."
Jeanne Gazlay
Life Brokerage sales Director
Mutual of Omaha
---
"We use MapBusinessOnline to prepare for sales meetings. The program's territory mapping enables color-coded sales territories by zip-code helping to define sales responsibilities and keeping our focus on selling."
Christie Shedd
Operations Manager
AFTCO Bluewater
Want to learn more about how customers are succeeding with MapBusinessOnline?
Contact us, Request a demo, or simply Sign-up for FREE trial to test yourself!