MapBusinessOnline Customer Success Stories
Thousands of small and large businesses around the Globe already rely on MapBusinessOnline as their Business Mapping solution. With easy-to-use interface and eager-to-help customer support MapBusinessOnline gains popularity across various industries.
---

"This software is a game changer for me in the workplace. Easy to use tools and a fast system to do the job efficiently and effectively every time. I've been able to build more territories with confidence, bringing my team more growth opportunities for 2019"
Daina C.
Franchise Development Manager
Amada Franchise, Inc.

---

"We quickly grew from a one location small-business to a franchised business with 8 locations across the country. After selling our first few franchises, I realized I needed a way to map out a potential franchisee's territory. Initially I just wanted to be able to create territories based on drive time from an address, which is easy to do with MapBusinessOnline. What I didn't know I needed was the ability to export census data, including information on other dog related business, which is very helpful!"
Steve Sentner
Co-Owner
Paw & Order Dog Training
---

"MapBusinessOnline has helped my organization visualize our territories in very little time. I created maps that allowed us to see where we are doing well and where we may be struggling. Getting this information has helped us capitalize on our opportunities and build our brand throughout the country."
Elwin Warsh
Strategic Sales Analyst
The Honest Kitchen
---

"MapBusinessOnline Business Listings has been my go-to platform for the preliminary work necessary to develop growth strategies in the Restaurant Industry. I've found this platform to be intuitive, easy to navigate, and the data plentiful. Whether you are looking to expand using an adjacency strategy or make a large geographical leap, I'd suggest you start with MapBusinessOnline Business Listings."
Paul G. Tuennerman
Executive Vice-President
Sticky's Holdings, LLC
---
A leading provider of automated storage and retrieval systems, Kardex Remstar has a multi-layered distribution network in North America. Mapping regional sales territories and sales districts using ZIP codes and states. Kardex Remstar tapped into MBO territory creation services to make the process quick and easy. Detailed ZIP code tables were converted by MapBusinessOnline into multiple maps describing their distribution network, sales coverage by customer segment, and product maps.
"The product is phenomenal and the support even better."
Sales Manager
Kardex

---
"Very satisfied and happy with the program! Our organization was a little nervous when we found out we had to replace MapPoint. Once we came across MapBusinessOnline, we knew we had found the program for us. Not only are there many features for the map creators, there are also a lot of usable features for the individuals that receive the view-only shared maps. This is a great program and with the way our organization is changing, I have no concern about recommending it to other internal departments."
Business Manager
I-Car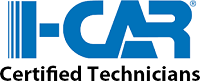 ---
This leading national footwear brand manufacturer uses MapBusinessOnline to conduct retail coverage assessments nationwide. They loved MBO's ability to provide both street level detail and USA wide high level views of points-of-sale. Importing location enabled address databases for symbolization and color shading is easy. New and planned stores can be added to the map market analysis as products are launched and mature.
"Importing location enabled address databases for symbolization and color shading is easy."
Todd Eichelberger
Sales Director
Adidas

---
DPS is the leading provider of timely, relevant and motivational promotional materials for automotive dealerships. Their business strategies drive customer loyalty and sales revenues. Their sales manager uses MBO to create and manage sales territories and describes MBO this way,
"The product is phenomenal and the support even better."
Dealer Product Services (DPS)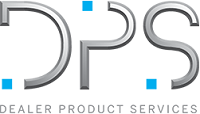 ---
MVP Sports Clubs is a sports and health facility management and development company with operations in Central Florida and West Michigan. MVP uses MapBusinessOnline to construct demographic map profiles of a radius surrounding each of their many sports clubs. Such market analysis helps MBO users develop a better understanding of their business which makes strategic planning more effective.
"MBO users develop a better understanding of their business which makes strategic planning more effective."
Mark Hope
Business Manager
MVP Sports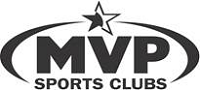 ---
"We recently switched to Map Business Online at our company. Not only is MBO returning us better results than our old software, but it came with a 3500% decrease in yearly licensing fees! We couldn't be happier with the switch. Excellent ease of use. I was able to just open up the program and go. It's very user friendly. I did get stuck with one feature, and reached out to customer service for help. I didn't really expect to get anything in return, but they emailed me back within the hour, and I was only a trial member! Very pleased."
Business Manager
Storecrafter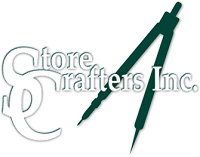 ---
"I wanted to thank my customer service rep Jason for always going above and beyond every time I call for answers...AND THIS IS WHILE I AM USING A TRIAL VERSION!!! With this kind of service, why would you ever use another software company?"
David imports his USA-wide network of restaurant service suppliers and uses the map to visualize his contacts for instant access.
"Every time I use MapBusinessOnline…and I always get what I need."
David Ziviello
Sales
RositoBisani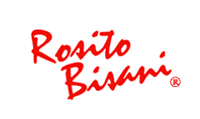 ---
"MapBusinessOnline.com has been an amazing tool for our company. It helps us to be more effective and efficient in our processes. It also provides a necessary tool for clear, concise communications with our team through visualization and supporting data."
Kim Scroggins
Map Coordinator
Leisure Pools
---
"Truly the easiest business mapping application I have ever used."
Chad Seaverns
National Sales Manager
www.nfdnetwork.com
---
"We use MapBusinessOnline to prepare for sales meetings. The program's territory mapping enables color-coded sales territories by zip-code helping to define sales responsibilities and keeping our focus on selling."
Christie Shedd
Operations Manager
AFTCO Bluewater
---
"We use MBO for event planning at cities all across the USA. It's easy and fast. It blows away the other applications we tried."
Kristine Gates
Strategic Accounts Sales Manager
Extend Health
Want to learn more about how customers are succeeding with MapBusinessOnline?
Contact us, Request a demo, or simply Start FREE trial to test yourself!