Map Business Online Customer Success Stories
Thousands of small and large businesses around the Globe already rely on Map Business Online as their Business Mapping solution. With easy-to-use interface and eager-to-help customer support Map Business Online gains popularity across various industries.
---

"In a large company, with many layers of sales teams, sales management, territories, operations teams and distribution, it is vital to have a solution to quickly and easily display country and regional maps. I have tried multiple other mapping solutions in the past only to be frustrated by their limitations or by their complexity. Map Business Online perfectly fits my need. MBO has the versatility to allow me to build somewhat complicated maps but also allows me to knock out the quick, one-off request. MBO continues to add features and I am excited to see what new features come out next."
Dave Perek
Sr Business Analyst
Schneider Electric

---

"Map Business Online has made it easy for DriSteem to locate and compare Rep territories. Every single person in our office has a map from Map Business Online at their desk and refers to it daily. We are thankful to be using Map Business Online for developing our business and outside sales representative team!

Thank you Map Business Online!"
Abby Rogers
Marketing Coordinator
DriSteem Corporation

---

"This software is a game changer for me in the workplace. Easy to use tools and a fast system to do the job efficiently and effectively every time. I've been able to build more territories with confidence, bringing my team more growth opportunities for 2019"
Daina C.
Franchise Development Manager
Amada Franchise, Inc.

---

"I have been using MapBusinessOnline for about 8 months and couldn't be happier with the services it provides. I have employees and myself who map around 250 routes monthly for our sales team. The interface is easy-to-use and the abilities are exactly what I need. My sales team finds the maps and step by step routes easy to follow and accurate. My store lists change every quarter and the uploading system allows me to quickly upload a new list and categorize the account by priority using colors and shapes. I have also used the heat mapping capabilities and found those easy to customize and quick to use. As with any advanced software, this does take a week or two to learn the more complex features, but it is well worth the time invested. This is the software I would have designed if I was to create one myself. Great job!!!"
Bill Hanavan
Director of Operations
Strategic Retail Solutions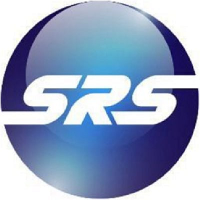 ---

"Map Business Online one of the most powerful tools I have as a Regional Channel Manager. It's a difficult task to visually represent the vast amount of data that I have to present to my customers and team members. MBO makes it easy to represent, configure, and manipulate the data on to an effective map. A picture is worth a thousand words, and MBO allows me to create a perfect picture."
Ed Ku
Regional Channel Manager
ABB
---

"I just wanted to say thank you for this amazing mapping tool! I've tried a number of sales territory map solutions and this is by far the best. I just (finally!) switched over from MapPoint and this is so much better, I wish I had switched sooner. Your videos and blog are also really helpful, though most things I have figured out on my own. It looks like I also have a lot more to discover as I explore the data visualization tools. Thanks again!"
Andrea Harrison
Business Analyst
Brainlab, Inc.
---
The Alternative Board (TED), an advisory board creation service for business of all types and sizes, used MapPoint to import customer locations, create and manage territories, and for visual market analysis. When MapPoint left them high and dry, they began looking for a MapPoint replacement. This process led them to Map Business Online.
Over a period of a few weeks Map Business Online shared several online web demo that showed exactly how Map Business Online would replace and improve upon the mapping technology TED had become used to. The Alternative Board recently renewed their Map Business Online subscription for another year.
The Alternative Board

---
"We've tried the REST now we are using the BEST. After searching and trying other mapping programs for our delivery operations team and finding that we just couldn't get all the features that we required, we finally found Map Business Online. Not only did it have all the features we needed including Longitude/Latitude and optimizing delivery routes, but it provided us tons of other bells and whistles. MBO proved to be a superb tool for our operations team to create routes and territories with the click of a few buttons while also allowing our reporting team to make beautiful maps that help our executive team visualize the story the data was telling. We are using this for the 2nd year in a row and will be renewing when it is time again. We pride ourselves at offering cutting edge applications to our millions of readers and subscribers worldwide and love that MBO helps us stay ahead of the technology curve by continuing to update their product and features. The release of MBO for the Desktop was a great addition and only helps make using the product even easier. To the staff at MBO — Keep up the great work!"
Dow Jones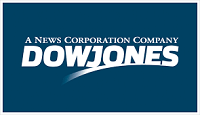 ---
"Very satisfied and happy with the program! Our organization was a little nervous when we found out we had to replace MapPoint. Once we came across Map Business Online, we knew we had found the program for us. Not only are there many features for the map creators, there are also a lot of usable features for the individuals that receive the view-only shared maps. This is a great program and with the way our organization is changing, I have no concern about recommending it to other internal departments."
Business Manager
I-Car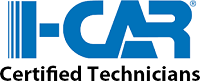 ---
This leading North American reseller of hardware and software supports millions of businesses worldwide. We get regular calls from SHI representatives who need to offer a MapPoint replacement or to simply provide business mapping software for a corporate or government account. SHI customers include users of annual subscriptions for the USA and Canada as well as collaborative Team Editing subscriptions for corporate accounts.
Software House International (SHI)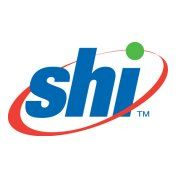 ---
"I had an excellent experience with Map Business Online because my company works in the agriculture industry and makes maps showing where our fields are and these maps need to be viewed and shared in a database. Your product seemed to fit our needs. Overall good support, ease of use, and quality of maps created!"
Seneca Foods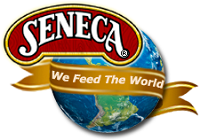 ---
DPS is the leading provider of timely, relevant and motivational promotional materials for automotive dealerships. Their business strategies drive customer loyalty and sales revenues. Their sales manager uses MBO to create and manage sales territories and describes MBO this way,
"The product is phenomenal and the support even better."
Dealer Product Services (DPS)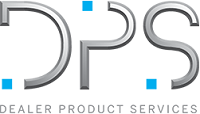 ---
One of many international companies left hanging by Microsoft's cancelation of MapPoint and turning to Map Business Online for a MapPoint replacement. Multiple departments across the enterprise utilize business mapping for a variety of applications including claims management analysis, insurance related operational planning, and market analysis. An extremely detailed procurement and security review lead to a contract for Map Business Online services. Corporate accounts use MBO for sales territory mapping, collaborative Team editing, and communicating with maps.
Top Ten Property & Casualty Insurer
---
"MapBusinessOnline.com has been an amazing tool for our company. It helps us to be more effective and efficient in our processes. It also provides a necessary tool for clear, concise communications with our team through visualization and supporting data."
Kim Scroggins
Map Coordinator
Leisure Pools
---
"Truly the easiest business mapping application I have ever used."
Chad Seaverns
National Sales Manager
www.nfdnetwork.com
Want to learn more about how customers are succeeding with Map Business Online?
Contact us, Request a demo, or simply Sign-up for FREE trial to test yourself!