Save data selection in Swiftpage ACT!
This article describes how to save geographic search results (marketing list in Map Business Online terms) in an ACT's group or in the Contacts lookup.
First of all plot your data on map. Read the following article on how to do that: Plot data from Swiftpage ACT!.
Create a marketing list inside Map Business Online by searching map geographically. Read one of the following articles on how to create and edit marketing lists: Search data by radius, Search data in polygon, or Search data by drive time or distance.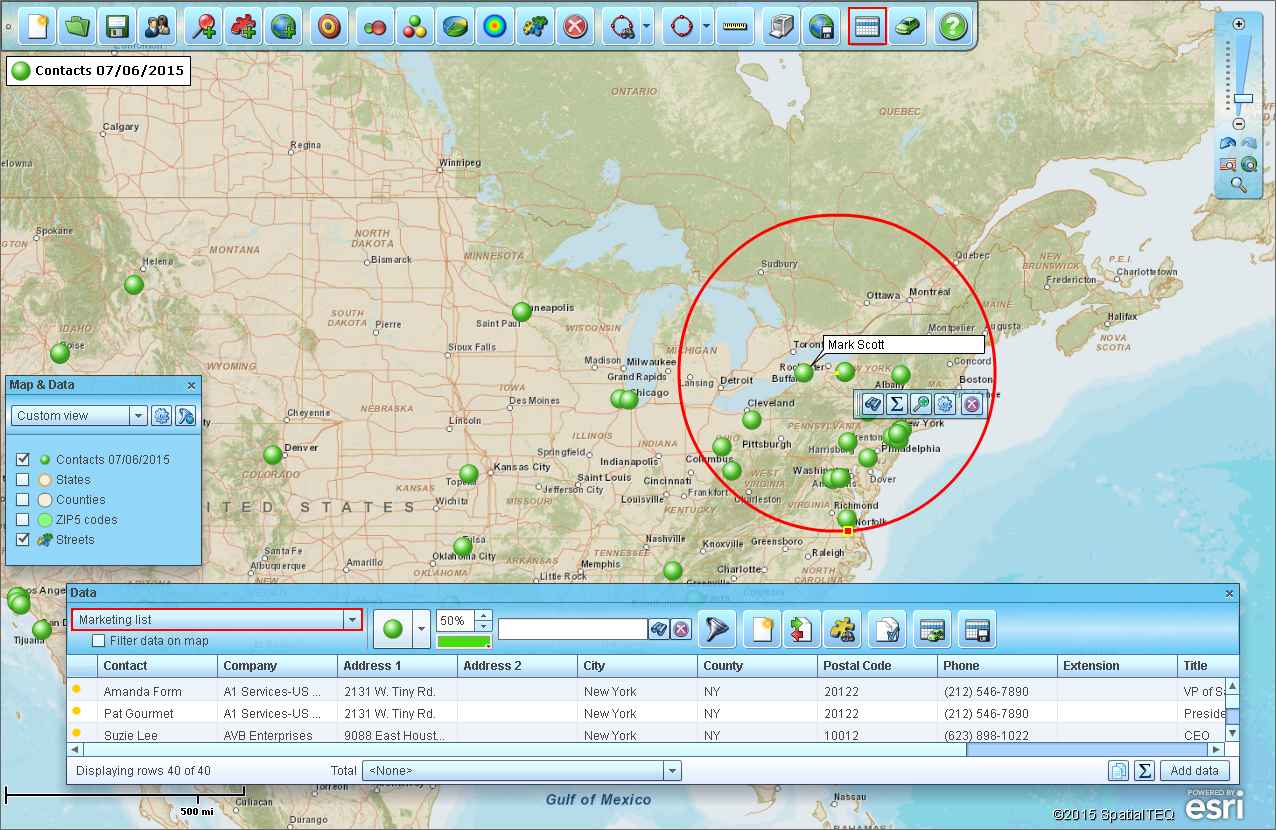 Select a marketing list in Data window and click 'export data' icon.
On 'Export data' page choose 'Export data to ACT!' option and click 'Next'.
Choose whether you want to save selection in Contacts lookup or in an ACT's group. Select to create a new group or save to existing group. Use 'Update' option to replace records in lookup or group with selected records. Use 'Add' option to add selected records to lookup or group.

Click 'Export' button when ready.
Click 'Done' when Map Business Online has finished exporting data in ACT!
Finally Map Business Online will show export results directly in ACT!