For many of us, purchasing the latest software or gadget means we'll be getting an exciting new headache along with that new feature, function, or service we've been craving. There's almost always a serious learning curve associated with trying a new video streaming service, putting a battery in the new TV remote, or simply making that first call with your new cell phone. For me, anyway, the process of learning yet another User Interface (UI) can be maddening.
Nana
It reminds me of when my Grandmother used to get really mad. She'd say things like, "I'm going to blow up his GD lawn mower. You'll see." Or "That toaster's not worth a GD nickel." As a rule, my Nana utilized all the usual swear words on a regular basis, but in the heat of the moment, for some reason she'd go all acronym and the GD shortcut would prevail. Mind you, my Nana was the sweetest women in history. You just didn't want to cross her. And she died long before any GDUI came close to impacting her life.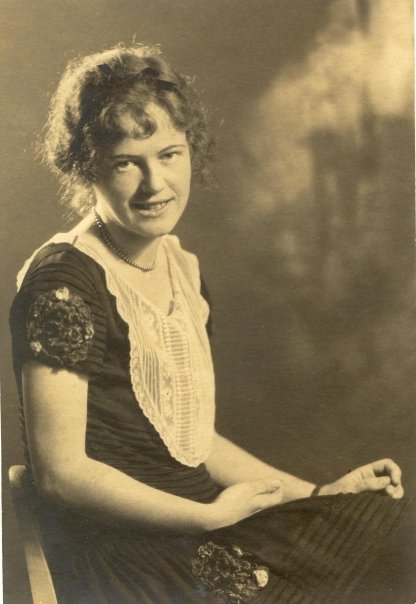 It's not that Facebook's settings are difficult to master, or that Google Plus is particularly complicated to set-up, it's more that there are just so many of these GD UI's in our lives today and each new UI is completely unique. These UI's are the creations of genius software devs asserting their unique vision of how a device shoould work. You must know what I mean? Every time we buy a new piece of equipment or sign up for a new web service there's a new protocol to learn.
Family Time
This is especially true around Christmas, after you've purchased a new TV or streaming tool for the family. Christmas is supposed to be a festive time; a time for relaxation and family. Yeah, right. You've just thrown a major chunk of cash (or credit) at some new widget and now you have to make it work. Things are going to get dicey in paradise.
"But Daddy," your five year-old daughter says ever so sweetly, "It's Christmas and you said we could watch F[w]ozen today." You, lying on the floor in an unbelievably uncomfortable and hideously twisted position that makes you look possessed by the devil, trying yet another configuration of the Blue Ray player paired with the Samsung TV all while holding the dog's stinky dirty pillow over your face so you can swear like Nana did, "I'm going to throw this GD Blue Ray player in the GD trash can." Which your little girl hears only as a series of muffled oomfs and arghs, but really, you know you've damaged her now. There's years of therapy in her future, and more UI's for you in yours.
I've got to hand it to my Dad. At 82 years old, he still manages to set up new software programs, tweak the TV remotes, and reconfigures Mom's phone so the political donation callers can't get to her. Of course, now I can't get to her either but we take our UI victories where we can find them. Here's a link where you can read about more GDUI's baddesigns.
Back to Business Mapping
At Map Business Online, we understand you have a lot of GD technology on your plate. Who needs more? We sincerely believe our tools are intuitive and are fairly easy to adjust. I am including here a few tips that might help as you embark on yet another dance with a new GD web-service. I use these approaches regularly, so you should be able to as well.
Importing Business Data
• Map lists of addresses as spreadsheets that have separate columns for address, zip code, city and state. Do not use the rows above your business data for anything but column header names. Some people have notes or titles in their first few rows. Don't do that.
• You can import multiple datasets and control them from the Map & Data Tab. You can actually import the same data multiple times, which lets you symbolize data from the same dataset in various layers with varying symbols.
• To update your imported data layers consider using a Unique Record ID column in your data. Then you won't have to delete reimport and resymbolize your data visualization
Changing the Way Zips, Counties, or States Look from Map & Data
Map & Data is the blue box in the Pacific Ocean or usually to the left of the map view. If closed it sits along the left side of your map. It controls your data layers. In the Map & Data Tab place your cursor over a Zip Code layer (or any other administrative district layer). Click the Gear Icon that pops up and consider that light blue dialog box that opens. Here you can control the following things:
• Zip code transparency – You can make the layer transparent to view the base map street data through the zip codes
• Zip code boundary line thicknesses and coloring – thicken and darken lines for better referencing
• Zip code color choices – change the non-selected zip code default from light green to purple, if you like
• Zip code labels – You control when zip code labels show up as you zoom in, the label size, and any additional data (like demographic data) that you may want to add to the label (which is wicked cool)
• Zip code call outs and zip code Territory labels can be edited here too
• All of these edits can be applied to state, county or other admin layers. They are not just for zip code maps
Basic Map Navigation Tips
• To pan and zoom on the map I use the "Zoom in/out" button (magnifying glass icon) at the bottom of the Scroll/Zoom tool in the upper right corner of the map. It's fast.
• There's a convenient Blue Back Arrow button there too, to move your map-view back a few steps.
• And, also in the Scroll Bar section, you can click on the American Flag to zoom to a contiguous USA wide view
Data Window Tips (Spread Sheet Icon button to the right of the Tool Bar)
• The Data Window gives you a spreadsheet view of your imported data in Map Business Online. If you select a row in the Data Window it selects the corresponding point on the map – so there is connectivity between the data view and the map view
• The Data Window tool bar has many filtering tools. It's also where you can rename or delete marketing lists and territories – see the White Pages Blue Check-Mark icon to the right of the tool bar.
• To append demographic data to territories and marketing lists click that Add Data button in the bottom right. All of your Data Window views are exportable – even the demographic data
Edit Imported Data
• Select an imported mappoint on the map and use the little tool bar that pops up – click the gear to edit properties and data fields
• In the Data Window place your cursor over the far left hand column, click the Pencil that pops up and begin editing
• Add data to Map Business Online. Drop down on the draw tools under the ABC icon – select the bottom option Map Pin or MapPoint and touch the map. Choose to add to an existing dataset or start a New dataset. You can get to the same editing function by adding an address in the Address Bar – white space upper left corner above the map. Enter an address and click the Binoculars to place a point on the map – notice the little toolbar again
The Map Legend or Map Key – That's the box that explains your map data to your audience
• The map legend appears when you import data or create a territory or market area
• Remember you can edit the Legend. Click the circle in the upper right of the legend and edit or remove legend layers.
• If the Legend disappears, open the Map & Data tab, click the Tool Bar gear and look towards the bottom of the dialog box to re-enable the Map Legend
Various tips and tricks
• Where ever you can assign a symbol to a point on the map you can access the Symbol library. In the symbol library you can scroll way up above to the top of the symbols and find the import tools for importing your own symbols.
• Filter your map view by state – Use that mushroom looking button on the right of the Map & Data toolbar
Be sure to contact us if you have any other questions about our GD mapping application.
_____________________________________________________________________________
Let a digital map help you learn about your business
Contact: Geoffrey Ives geoffives@spatialteq.com (800) 425-9035, (207) 939-6866
MapPoint users – please consider www.MapBusinessOnline.com as your MapPoint Replacement.
Please read customer reviews or review us at Capterra, g2crowd