This is a guest blog post from TechnologyAdvice
If you transported a sales person from an office three decades ago directly into a desk today, they'd feel like they'd walked into a new planet where everyone speaks a foreign language.
"What do you mean my Rolodex is in my computer?" "Who is this stranger asking to 'join my "professional network?'"
Technology is changing the sales landscape not just every year, but every day. In 2017 alone, more than 700 pieces of new sales tech arrived on the market. Each promises to make our sales teams smarter, better, and more efficiently than ever. And as it turns out, many seem to be working.
With so many new and interesting products available, it can be hard to know what to pay attention to. To help hone things in, here are four of 2018's most promising tools. These are the sales technologies we predict will transform the way you do business this year.
Every sales team has a rep with an X-factor that launches them to the top of the leaderboard month over month. And every sales manager would do anything to bottle that X-factor up and pass it out to the rest of the team.
But when you ask that top rep what it is they do that closes so many deals, they typically can't put their finger on it. That's where conversation intelligence comes in. This AI tool "listens" to the conversations between prospects and reps, analyzes what works and what doesn't, then turns the results into actionable data. Using that information, you can train your entire team on what the best reps do.
2. Chatbots
Another smart technology that's reshaping the sales landscape is the chatbot. On any given week, you probably interact with a few — increasingly, without even knowing it.
There are a variety of uses for chatbots in a sales funnel. Perhaps the most significant is in the discovery process. While traditional funnels call for sales development reps to get on the phone with a prospect during discovery, chatbots let AI take over in these early stages. This alone could reshape the structure of many sales teams, saving time and money.
Despite fears from some professionals that an automated interaction could be a turn-off to customers, the data says something different. More than a third of consumers want to see more companies using chatbots and nearly a quarter say it's their preferred method of contacting businesses.
3. Location Intelligence
Location intelligence, also known as business mapping software, is a method of uploading data and recreating it in a visual map. It can be used to solve for a variety of challenges sales teams face — everything from ensuring territory coverage to fixing supply chain issues to looking for new or expansion territories.
What makes it game-changing is the approach: visualization.
Sales leaders have access to more data than ever before, which can be transformative. Using data, sales professionals can make smarter, faster, more customer-drive decisions, but only if they understand that data first.
The brain processes images in less than 13 milliseconds, and there is evidence that information transmitted visually helps with better pattern recognition and is retained longer than information presented with words alone. Using business mapping, teams can react more quickly to data. This is crucial in a competitive environment where agile decision-making can make a difference in overall revenue.
4. Personalized Video
Email fatigue is very real and very dangerous to sales teams that rely on cold email as a primary form of outreach. Billions of emails are sent every day, and the average person deletes 48 percent of the emails they receive in just five minutes.
Yet email remains, for the foreseeable future, one of the primary methods to reach leads. The key for emerging sales tech isn't to create new communication channels, but to reinvigorate the old. But how do you stand out in a crowded inbox?
One of the answers may be personalized video. A variety of tools exist that make it simple for reps with no production skills to make personalized videos and attach them to their emails via an integration with their customer relationship management system (CRM). A lead opens the email and the video plays automatically. It's an eye- and ear-catching way to cut through the clutter.
You could spend your entire work year just exploring the sales technologies on the market without ever getting the time to try one out. Honing in on these four transformative tools will help you focus on the areas where you can make a big difference, right away. Try one (or more!) out in 2018 and see the impact it will have on how you sell.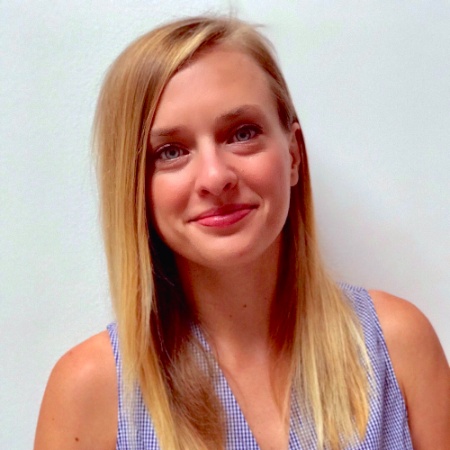 Taylor Burke is a writer for TechnologyAdvice, covering marketing and sales. She's passionate about helping brands become more authentic, transparent, and connected with their audiences.