I know your boss is a great guy, but he's notoriously cheap. He skimps on expenses until the end of the year; then, he spends what's left in his budget on anything and everything during December. What an innovative manager.
I can hear him now, "I spent $350 on MapPoint in 2008. That's enough to spend on a mapping application."  Unfortunately, it's not. Not if you believe that business mapping software has value for business visualizations, territory design, and strategic analysis.
Perhaps your boss should explain to his boss why the company business maps are no longer accurate and, in many cases, no longer helpful to your company's planning processes. I'm sure the C-suite execs will love that your boss saved the company $200 and sacrificed all the business maps.
For a decade, MapPoint software provided excellent business mapping software. But Microsoft grew weary of maintaining the software and paying the licensing fees for map and demographic data. Suppose your company wants to conduct location-based business analysis or build sales territories. In that case, they'll need to move forward with a new map provider with updated data and enhanced feature sets. Here's why:
MapPoint Map Data is Obsolete
Microsoft eliminated MapPoint in 2014. But it stopped upgrading the application five years before cancelation. So, any maps you created since 2009 using MapPoint are subject to ever-increasing errors. ZIP codes are old, addresses are old, and demographic data is obsolete. No mapping application is perfect because data changes; streets change, numbering sequences get updated, and ZIP codes are renamed. It's a challenge to keep up. But that's what business mapping applications do. If you build a territory using MapPoint today, you are creating a problem.
MapPoint Was Never Cloud-Based
Your boss paid a one-time fee for that MapPoint desktop version instead of a subscription. But that means the chances are good that no software updates or data updates have been installed since. New business mapping applications are Cloud-based. Cloud services do not require intensive data uploads or software updates via CDs or downloads. Cloud service updates happen behind the scenes while you're in bed (or asleep at your desk, as the case may be.) Cloud services also mean you can log in from any computer anywhere.
MapPoint was a great tool in its day. Features like territory mapping were beautiful. But about fifteen years ago, MapPoint sales territory map innovation stopped. New Cloud-based mapping applications offer advanced sales territory mapping capabilities that enable easy territory creation and updates that can be made on the fly.
Import spreadsheets that define sales territories.
Balance sales territories using demographic data or imported sales activity.
Address overlapping territories proactively.
Sales territory mapping defines goals and accountability for sales organizations. That's too important a role to leave in the hands of ten-year-old and outdated software.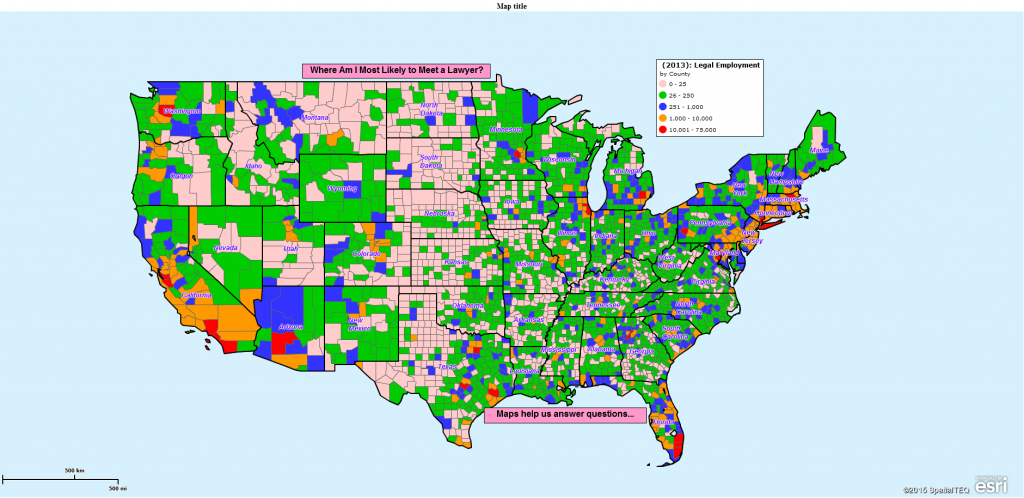 Sales Planning Tools
MapPoint gave away a lot of routing functionality. MapPoint users who built fleet tracking tools using the MapPoint API will require replacement software costing tens of thousands of dollars. But new cloud-based mapping services are the perfect replacement for most sales planners and traveling salespeople using MapPoint to plan daily or weekly routes. Optimized routing with multi-point stop-off creation of up to 150 points is standard in most sales routing tools. These tools include time windows support, route avoids, and the ability to export route files in various formats.
Business Analysis
Businesses use mapping software to supplement all sorts of business planning and analysis. There's a growing understanding of the power of location-based analysis, mainly when applied to strategic planning, sales analysis, market studies, and competitive analysis. It's unacceptable to live without these map-based visualizations just because Microsoft decided it was out of the mapping game. Read more about market analysis applications.
Cloud-based business mapping applications offer demographic overlays, potential market analysis, NAICS industry segment analysis, business listings, and many more versions of business analysis.
Business maps provide critical views of customers, opportunities, competitors, resources, and assets in the field. Don't let your boss live another day without the aid of business mapping software.
Be the office hero and re-introduce your business to the power of business mapping today.
Read more about sales territory mapping.
Read more about business map visualizations.
_______________________________________________
Discover why over 25,000 business users log into www.MapBusinessOnline.com for their business mapping software and advanced sales territory mapping solution. The best replacement for Microsoft MapPoint happens to be the most affordable.
To access MapBusinessOnline, please register and download the Map App from the website – https://www.mapbusinessonline.com/App-Download.aspx.
After installing the Map App, the MapBusinessOnline launch button will be in the Windows Start Menu or Mac Application folder. Find the MapBusinessOnline folder in the Start Menu scrollbar. Click the folder's dropdown arrow and choose the MapBusinessOnline option.
The Map App includes the Map Viewer app for free non-subscriber map sharing.
Please read customer reviews or review us at Capterra or g2crowd.
Contact: Geoffrey Ives at geoffives@spatialteq.com or Jason Henderson at jhenderson@spatialteq.com.