One of the ways sales leaders are making a difference for their teams and their businesses is by ensuring that they have properly divided sales territories. Whether you're starting from scratch or are looking to redesign your existing territories, having a solid plan is essential.
With so many industries moving to data driven decision making, it's not surprising that many sales organizations use business mapping software to properly divide sales territories. In fact, sales is one of three primary roles driving Business Intelligence (BI) adoption in 2018.
Gaining the measurable results that BI data provides immediately is hard to pass up. But what are the tangible benefits? Well for starters, an increase in sales potential. Your sales force will be spending more time in front of the right customers and less time traveling. Additionally, a decrease in the cost of sales. Having sales territories optimally aligned means shorter drive times and the travel expenses that go along with them, meaning that the overall sale is more profitable.
Outside of just improving the cost of sales, smart territory alignment means that you can move faster when a new opportunity comes your way, to the delight of your customer and more quickly than your competition.
The importance of having great talent on your sales teams cannot be overstated. Keeping your sales force satisfied is essential. When your sales territories are properly aligned, workloads are balanced and earning potential is fair and improved, leading to overall career satisfaction. Satisfied employees are generally more motivated, which also translates to happy customers.
With all of the benefits of properly aligned sales territories, how can you go about improving your own divisions? Here are four tips.
1.   Know Your Goals and Objectives
When adopting any new platform into your tech stack, it's important to first start by establishing your goals and objectives. Often sales territories are defined in relation to a company's go-to-market-strategies. Knowing what your strategies are as well as how you define territories helps when choosing how you'll design your base unit of measurement.
Traditionally, sales territories have been divided using geographical boundaries such as zip codes, census tracts, cities, counties, states, or specific regions of the country. Doing this doesn't necessarily mean that you're capturing all of the opportunities you have and can also mean that your resources are placed in the wrong areas.
Looking at your goals and objectives with a business mapping tool allows you to use base measurements such as average sales size by location in order to design territories. The tool looks at more comprehensive data like industry trends and which territories have the most potential, regardless of geography.
2.   Design and Visualize Sales Territories
The problem with aligning sales representatives with geographical locations is that it doesn't always equate to equal distribution of prospects among the sales team, nor the right salesperson for the right area. It's important to look at data that ensures territory balance and alignment. This means looking at trends, customer segmentation, potential geographic restraints due to traffic patterns or mobility issues, and the performance of specific sales representatives.
Using business mapping combined with customer-specific data from your customer relationship management (CRM) software, you can prioritize customers and prospects, import supportive external data, determine if an area is over-served or underserved, and view territory hierarchies to locate where customer bases are located. Not all CRMs are built the same, so search for a CRM that will integrate directly with your mapping software, or check out the reviews and recommendations on TechnologyAdvice.com.
3.   Optimize Routing
One of the best ways to save money on sales calls is to ensure that your sales representatives spend their time on the accounts with the highest revenue potential, while incurring the least amount of travel. This can be done by an analysis of the shortest routes based upon mode of transportation, an analysis of geometric coordinates for each location, and an analysis of how much time is required to travel within each territory.
4.   Track Your Results
Every strategy involves tracking your results. Once you've gone through the process of mapping your territories based upon intelligence data, it's important to look back to see what's working well, and where you have opportunities.
Analyze whether or not sales have increased in specific regions or markets. Are there large gaps in different territories? Are their sales representatives struggling to keep up with all of the leads they have? Do you have other representatives struggling to meet their quota? Are there markets that could use more support? Is this a market issue or a mapping issue, or something else entirely?
Designing your sales territories based upon the data intelligence of business mapping software takes away traditional things like geography and population and looks at things like growth potential and profitability. This removes guess work, and better aligns your team with their territories, improving relationships with clients and ultimately the bottom line.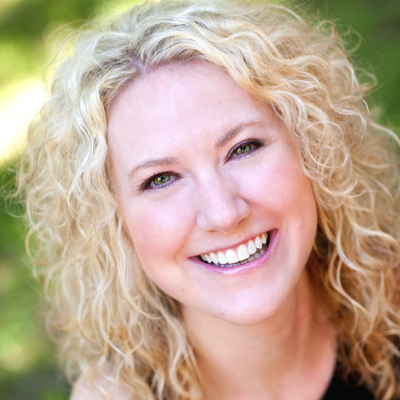 Jessica Barrett Halcom is a writer for TechnologyAdvice.com, with specializations in human resources, healthcare, and transportation. She holds a bachelor's degree from the University of Wisconsin, Green Bay and currently lives in Nashville, TN.