As a business mapping application in the Cloud, Map Business Online is, by its nature,  a place where business data will be shared. A large percentage of those shared data situations are beneficial to businesses and provides information for the user base and end-user client customers in some way, shape, or form.  Sharing is good.
Positive examples of shared online data include reviews of products and services, climate change mitigation stories, and best bargains available by region. These cases follow the maxim that data is meant to be shared.
However, personal data is not meant to be shared.  Personal data and proprietary business data are private and should never be posted on cloud service applications that provide access to the public at large. Examples of private data not intended for sharing, include medical records, social security numbers, employment records, and credit card account numbers.
While Map Business Online offers both privately and publicly shared map services, we try to be very clear about the risks involved with sharing data.  The responsibility for sharing that data lies with the Map Business Online user.  It is imperative that your business has policies and training in place to control data sharing activity. Read about Map Business Online security measures.
While we've never experienced a breach in our data services, I have noticed a few areas where customer data integrity may be at maximum risk.
High-Risk Map Sharing Periods
For the business mapping user population, it is highly unlikely that a map creator would deliberately share private data. Such a violation would be perpetrated by a nefarious actor. A rare event.  Let's focus instead on avoiding inadvertent data shares.
A manager responsible for controlling the use of internal data might ask, with regard to business mapping software, "When are the riskiest periods for inadvertently sharing data with an Internet audience?"  Our answer would be, when the users are new to the business mapping, perhaps when they are first trying the product out.
Usually, by the time a business mapping software has been purchased, it has been thoroughly vetted by the customer's internal software procurement processes.  Specific licenses have been assigned to employees and customer policies around software use and data distribution generally hold sway.  But during that period of testing, when an individual in the company is trialing new software, that is a time when data could inadvertently be shared.
Map Business Online 30-day free trial allowances limit the amount of data allowed on import, so a large breach is virtually impossible, but a simple and small spreadsheet test of business data could occur and should be reviewed for private data.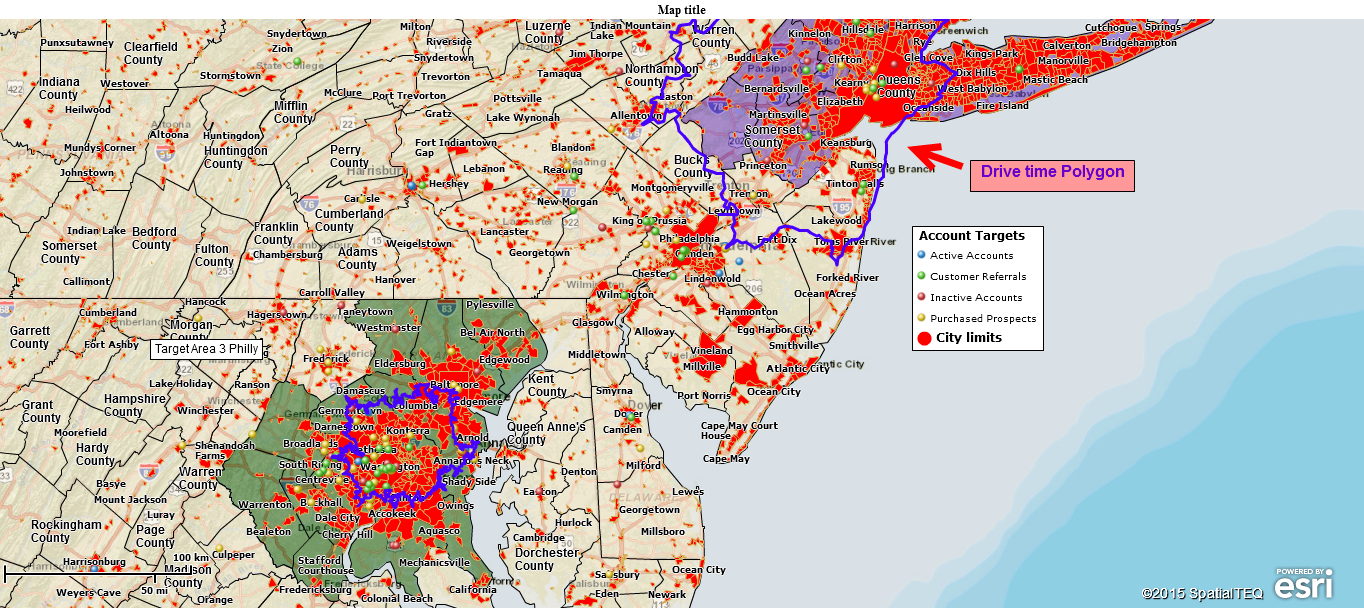 Because business mapping tools are often peripheral to core business applications like order processing software and CRM systems, the responsibility for finding and testing business mapping will often be assigned to young or new associates.  This too can be risky for data use.  New users may be unfamiliar with company rules and regulations. A new admin, anxious to quickly secure a functionality mapping tool, may quickly upload corporate data samples to test the application, perhaps never realizing they've uploaded private data.
If you have just opened a new business that has access to private data, make sure your organization has developed and shared clear rules for using corporate business data  If you aren't sure what those rules are or if your employees understand those rules, ask around.  A little bit of due diligence in the area of data sharing could mean the difference between success or failure in your new venture.
Inadvertent or deliberate, data leak mitigation can be expensive. Be proactive. Be a pain in the butt and make sure your company complies.
Maps Are Easily Shared
It's been said that maps are for sharing, and so it is that business mapping software is easily shared.  There are multiple ways to share Map Business Online business maps.
Map Business Online maps may be shared as simple web map URL for non-editing views of a common business map. We call this public sharing.  A simple URL is shared and launches Map Business Online
Map Business Online also offers a collaborative editing environment that allows multiple map editors to share and edit maps. These team edited maps tend to be private, shared only after editing activities are complete.  With multiple team members reviewing such shared maps, there's little chance for improper data sharing
Map users may also share maps in basic ways, like printed wall maps, or generated image files in PDF, PNG, and Jpeg formats. Such easily shared images could contain private information and should be subject to internal company security measures, applied as necessary
Data imported into Map Business Online could be used for territory mapping, customer visualizations, or simple sharing leads across a call center network. We support businesses in health care, banking, franchising, manufacturing, services, insurance, retail,  and many other industries.
We recommend caution when uploading business data onto a business map.  be aware of your company's data sharing policies.  Understand the nature of your business and what constitutes proprietary data, personal data, or information that might just be best left unpublished.  Maps are for sharing. Private data is for you to protect.
Win a $20 Gift Card! Refer a business associate to Map Business Online in exchange for a $20 Amazon Gift Card!
Find out why over 25,000 business users log into www.MapBusinessOnline.com for their business mapping software and advanced sales territory mapping solution. The best replacement for Microsoft MapPoint happens to be the most affordable.
Contact: Geoffrey Ives geoffives@spatialteq.com or Jason Henderson jhenderson@spatialteq.com