It was just an average business mapping Thursday at Map Business Online.  Chat's started rolling in on our website chat system.  One of the first chats of the day asked this question with a comment:
"Is this software easy to use? I miss MapPoint." 
What was unusual about this inquiry was that it so succinctly expressed the frustration and longing many MapPoint users are experiencing today.  They had a business mapping tool that served them well for a decade or more, and suddenly Microsoft canceled MapPoint and now the diminishing MapPoint user-base mapping world is filled with errors and an unknown future.
Understandably these MapPoint users feel stuck. Any new business software may require approvals to purchase. They may have to get buy-off from an assortment of internal users. Replacing MapPoint requires vetting various vendors and dealing with creepy salespeople.  It's a whole thing they need to resolve, and business still needs to get done. Who has the time?
Here at Map Business Online, we answer these questions every day, assuring potential clients that Map Business Online is easy-to-use, and in fact, is even better than MapPoint.  Still, every software has a learning curve and many users may not feel up to the change.
With all the cloud-based options out there, it's a challenge to say the exact right thing to any given MapPoint user and convince them that your tool is the one they need; that thousands of Map Business Online users must be on to something.
Then, later that very same day, we got this beautiful email below from a new ex-MapPoint customer who recently converted to Map Business Online. I quote:
"I just wanted to say thank you for this amazing mapping tool! I've tried a number of sales territory map solutions and this is by far the best. I just (finally!) switched over from MapPoint and this is so much better, I wish I had switched sooner. Your videos and blog are also really helpful, though most things I have figured out on my own. It looks like I also have a lot more to discover as I explore the data visualization tools. Thanks again!"
– Andrea Harrington, Business Analyst,
Wow. This wonderful, and well-written email thrilled our whole team for a bunch of reasons:
1.      Our development team has been competing with MapPoint for decades, even prior to Map Business Online.  They've spent years fine-tuning a product that provides easier and more effective solutions to business mapping challenges than MapPoint. Our goal is to produce and publish an "Amazing mapping tool."
2.      Probably our best effort at replacing MapPoint is out territory mapping functionality.  It is intuitive and flexible. You can build maps by clicking ZIP codes or by selecting them with a polygon tool.  Or you can import a list of ZIP code or counties and create a territory that way. Territory management in Map Business Online includes the ability to add demographic data to your analysis.
3.      Delaying that switch over from MapPoint is understandable from the perspective of change is a pain in the neck. But dealing with obsolete ZIP codes and demographic data must be awful. It's like continuing to eat from that huge, stale box of classic Cheerios when your daughter's fresh box of Honey Nut Cheerios is just sitting there on the table, staring at you.
4.      We create all of our videos and blogs for the sole purpose of assisting with the business mapping process and any Map Business Online learning curve a user might incur. We're always open to suggestions on better ways to demonstrate how our tools work, and new subjects to write blogs and create videos about.
5.      We believe 90% of the folks who use Map Business Online require no personal support to get up and running. We only hear from a handful of customers. Not that there aren't tricky aspects to business mapping in general. For instance, point versus boundary ZIP codes. 
6.      Map Business Online has a growing list of features and functionality beyond territory mapping and business intelligence visualization. We recently added access to business listings, and just this month plan to release Map Business Online Pro – map-based market analysis with drive time searches around multiple centers, and much more.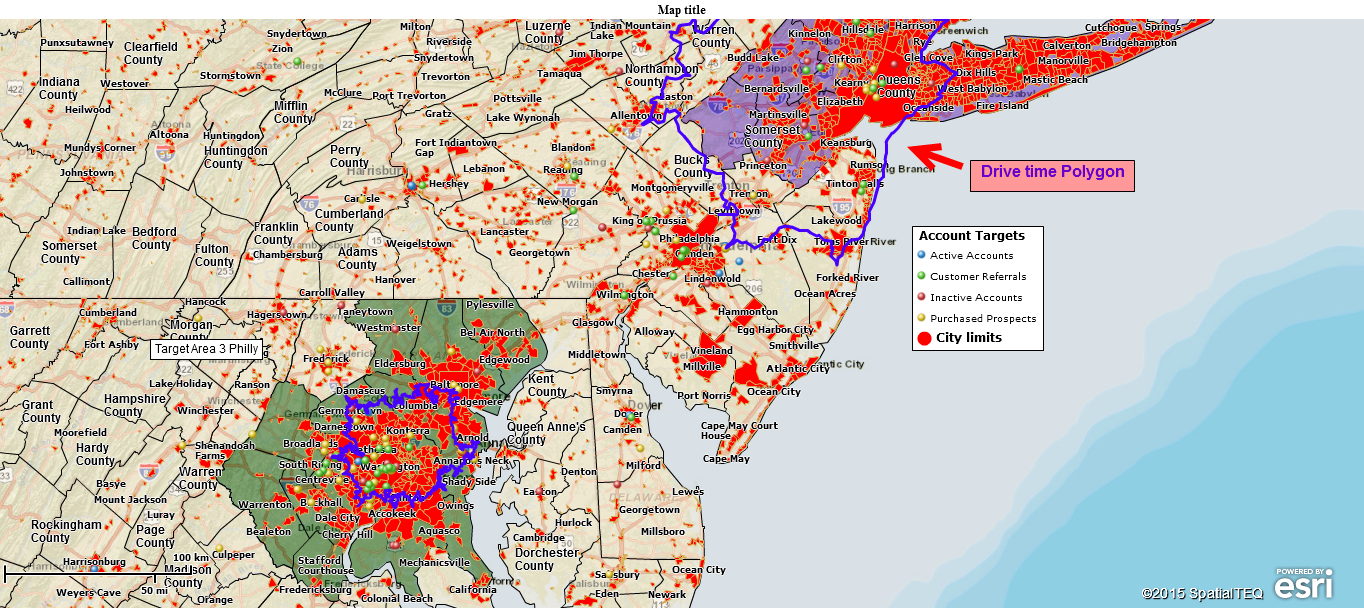 We also like to remind MapPoint users that Map Business Online is a cloud-service requiring an Internet connection, but you can download a PC or Mac application here and avoid the web browser-based software. The apps are like MapPoint desktop installation but require an Internet connection.
So, after a great Thursday last, let's encourage all those MapPoint users out there to take the time to replace MapPoint and join the rest of the up-to-date world of business mapping. It shouldn't take an act of Congress.
Wait. I better check the news, in case that's a bad metaphor today. 
Win a $20 Gift Card! Refer a business associate to Map Business Online in exchange for a $20 Amazon Gift Card!
America's best geo mapping software.
Find out why over 25,000 business users log into www.MapBusinessOnline.com for their business mapping software and advanced sales territory mapping solution. The best replacement for Microsoft MapPoint happens to be the most affordable.  Discover Map Business Online – tools for making maps by map makers.
Contact: Geoffrey Ives geoffives@spatialteq.com or Jason Henderson jhenderson@spatialteq.com