Some of you are excited – ready to dive in. Go for it.  Others are reticent -wary of new technology. Still others, like me, are old farts. Perhaps you geezers are sick of robocalls, email scammers, and password wars. Regardless of who you are, you should all be able to use Map Business Online to conduct your business mapping. Just remember, a business map is a visualization tool. It's different than a word processor or a spreadsheet.
Use the Help Button, the Help YouTube Videos, and the Blog
Help documentation is your friend. The help, YouTube videos, and the Blog are all searchable by topic. Chat and email are great for simple questions. Chat is tough for complex questions. You may want to start with this introductory video which will get you familiar with the basic tools in map Business Online.
Is Map Business Online Easy to Use?
Some users ask this question. We certainly think Map Business Online is easy-to-use. We spend a lot of time thinking about ease-of-use and updating the program to make it more functional and to make it easier for users to understand and master. But ease-of-use is very personal. Today, all of us use a multiplicity of online digital tools both at home and at work. It can get overwhelming. Take it slow. And as much as you can, try to make it fun. Maps are cool and so are you for using maps at work.
What's easy for Mary may be torture for Mark, and require some effort from Marni.
Map Business Online is a MapPoint replacement. It does 80% of what MapPoint did and in many ways is a better application. Our methods vary.  MapPoint was a desktop tool, Map Business Online is a cloud service.
Use the Map Business Online App
The App is a better user experience overall. More effective, more efficient, and and easier to access once set-up. Do yourself a favor. Use the App.
Importing Data or Dropping in Addresses
Plotting an address spreadsheet, with separate columns for Address|City|State| and ZIP code is the easiest way to get your location data into Map Business Online. Here's a video on importing location data from an Excel spreadsheet. Dropping points on the map one-by-one using a drawtool or the address bar in the upper left-hand corner is easy but it can mean you lose the ability to query data in the most effective manner.
Digital Maps are not Always Correct
While rare, errors in the map data do occur. Sadly, maps are not perfect. They are created mostly by people. Let us know if you think something is amiss and we will make sure our data providers are made aware and, if it proves to be a real error, they will correct it.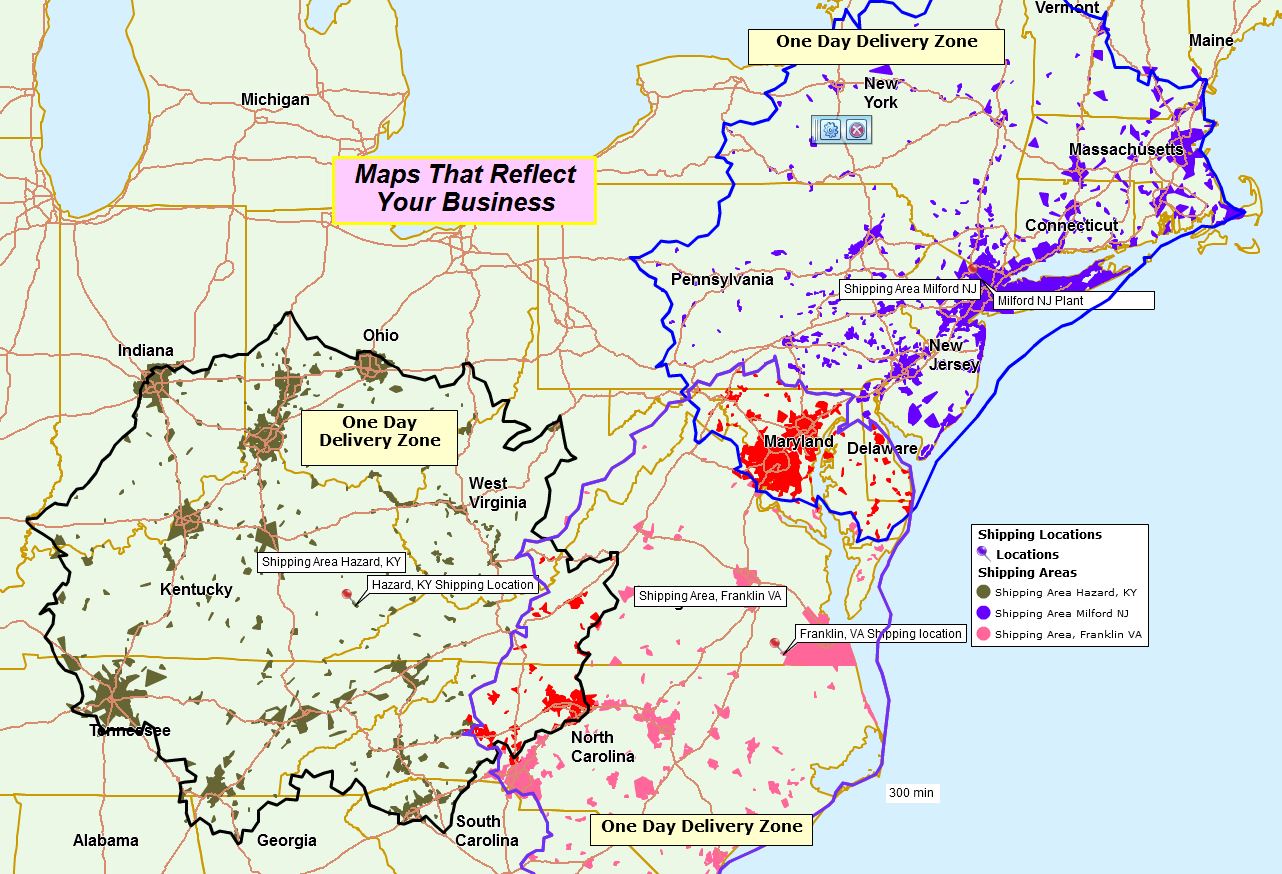 Save Your Map
If you've put some work into building a business map, and it's starting to look like something useful to you, save that map. Click the Save button on the left side of the Master Toolbar (3rd button in from the left.).  Now your map is stored in the Map Library Folder (2nd button in from the left.) During the save process you can always save your map as a Template, thus preserving original map work for all time.
The Easy Stuff
You are going to use map business online to create some sort of map visualization of your work. Many of these processes are straight forward.
The Harder Stuff
Calculated Data Columns – Sometimes you need to do some work on data layers to get what you need out of a map. Like combining all the Older aged population layers to get everyone aged 65 and older in one data layer. Calculated data columns will help you sum and subtract or multiply and divide data layers. Read more.
Market Analysis – Map Business Online standard includes a Market Analysis tab that enables straight-line distance analysis across a set of location centers. It's a great first step for businesses interested in exploring better markets for their products and services based on the success they've had in known markets. See Map Business Online Pro and explore market analysis even deeper – driving times, driving distances, enriched data, and up to 250,000 location points per map. (Release is scheduled for Friday)
Access Business Listings – Business listings are available through Map Business Online.  They cost $0.15 each and you'll need to search based on NAICS or SIC codes that you find online.  Read this blog to learn more. I said this stuff was harder.
Are you using the Map Business Online Desktop App for MAC or PC? It's hipper than Instagram and it comes with your subscription. Escape Web-Browser Tyranny!
Value-Added Resellers – Offer the tool to your customers as a reseller. Make money on training and consulting. Contact us with further interest in reselling Map Business Online.
Win a $20 Gift Card! Refer a business associate to Map Business Online in exchange for a $20 Amazon Gift Card!
America's best geo mapping software.
Find out why over 25,000 business users log into www.MapBusinessOnline.com for their business mapping software and advanced sales territory mapping solution. The best replacement for Microsoft MapPoint happens to be the most affordable.
Discover Map Business Online – tools for making maps for business