Visual business presentations are everywhere. So much so that they are in danger of saturating their audiences and losing precious views.
As business people, we are presented-to at work, in board rooms, and conference rooms. At home, we find ourselves presented-to by slideshows on Facebook or YouTube. We might even click on a Ted Talk to learn this or that.
We see so many business presentations we tend to skip whole sections or just move on, if the presentation doesn't immediately catch our attention. Because of the large volume of talks and tutorials we're constantly exposed to, those slideshows must include eye candy to retain viewer interest.
MapBusinessOnline is an affordable map generation tool that offers easy access to compelling map images that stave-off presentation overload.  If you're creating your presentation using business presentation software, consider supplementing your slideshow with map images from a business mapping software like MapBusinessOnline.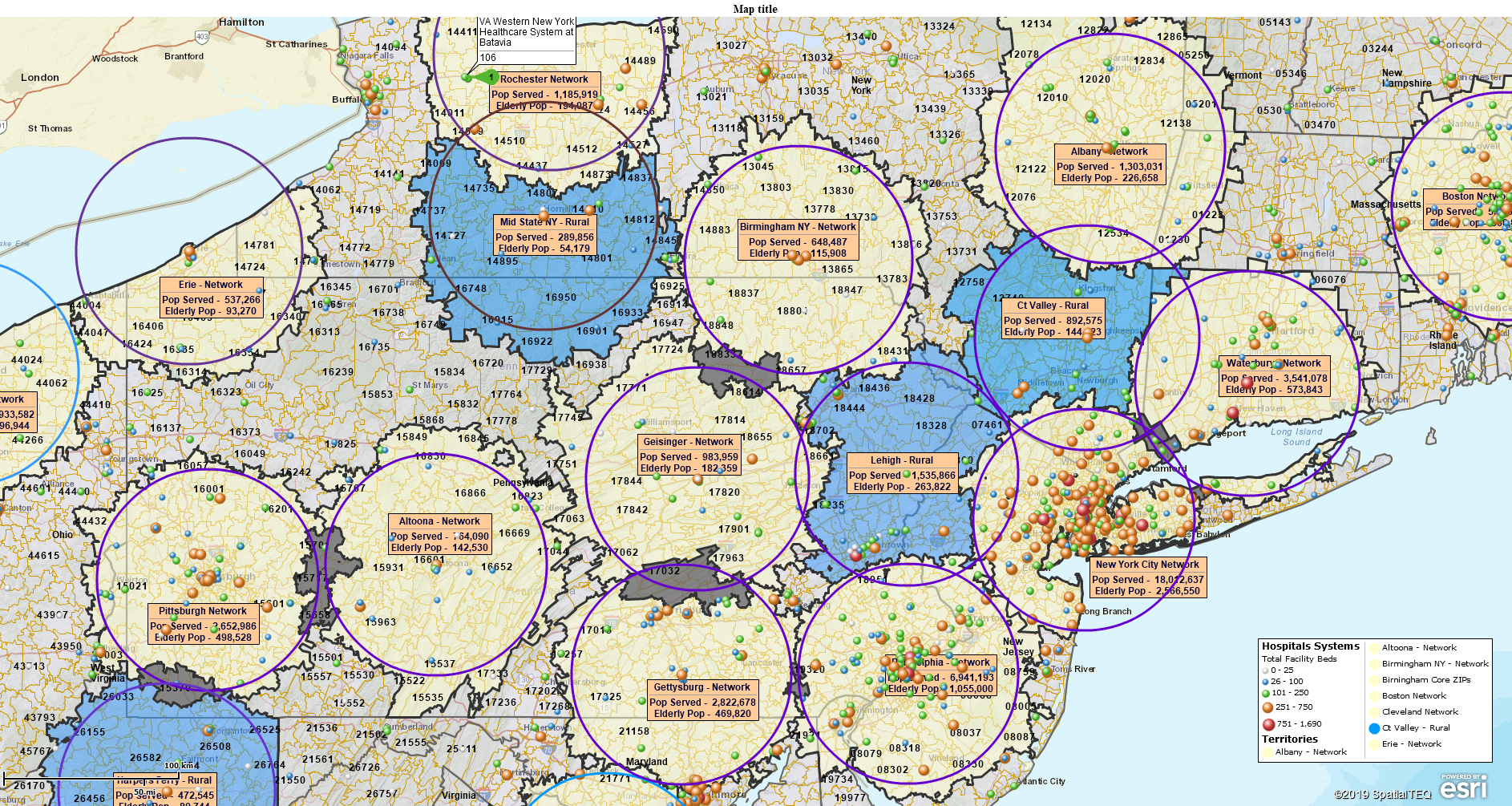 Why Use Business Maps to Enhance Presentations?
Business maps are valuable visual enhancements to business presentations for a variety of reasons:
Maps are sexy. People like to view maps, especially maps that provide contextual spatial awareness.
Maps hold the viewer's attention because they offer a non-script alternative image that breaks up the monotony of the written word and provides a pleasant background image that compliment lectures and slideshows.
Maps connect presentation concepts with real-world locations. A presentation on Boston begs for a map of the city for refence.
Most people are comfortable viewing map images. Map comprehension is taught in elementary school. Today, maps are used by millions of travelers daily as navigation aids.
Maps are for sharing. Business maps communicate business concepts and help focus a team on a goal or a project.
Many business presentations stand to benefit from map visualizations and map-based demographic analysis. Your business presentation should include maps if:
The presentation topic has an administrative district association. If addresses, cities, ZIP codes, or other administrative districts are associated with the topic, a map will always augment the presentation.
The discussion presents monetary values or demographic data metered out by district. Sales histories, population growth, household income are all data that enrich a business presentation.
Location-based data is associated with societal trends or events such as crimes, epidemics, or demographic shifts. Map images often reveal unique perspectives on collected location data. Examples abound of serial criminal activity tracked by location and then mapped, revealing likely perpetrator sources.
Your business already uses business maps. Retailers use business maps to organize and track marketing campaigns. Real estate pros use business maps to organize their address-based opportunities. Insurance companies use business maps to evaluate risks, monitor claims, track sales and manage sales territories.
Easy-to-use Mapping Tools
Business mapping software offers a variety of graphic tools designed to develop compelling visualizations for presentation support.  Background map options can include recent and cartographically accurate street and topographic layers – excellent base maps for any professional slide presentation. Satellite and aerial imagery views are popular tapestries behind city or county map areas because they combine vegetative canopy with building footprints in a way that is recognizable by most map viewers.
Business maps provide administrative district map layers such as ZIP codes, Counties, City Limits, and States that serve as reference guides for target audiences. These districts also present natural units for demographic data aggregation.  ZIP code or County population and household statistics can be visualized by numeric value in district map labels or color-coded by administrative map layer.
Presentation creators have choices regarding which eye candy will best capture their target audience's attention.  Additional tools include libraries of demographic data, business listings, and geographic segmentation. The ability to highlight map objects – circles, polygons, or drive time areas – can be used to emphasize important areas relating to presentation subjects. Business mapping tool also offer the very powerful capability to import and display relevant proprietary business data.
Business map images import into presentation software as Jpeg, PNG, or PDF files, for easy inclusion in a PowerPoint presentation or a slide show. Typical software license terms allow embedding maps in presentations if the slideshow isn't a revenue-generating service.
Whether your business map supports market analysis, sales territory management, or strategic planning, make sure your next presentation is made in front of a wide-awake audience by embedding map images from MapBusinessOnline.com.
To try a business map in your presentation, go to MapBusinessOnline.com and sign up for a FREE trial.
_______________________________________________
Find out why over 25,000 business users log into www.MapBusinessOnline.com for their business mapping software and advanced sales territory mapping solution. The best replacement for Microsoft MapPoint happens to be the most affordable.
To access MapBusinessOnline, please register and then download the Map App from the website – https://www.mapbusinessonline.com/App-Download.aspx.
After installing the Map App, the MapBusinessOnline launch button will be in the Windows' Start Menu or Mac Application folder. Find the MapBusinessOnline folder in the Start Menu scrollbar. Click the folder's dropdown arrow and choose the MapBusinessOnline option.
The Map App includes the Map Viewer app for free non-subscriber map sharing.
Please read customer reviews or review us at Capterra, or g2crowd
Contact: Geoffrey Ives geoffives@spatialteq.com or Jason Henderson jhenderson@spatialteq.com