MapBusinessOnline newsletter – January 2020
Learn About Generating Map Visualizations
Last week's blog focused on creating map visualizations. Map visualizations are the most common application of MapBusinessOnline. Map visualization is a broad term. One could call a basic sales route map, a map visualization. But the term generally refers to a map that displays business situations or a status, perhaps revealing patterns. Read more here.
Also, we encourage readers to use the Blog search function to look for topics. It appears that a growing list of users are finding helpful mapping advice there. On the blog page in the upper left is a search bar.
Here's an example of business map visualization: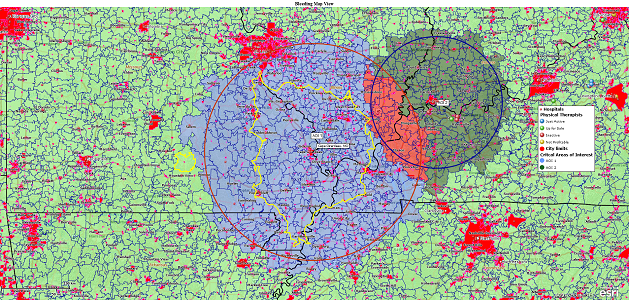 New Year - New to MapBusinessOnline?
Welcome to MapBusinessOnline.
Accessing MapBusinessOnline takes place in several ways. We recommend access through the Downloadable Map App. It's faster to access compared to web browser. The Map App is included with your subscription.
MapBusinessOnline map projects are saved in the cloud. You can share maps through public sharing (Share Map button) or through private team-based editing. Publicly shared maps allow querying of data and provide routing tools for the non-subscribing map viewer.
MapBusinessOnline is most often used for:
Imported address-based data map visualizations
Sales territory management
Sales planning and optimized routing
Map-based market analysis
Business list gathering
Access Help documentation from the application, keep up with our helpful blog topics, and our YouTube tutorials, Email, Chat or Call us for support. Here's a basic half-hour video demonstration of the tool.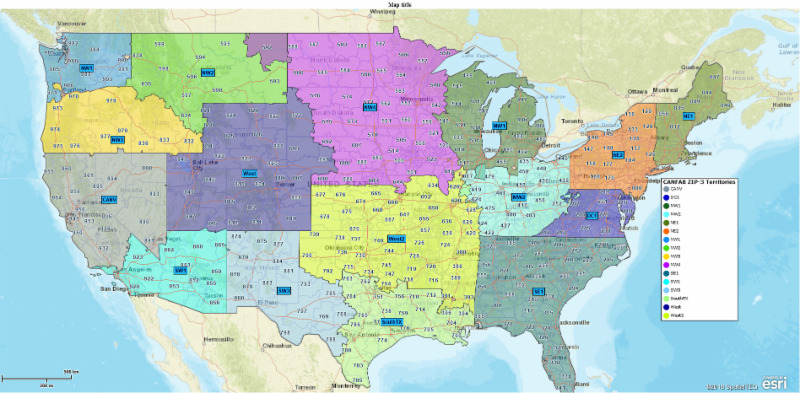 Try the MapBusinessOnline App
More and more MapBusinessOnline users are moving to the Map App. Don't get left behind:
It's included with your subscription
It negates the need for Adobe Flash Player
Your kids will think you're cool
Extremely fast install download
MapBusinessOnline Tips & Tricks
Add Map Layers Button – Seven buttons in from the left, use this function to add more map layers. Specifically, I find the Highway Layer to be a helpful layer on top of color-coded ZIP codes or Counties. Highways provide orientation for your map viewer
Delete Button(s) – When you see a red circle with a white X on it, this means Delete. Right in the middle of the Master Toolbar is a Delete button for removing color-coded layers. The five buttons to its left are all color-coding related buttons in some way
3-Digit ZIP Codes - MapBusinessOnline includes ZIP-3's. Simply choose the Ad Map Layer button on the Master Toolbar, seven buttons in from the left. You'll find 3-Digit ZIP's at the button of the options list. Select and insert for developing territories based on 3-Digit ZIP codes. My home town 5-Digit ZIP is 01966, which means the 3-Digit ZIP code is 019
Extracting Data - Users call often asking about how to extract data and especially ZIP codes from Map Business Online. This blog will help - Read more