MapBusinessOnline newsletter – November 2019
Adobe Flash Player & MapBusinessOnline
It seemed like a good idea at the time. When MapBusinessOnline was first envisioned, Adobe Flash Player stood out as the solid web-based platform upon which to build our solution for serving up a fast, compelling, and feature rich business mapping software. Alas, ten years later Adobe has announced it is cancelling the service on December 31, 2020.
Access the App Now
MapBusinessOnline provides access to advanced business mapping cloud services without Adobe Flash Player. To do so today we encourage you to download the MapBusinessOnline desktop app. We will be releasing an App soon for non-subscriber access to shared maps.
Relax, these apps for Mac and Windows, laptops and desktops, provide easier access to the tool, allow faster uploads of data, and present behind the scene updates you will barely notice.
Web Browser Access
Users can still access MapBusinessOnline through your web browsers until Adobe Flash Player is ended next year, unless your web browser of choice disables it. Google Chrome, Firefox, Microsoft Edge, and Safari have all already applied some restrictions on Flash Player apps requiring user permissions to enable the platform. Additionally, some user IT departments may already be restricting access to Flash Player. Tell them about the MapBusinessOnline App. Have them contact us with questions.
We will also be offering an alternative browser-based application for non-subscribing shared map viewing. This will be released in 2020.
If, after Flash is canceled at the end of 2020, you or other users of MapBusinessOnline feel a full-blown web application is still required please contact us and tell us why.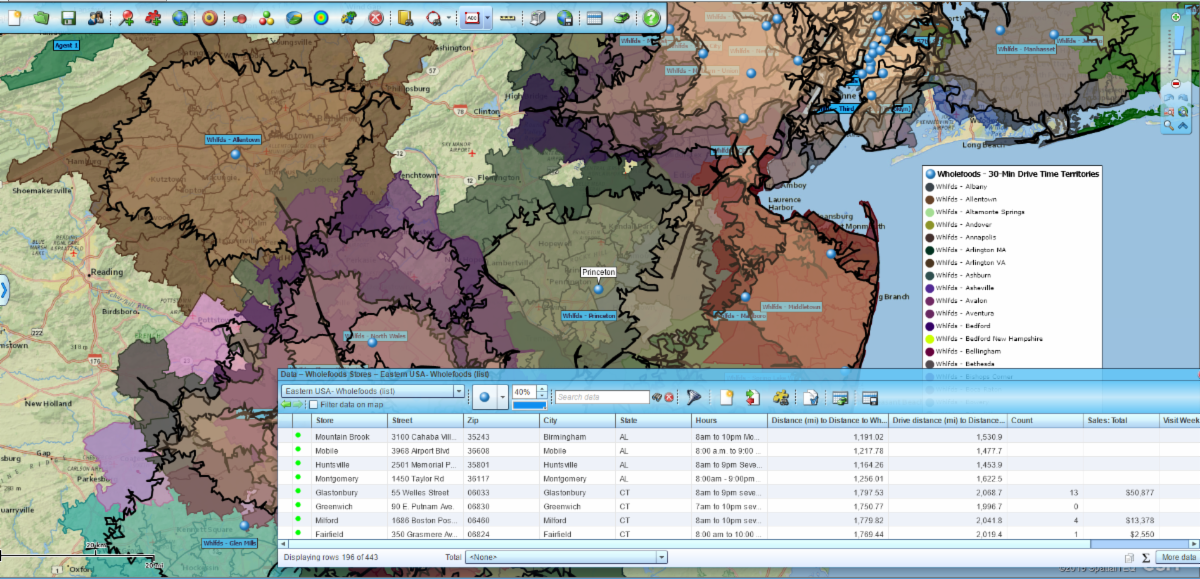 Search multiple drive time polygons simultaneously
MapBusinessOnline Pro Webinar
Attached is the webinar recording for you viewing pleasure.
MapBusinessOnline Pro Webinar Recording
MapBusinessOnline Milestone!
As of November 2019 - MapBusinessOnline Users have Geocoded
Over 1 Billion Location Points!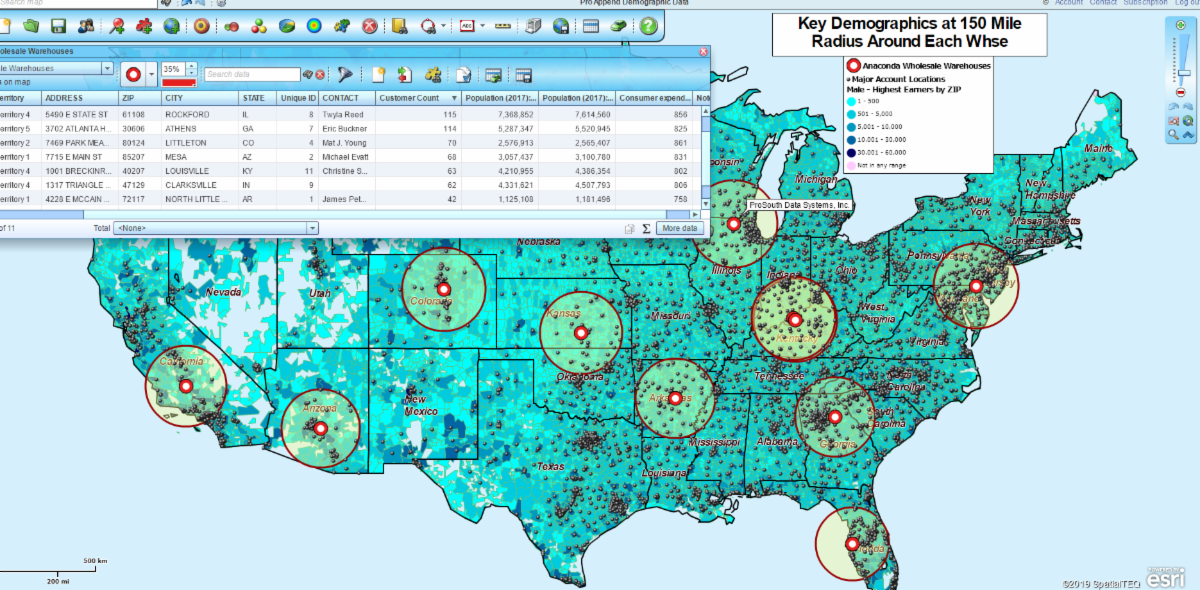 MapBusinessOnline Tips & Tricks
Turn Territory Labels Back On - Hold down the Control Key and click the territory
Un-select a Selected ZIP or County Highlighted in Yellow - Hold the Shift Key and select the object
Change the Name of a Map Project - Click the Open Map button (File Folder Icon on the far left of the master toolbar) to access your Map List. Select your Map and change the name by clicking the Pencil icon
Save a Map Template - Click the Save Map icon and in the drop down choose My Templates instead of My Maps, name and save
Delete Batch Calculated Distances - MBO Pro users will sometimes want to reset their imported data layers by removing resultant data columns, batch calculated in Market Analysis. Go to Map & Data:

Select map layer
Select Customize Dataset
Drop down to Calculated Data
Delete columns as required