MapBusinessOnline newsletter – October 2017
What's New in MBO
In October MBO demographic data layers have been updated with the ACS 2015 Data Release from the US Census Bureau. This means, where possible, we've replaced 2015 projections with Census Bureau estimates. Enjoy!
MBO Discussion - Map Templates
The MBO save map process includes the ability to save your map work as a template. Template maps can save you lots of time if your maps are complicated. Often maps include some shared basic business layers like territories, data imports or map objects. Set up your critical business layers as a map template and build your common business maps from that template. Read more on the MBO blog.
MBO Community Application Examples - Visualize Customers on a Map
Sales managers are often asked to share customer lists with sales people. These lists can be color coded to quickly inform map viewers about the records in questions. An informed sales force is an effective sales force. Read more.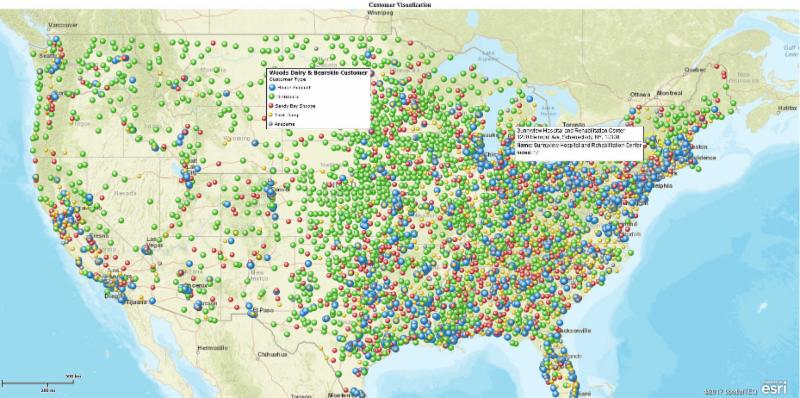 MBO Tips & Tricks - Review Your Data Before You Import
Take your time when importing unfamiliar location data. Try to review the data first to determine what columns are best applied for accurate geocoding. There may be multiple options in your data. Look for address, city, ZIP and state columns that include reasonably consistent data - not a lot of empty or repeat records. Latitude and Longitude imports are great options, but sometimes town or ZIP code centroid points are substituted for actual locations. Look for repeat Lat/Lon coordinates.
After import, cursor-hover over imported points and look for list presentations instead of labels. In MBO this indicates there are points stacked over one location, probably due to bad addresses. Always glance at the Data Window geocode accuracy column to the far left. If there are a lot of Red X's - you may have a problem. Green and yellow dots indicate reasonable plotted accuracy.
Common issues we find with troublesome data imports:
Missing States or Addresses
Bad latitude and longitude coordinates
All addressing components are mashed into one column - the fix
City names may not be correct
County must include the correct corresponding State
Remember, it's easy and fast to process your data, so if you don't like what you see, just delete and try again. No need to panic. You'll get better at this the more you do it.
Lightning Video - How to Summarize Data for One ZIP Code
Sometimes you just want a quick, exportable data summary by ZIP code. In fact, the approach shown here will work for other map layers, like counties or Census tracts, and map objects. Combine your imported data with MBO demographics for use outside of MBO. And with Map Business Online it's just a few clicks away. Here's your video!
MBO Feature of the Month - Import Your Own Symbols
Symbolizing user imported data happens all the time in MBO. Most often users apply the symbols provided in the MBO symbol library. But did you know you can import your own symbols? When in the symbol section, scroll up to the top and select Manage Custom Symbols, then Choose New symbol, then navigate to a bitmap image or JPEG on your desktop. Import and have fun. My personal favorite custom symbol: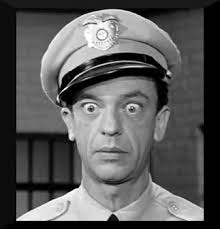 Share Your Map Story
As always we are interested in ways to make MapBusinessOnline the best mapping software possible. Send us your business mapping software application examples. There are many map users who would like to learn about your application of business mapping.
Referrals
Referrals to friends, relatives or business associates are the highest compliments we receive from our clients. We appreciate your referrals. Please check out our Refer and Get a Gift program.