MapBusinessOnline newsletter – October 2020
All Hail the USPS and the Mighty ZIP Code
The USPS has taken it on the chin lately. None of us are sure what's happening within those postal service walls these days. But one thing is for sure, ZIP codes are one of the most critical elements of business mapping.
ZIP codes, invented to improve delivery times, have ended up becoming the most popular base map layer for Territory Mapping and business map visualizations.
Certain facts are important to remember when using ZIP codes for Business Mapping:
ZIP codes come in two flavors – Boundary and Point ZIP codes. Boundary ZIP codes make up the MapBusinessOnline ZIP code map layer. Point ZIP codes represent large buildings or facilities – think Skyscrapers, Assisted Living centers, Hospitals, or Military Installations
MapBusinessOnline updates Point ZIP codes four times a year and Boundary ZIP codes are updated once a year. Updates include new ZIP codes, deleted ZIP codes, and boundary changes. As a cloud service, MapBusinessOnline updates happen behind the scenes, but the application will alert you to update your territory maps and apply any changes to your saved map work
A complete point layer dataset of all ZIP codes can be helpful for tracking sales in a sales territory map. This large 40,000 plus point layer is available in MapBusinessOnline – In the Plot Data window choose From Server Option, Public Data, then scroll to the bottom and select the most recent 'ZIP Codes 2020' layer
To learn more about ZIP codes read our most popular blog currently – A Word About ZIP Codes. Oh, and if you click on that link you are officially a MapGeek.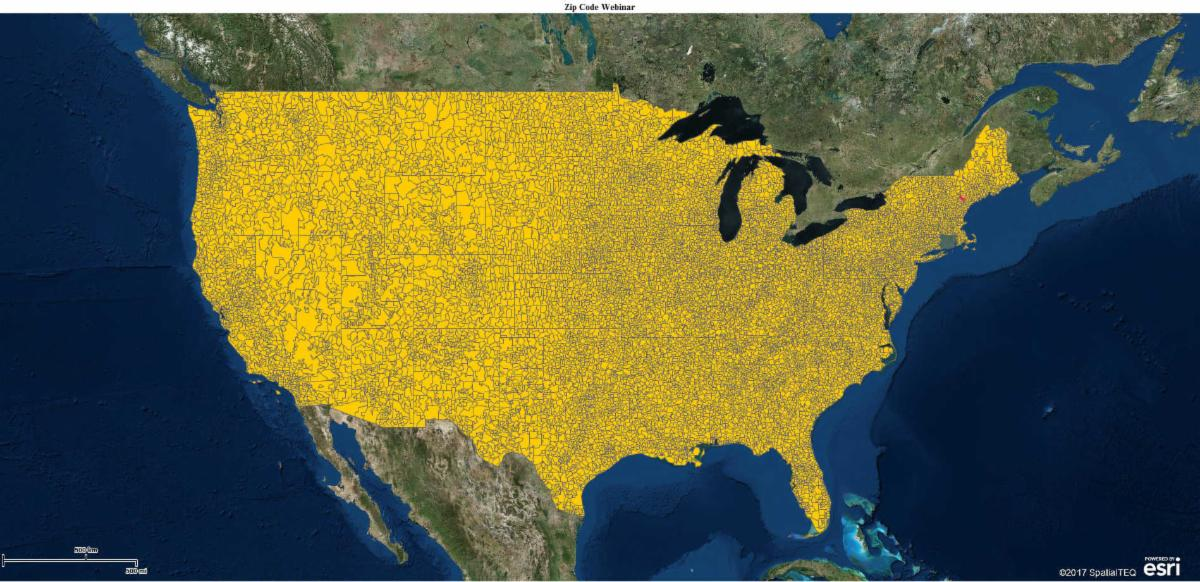 MapBusinessOnline Map App Access
Be sure to download the Map App before the Web App is deprecated on December 15, 2020.
Please access MapBusinessOnline via the downloadable Map App.
The Map App install is fast and easy. The App is a cloud-based service, once you've logged in you'll have access to all of your previously saved maps and data. The Map App is a better user experience and provides access to more features than browser access. The Web App is still available through this link until December 15, 2020 (except for Safari users - sorry).
The Map App includes the new Map Viewer app for non-subscriber map sharing.
The Map App - It's free, it's quick, and it's the best solution for accessing your business maps.
Please note, that your MBO can be updated to the latest map feature releases using the MapBusinessOnline Updater located in the Start Menu.
MapBusinessOnline Updates for October - Data Filtering and More
Our Development Team has an on-going project to improve the MapBusinessOnline user experience. This month we released the first in a series of updates designed to enhance your day-to-day experience applying MapBusinessOnline to your work.
The User Enhancement for October 2020 is focused on better data filtering options.
The Filter Button is located on the Data Window Toolbar as a Funnel Icon. Click this to find:
The Map view filter checkbox can be set by data content or geographic selection, in addition to Data window content
Data Window data filtering now allows more than two conditions per column. Click the Filter Button on the Data Window toolbar and select a layer or dataset to filter. Note the option for adding a column is a green + sign
Filtering now offers additional modifier operations to apply including: one of, not one of, contains one of, doesn't contain one of
A lookup function has been added to the filter option 'one of' modifiers (listed above). Click into any of the 'one of' modifiers to see the look up button in the modifier field
Census Data Update - The most recent MapBusinessOnline US Census Bureau section is marked 2018. Demographic Data options for the 2019 and 2020 years are third-party projections, as opposed to Census ACS Survey data.
This month we've also added Employee and Entity counts, as well as Payroll Information by Industry at County & State levels for years 2017 and 2018.
Unique ID & Imported Data Updates – By inserting a Unique ID column into your source dataset for imported data, you can achieve semi-automatic updates for your imported data, typically stored on your desktop or a shared from a network drive. Read more.
The most recent update enhances the mass data update process in MapBusinessOnline.
Users can now update import datasets without the need for a Unique ID column
Users can also setup a Unique ID column after data import - you'll notice a selector button in Map and Data
When you add or edit columns in your stored datasets, make sure to not change the critical addressing and naming columns of the original dataset. Changing the location columns will break the update connectivity.
MapBusinessOnline Tips & Tricks
New and Returning Business Mappers - We try very hard to offer a business mapping tool that is the easiest to use. But we know all of us have many issues today competing for our attention and our time.
Please don't hesitate to ask for help. We find Chat works well for light questions.
State Boundary Layer over Territory Layer – Some users may create territory layers with the fill transparency set to zero or opaque. Users may find that desired State boundaries under such a opaque territory scheme are not showing on the map. A simple fix is, in Map and Data grab the State layer with your mouse cursor and drag it above the Territory layer. Et Voila! State boundaries abound. See Red state boundary in the map pic below.