Map Business Online – Advanced Alternative to BatchGeo
to Upgrade to Advanced Business Mapping – Take a FREE 1-month Trial
MapBusinessOnline competes with several geospatial software companies one of which is BatchGeo who offers mapping services based on Google Maps. MapBusinessOnline.com (MBO), a web-based/cloud business mapping service, is the perfect, affordable alternative to BatchGeo or other web based mapping solutions that aren't quite right for your business. These solutions may work well for basic map visualizations of several hundred up to several thousand of locations, but when it comes to territory design or more advanced market analysis tools, often required to make better business decisions, Map Business Online is the most advanced tool in its class.
You'll find Map Business Online provides a complete set of business mapping features that may just be less expensive than some of our major competitors. Additionally our geocoding services are vast, fast, and affordable:
Import and display up to 250,000 records in just a few minutes – fast & furious!
Color-code and symbolize your business data – including heat maps!
Create and manage sales territories that drive accountability into your processes. Create territories defined by state, county, ZIP code and other geographies.
Improve sales and delivery productivity with optimized route planning.
Build demographic maps supporting your business expansion plans.
Includes the most recent and accurate map data available!
Conduct drivetime analysis – search areas and business data by drivetime polygons.
Print large format maps – up to 5' by 5'!
Import map presentation graphics into PowerPoint presentations.
Easily share sales result by territory, state or district.
Compare multiple datasets using our new Market Analysis tools.
Access 5 & 3 digit zip codes, Census tracts, counties, states, city limits, & MSA's.
Color code your data by zip, county, city or state.
Set up shared map editing teams – leverage your best minds!
Access your cloud based maps from anywhere – just connect in to Internet!
Supports address geocoding in the US, Canada and the UK.
Integrates with QuickBooks, Act! and Salesforce.com.
Unsurpassed technical support to help the greenest of users.
Still considering the switch from BatchGeo to MapBusinessOnline? Take 1-month free trial to try MapBusinessOnline first!
See Map Business Online in Action
Learn How Our Customers are Succeeding with Map Business Online
"We've tried the REST now we are using the BEST. After searching and trying other mapping programs for our delivery operations team and finding that we just couldn't get all the features that we required, we finally found Map Business Online. Not only did it have all the features we needed including Longitude/Latitude and optimizing delivery routes, but it provided us tons of other bells and whistles. MBO proved to be a superb tool for our operations team to create routes and territories with the click of a few buttons while also allowing our reporting team to make beautiful maps that help our executive team visualize the story the data was telling. We are using this for the 2nd year in a row and will be renewing when it is time again. We pride ourselves at offering cutting edge applications to our millions of readers and subscribers worldwide and love that MBO helps us stay ahead of the technology curve by continuing to update their product and features. The release of MBO for the Desktop was a great addition and only helps make using the product even easier. To the staff at MBO — Keep up the great work!"
Dow Jones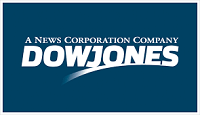 "I had an excellent experience with Map Business Online because my company works in the agriculture industry and makes maps showing where our fields are and these maps need to be viewed and shared in a database. Your product seemed to fit our needs. Overall good support, ease of use, and quality of maps created!"
Seneca Foods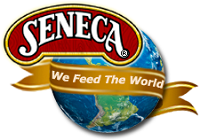 This leading North American reseller of hardware and software supports millions of businesses worldwide. We get regular calls from SHI representatives who need to offer a MapPoint replacement or to simply provide business mapping software for a corporate or government account. SHI customers include users of annual subscriptions for the USA and Canada as well as collaborative Team Editing subscriptions for corporate accounts.
Software House International (SHI)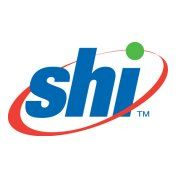 Popular Map Business Online features