MapBusinessOnline – Advanced Alternative to BatchGeo
to Upgrade to Advanced Business Mapping – Take a FREE 1-month Trial
MapBusinessOnline competes with several geospatial software companies one of which is BatchGeo who offers mapping services based on Google Maps. MapBusinessOnline.com (MBO), a web-based/cloud business mapping service, is the perfect, affordable alternative to BatchGeo or other web based mapping solutions that aren't quite right for your business. These solutions may work well for basic map visualizations of several hundred up to several thousand of locations, but when it comes to territory design or more advanced market analysis tools, often required to make better business decisions, MapBusinessOnline is the most advanced tool in its class.
You'll find MapBusinessOnline provides a complete set of business mapping features that may just be less expensive than some of our major competitors. Additionally our geocoding services are vast, fast, and affordable:
Import and display up to 250,000 records in just a few minutes – fast & furious!
Color-code and symbolize your business data – including heat maps!
Create and manage sales territories that drive accountability into your processes. Create territories defined by state, county, ZIP code and other geographies.
Improve sales and delivery productivity with optimized route planning.
Build demographic maps supporting your business expansion plans.
Includes the most recent and accurate map data available!
Conduct drivetime analysis – search areas and business data by drivetime polygons.
Print large format maps – up to 5' by 5'!
Import map presentation graphics into PowerPoint presentations.
Easily share sales result by territory, state or district.
Compare multiple datasets using our new Market Analysis tools.
Access 5 & 3 digit zip codes, Census tracts, counties, states, city limits, & MSA's.
Color code your data by zip, county, city or state.
Set up shared map editing teams – leverage your best minds!
Access your cloud based maps from anywhere – just connect in to Internet!
Supports address geocoding in the US, Canada and the UK.
Integrates with QuickBooks, Act! and Salesforce.com.
Unsurpassed technical support to help the greenest of users.
Still considering the switch from BatchGeo to MapBusinessOnline? Take 1-month free trial to try MapBusinessOnline first!
See MapBusinessOnline in Action
Request a demo
Learn How Our Customers are Succeeding with MapBusinessOnline

"I have been using MapBusinessOnline for about 8 months and couldn't be happier with the services it provides. I have employees and myself who map around 250 routes monthly for our sales team. The interface is easy-to-use and the abilities are exactly what I need. My sales team finds the maps and step by step routes easy to follow and accurate. My store lists change every quarter and the uploading system allows me to quickly upload a new list and categorize the account by priority using colors and shapes. I have also used the heat mapping capabilities and found those easy to customize and quick to use. As with any advanced software, this does take a week or two to learn the more complex features, but it is well worth the time invested. This is the software I would have designed if I was to create one myself. Great job!!!"
Bill Hanavan
Director of Operations
Strategic Retail Solutions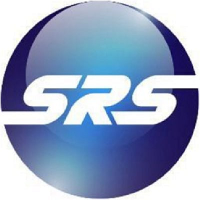 "This software is a game changer for me in the workplace. Easy to use tools and a fast system to do the job efficiently and effectively every time. I've been able to build more territories with confidence, bringing my team more growth opportunities for 2019"
Daina C.
Franchise Development Manager
Amada Franchise, Inc.


"I have had the pleasure of using MapBusinessOnline for the past 5 years and it is an excellent and affordable tool for my clients. I am a franchise consultant, and many of my clients are just starting to get into franchising. The first main question many of them have is they don't know the demographics around their current location, so they don't know how to create territories for their franchisees. I am able to easily utilize MapBusinessOnline to draw a prototype territory around their existing location, do a deep dive into the many different demographics that MapBusinessOnline offers, and help the client determine the basics of their new territories, including mileage, population, household count, purchasing habits and age distributions. This tool has been so helpful that many of our clients obtain their own accounts as they begin to sell franchises and grow their business. Thank you, MapBusinessOnline, for providing such a helpful tool that is affordable and easy to use!"
Colette Bell
Director of Business Development
SMB Franchise Advisors
Popular MapBusinessOnline features