MapBusinessOnline: A Smarter Alternative to Bing Maps
to Build Business Maps and Conduct Market Analysis – Take a FREE 1-month Trial
When Bing Maps was rolled out to replace the popular MapPoint platform, many commercial users felt a sense of acute disappointment. While Bing Maps offers some of the same features as MapPoint, the consensus has been that it falls short as an enterprise-software platform.
Fortunately, there are a number of Bing Map alternatives that offer advanced business mapping functionality. MapBusinessOnline was specifically designed to meet the needs of vibrant commercial enterprises in a wide range of industries. Keep reading to learn more.
MapBusinessOnline vs. Bing Maps
MapBusinessOnline is a comprehensive business mapping solution. Unlike with Bing Maps, an extensive set of standard features means most customers won't need to modify MBO with custom APIs or services. You don't need to hire programmers to work with MapBusinessOnline. Other benefits of using MBO instead of Bing Maps include:
Improved territory management tools. MapBusinessOnline allows users to create detailed sales territories using city, county, state or zip code layers, add in demographic data and analyze areas of interest. This makes strategic planning and resource management smarter and simpler – an important benefit for any business with an active sales and marketing staff.
Simplified pricing and licensing options. As an alternative to Bing Maps, MapBusinessOnline offers a far simpler licensing and pricing structure. MBO has been designed specifically to meet the needs of enterprise customers, so you know you're getting the right product for your business. There are not that many differences between plans: the length of the subscription, the number of users and the geographic areas covered. Visit the MBO Pricing page for details and avoid the Microsoft pricing conundrum.
Personalized service. Both Bing Maps and MapBusinessOnline offer on-demand technical support from a team of knowledgeable experts. However, only MapBusinessOnline can deliver the level of personalized service you expect from a dedicated business mapping company. The MapBusinessOnline team will get to know you and your needs over time, and will provide enhanced support and troubleshooting accordingly. Unlike with Bing Maps, at MapBusinessOnline you're not just another anonymous customer.
By far the biggest advantage to using MapBusinessOnline instead of Bing Maps is that MBO has been designed from the ground up to serve enterprise clients. This means it integrates more seamlessly with Salesforce, QuickBooks and other management and accounting tools, and provides a richer feature set that makes it easier to use geographic and demographic data to your advantage.
Get started with MapBusinessOnline by requesting your free 1-month trial today. Contact a representative directly to learn more.
Learn How Our Customers are Succeeding with MapBusinessOnline
Billy Taylor of Stop Hunger Now, one the world's great nonprofit organizations said:
"Thanks for the great product, I use it all the time in our non-profit."
Billy and his team use MBO to create regional lists from their organizational data. MBO is a great data segmentation tool supporting market analysis. Users can segment data geographically and append a variety of data layers to exported results.
Billy Taylor
Director
Stop Hunger Now


"This software is a game changer for me in the workplace. Easy to use tools and a fast system to do the job efficiently and effectively every time. I've been able to build more territories with confidence, bringing my team more growth opportunities for 2019"
Daina C.
Franchise Development Manager
Amada Franchise, Inc.

"Very satisfied and happy with the program! Our organization was a little nervous when we found out we had to replace MapPoint. Once we came across MapBusinessOnline, we knew we had found the program for us. Not only are there many features for the map creators, there are also a lot of usable features for the individuals that receive the view-only shared maps. This is a great program and with the way our organization is changing, I have no concern about recommending it to other internal departments."
Business Manager
I-Car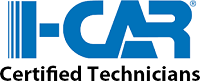 Popular MapBusinessOnline features