MapBusinessOnline: A Smarter Alternative to Bing Maps
to Build Business Maps and Conduct Market Analysis – Take a FREE 1-month Trial
When Bing Maps was rolled out to replace the popular MapPoint platform, many commercial users felt a sense of acute disappointment. While Bing Maps offers some of the same features as MapPoint, the consensus has been that it falls short as an enterprise-software platform.
Fortunately, there are a number of Bing Map alternatives that offer advanced business mapping functionality. MapBusinessOnline was specifically designed to meet the needs of vibrant commercial enterprises in a wide range of industries. Keep reading to learn more.
MapBusinessOnline vs. Bing Maps
MapBusinessOnline is a comprehensive business mapping solution. Unlike with Bing Maps, an extensive set of standard features means most customers won't need to modify MBO with custom APIs or services. You don't need to hire programmers to work with MapBusinessOnline. Other benefits of using MBO instead of Bing Maps include:
Improved territory management tools. MapBusinessOnline allows users to create detailed sales territories using city, county, state or zip code layers, add in demographic data and analyze areas of interest. This makes strategic planning and resource management smarter and simpler – an important benefit for any business with an active sales and marketing staff.
Simplified pricing and licensing options. As an alternative to Bing Maps, MapBusinessOnline offers a far simpler licensing and pricing structure. MBO has been designed specifically to meet the needs of enterprise customers, so you know you're getting the right product for your business. There are not that many differences between plans: the length of the subscription, the number of users and the geographic areas covered. Visit the MBO Pricing page for details and avoid the Microsoft pricing conundrum.
Personalized service. Both Bing Maps and MapBusinessOnline offer on-demand technical support from a team of knowledgeable experts. However, only MapBusinessOnline can deliver the level of personalized service you expect from a dedicated business mapping company. The MapBusinessOnline team will get to know you and your needs over time, and will provide enhanced support and troubleshooting accordingly. Unlike with Bing Maps, at MapBusinessOnline you're not just another anonymous customer.
By far the biggest advantage to using MapBusinessOnline instead of Bing Maps is that MBO has been designed from the ground up to serve enterprise clients. This means it integrates more seamlessly with Salesforce, QuickBooks and other management and accounting tools, and provides a richer feature set that makes it easier to use geographic and demographic data to your advantage.
Get started with MapBusinessOnline by requesting your free 1-month trial today. Contact a representative directly to learn more.
Learn How Our Customers are Succeeding with MapBusinessOnline
"Truly the easiest business mapping application I have ever used."
Chad Seaverns
National Sales Manager
www.nfdnetwork.com

"MapBusinessOnline has made it easy for DriSteem to locate and compare Rep territories. Every single person in our office has a map from MapBusinessOnline at their desk and refers to it daily. We are thankful to be using MapBusinessOnline for developing our business and outside sales representative team!

Thank you MapBusinessOnline!"
Abby Rogers
Marketing Coordinator
DriSteem Corporation


"I have been using MapBusinessOnline for about 8 months and couldn't be happier with the services it provides. I have employees and myself who map around 250 routes monthly for our sales team. The interface is easy-to-use and the abilities are exactly what I need. My sales team finds the maps and step by step routes easy to follow and accurate. My store lists change every quarter and the uploading system allows me to quickly upload a new list and categorize the account by priority using colors and shapes. I have also used the heat mapping capabilities and found those easy to customize and quick to use. As with any advanced software, this does take a week or two to learn the more complex features, but it is well worth the time invested. This is the software I would have designed if I was to create one myself. Great job!!!"
Bill Hanavan
Director of Operations
Strategic Retail Solutions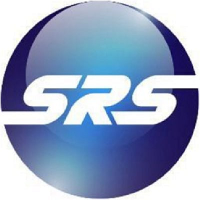 Popular MapBusinessOnline features