Map Business Online: A Smarter Alternative to Bing Maps
to Build Business Maps and Conduct Market Analysis – Take a FREE 1-month Trial
When Bing Maps was rolled out to replace the popular MapPoint platform, many commercial users felt a sense of acute disappointment. While Bing Maps offers some of the same features as MapPoint, the consensus has been that it falls short as an enterprise-software platform.
Fortunately, there are a number of Bing Map alternatives that offer advanced business mapping functionality. Map Business Online was specifically designed to meet the needs of vibrant commercial enterprises in a wide range of industries. Keep reading to learn more.
Map Business Online vs. Bing Maps
Map Business Online is a comprehensive business mapping solution. Unlike with Bing Maps, an extensive set of standard features means most customers won't need to modify MBO with custom APIs or services. You don't need to hire programmers to work with Map Business Online. Other benefits of using MBO instead of Bing Maps include:
Improved territory management tools. Map Business Online allows users to create detailed sales territories using city, county, state or zip code layers, add in demographic data and analyze areas of interest. This makes strategic planning and resource management smarter and simpler – an important benefit for any business with an active sales and marketing staff.
Simplified pricing and licensing options. As an alternative to Bing Maps, Map Business Online offers a far simpler licensing and pricing structure. MBO has been designed specifically to meet the needs of enterprise customers, so you know you're getting the right product for your business. There are not that many differences between plans: the length of the subscription, the number of users and the geographic areas covered. Visit the MBO Pricing page for details and avoid the Microsoft pricing conundrum.
Personalized service. Both Bing Maps and Map Business Online offer on-demand technical support from a team of knowledgeable experts. However, only Map Business Online can deliver the level of personalized service you expect from a dedicated business mapping company. The Map Business Online team will get to know you and your needs over time, and will provide enhanced support and troubleshooting accordingly. Unlike with Bing Maps, at Map Business Online you're not just another anonymous customer.
By far the biggest advantage to using Map Business Online instead of Bing Maps is that MBO has been designed from the ground up to serve enterprise clients. This means it integrates more seamlessly with Salesforce, QuickBooks and other management and accounting tools, and provides a richer feature set that makes it easier to use geographic and demographic data to your advantage.
Get started with Map Business Online by requesting your free 1-month trial today. Contact a representative directly to learn more.
Learn How Our Customers are Succeeding with Map Business Online
This leading national footwear brand manufacturer uses Map Business Online to conduct retail coverage assessments nationwide. They loved MBO's ability to provide both street level detail and USA wide high level views of points-of-sale. Importing location enabled address databases for symbolization and color shading is easy. New and planned stores can be added to the map market analysis as products are launched and mature.
"Importing location enabled address databases for symbolization and color shading is easy."
Todd Eichelberger
Sales Director
Adidas


"Map Business Online has made it easy for DriSteem to locate and compare Rep territories. Every single person in our office has a map from Map Business Online at their desk and refers to it daily. We are thankful to be using Map Business Online for developing our business and outside sales representative team!

Thank you Map Business Online!"
Abby Rogers
Marketing Coordinator
DriSteem Corporation

"Very satisfied and happy with the program! Our organization was a little nervous when we found out we had to replace MapPoint. Once we came across Map Business Online, we knew we had found the program for us. Not only are there many features for the map creators, there are also a lot of usable features for the individuals that receive the view-only shared maps. This is a great program and with the way our organization is changing, I have no concern about recommending it to other internal departments."
Business Manager
I-Car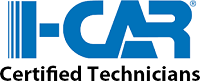 Popular Map Business Online features