Business Mapping for the Enterprise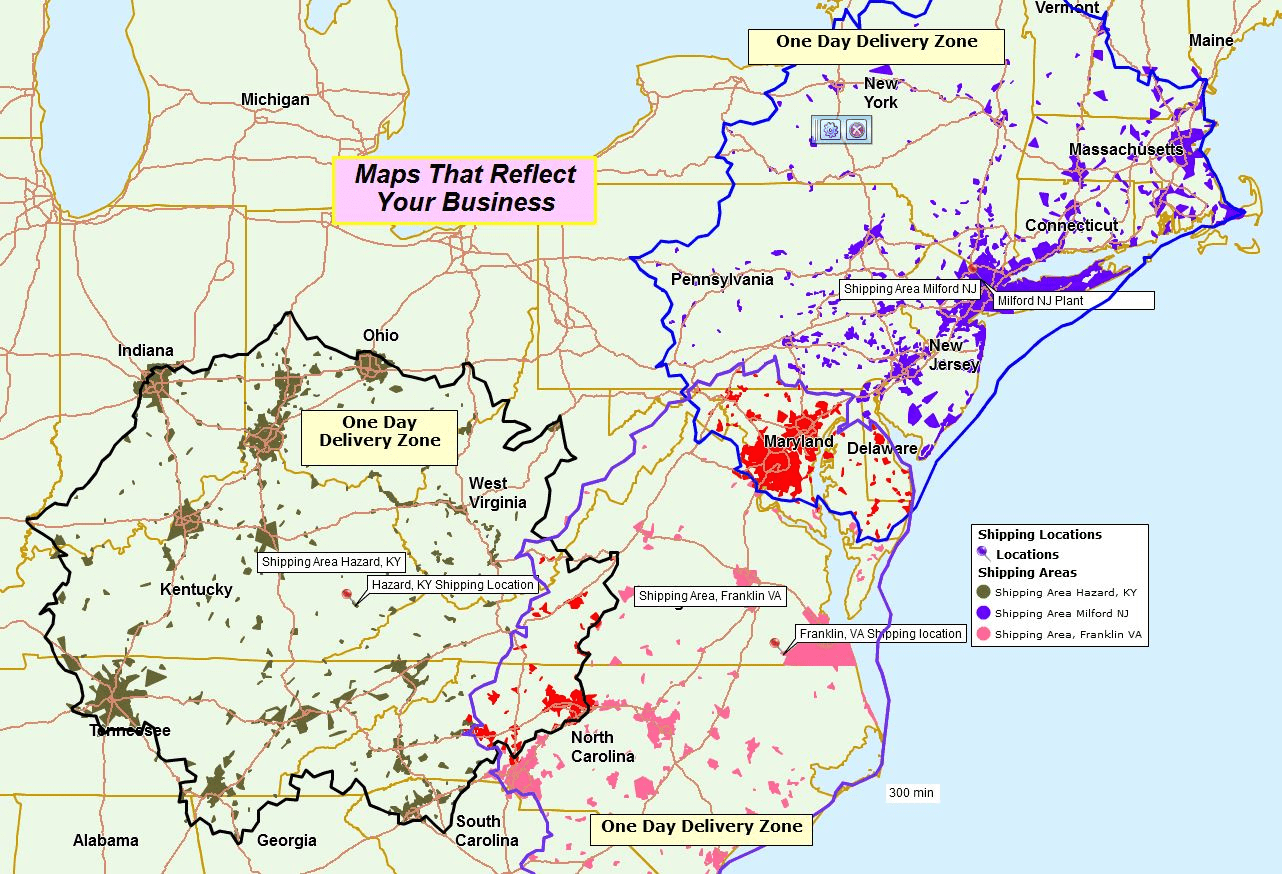 Enterprise Business Mapping Software supports business intelligence processes across the entire organization. Encourage fast and accurate team-based decision making through shared map editing.
Access location-based answers to critical business questions around sales growth, business expansion, competitor and market analysis
MapBusinessOnline is the affordable solution you've been waiting for – the perfect Microsoft MapPoint replacement
Security is our number one priority. All imported data is encrypted. MapBusinessOnline.com has been awarded the Skyhigh CloudTrust™ rating of enterprise-ready. Read more...
Our Top Three Industry Sectors: Industrial & Manufacturing - Services - Healthcare
MapBusinessOnline supports a variety of industries – Read more…
MapBusinessOnline cloud-based software options are available for full enterprise use. Contact our sales department to discuss possible solutions for your particular business groups and workflows.
MapBusinessOnline Enterprise Business Mapping Customers Choose MBO Because:
Security and privacy is safeguarded through encryption, security policies and certified testing
MBO Advanced business mapping tools are easily accessible and uniquely affordable
Unsurpassed technical support and training is always available
Map building and territory consulting services are available at an hourly rate
Cloud-based subscription licensing options keep mapping affordable for the enterprise
Enterprise Wide Sales Territory Management – Easily create and manage sales territories from existing database or from scratch. Turn the loss of MapPoint into a new day for your company's sales territories.
Import and visualize your business data layers
Create up to 1,000 sales territories, regions, or franchise coverage areas based on zip 3 & 5 codes, counties, states, Census tracts, MSA's or city limits
Communicate quarterly or monthly sales results through shared interactive web maps
Collaborative Team Map Editing
Solve problems - Encourage cross-department problem solving through collaborative map editing and shared map views
Focus on Goals - Create business mapping teams out of your best minds
Communicate Visually - Share business realities through maps – communicate across the enterprise. Read more on shared map-editing…
Affordably Replace MapPoint – Access advanced, accurate and up-to-date business mapping solutions
Easy-to-use - Quickly come up to speed through our intuitive and easy-to-use user interface. Training Available! Stop wasting time & money on fancy desktop solutions
Import up to 250,000 location records per map – no daily limits! Include sales data or other pertinent business data
Easily share business maps with both view-only and shared map-editing audiences
Communicate - Utilize your business nomenclature across your mapping - words your users understand
Contact a MapBusinessOnline representative to discuss your Enterprise Business Requirements today. No other business mapping company pays more attention to their customers than MapBusinessOnline. Talk to us about your business mapping requirements!
Learn How Our Customers are Succeeding with MapBusinessOnline

"In a large company, with many layers of sales teams, sales management, territories, operations teams and distribution, it is vital to have a solution to quickly and easily display country and regional maps. I have tried multiple other mapping solutions in the past only to be frustrated by their limitations or by their complexity. MapBusinessOnline perfectly fits my need. MBO has the versatility to allow me to build somewhat complicated maps but also allows me to knock out the quick, one-off request. MBO continues to add features and I am excited to see what new features come out next."
Dave Perek
Sr Business Analyst
Schneider Electric


"I have had the pleasure of using MapBusinessOnline for the past 5 years and it is an excellent and affordable tool for my clients. I am a franchise consultant, and many of my clients are just starting to get into franchising. The first main question many of them have is they don't know the demographics around their current location, so they don't know how to create territories for their franchisees. I am able to easily utilize MapBusinessOnline to draw a prototype territory around their existing location, do a deep dive into the many different demographics that MapBusinessOnline offers, and help the client determine the basics of their new territories, including mileage, population, household count, purchasing habits and age distributions. This tool has been so helpful that many of our clients obtain their own accounts as they begin to sell franchises and grow their business. Thank you, MapBusinessOnline, for providing such a helpful tool that is affordable and easy to use!"
Colette Bell
Director of Business Development
SMB Franchise Advisors

"I just wanted to say thank you for this amazing mapping tool! I've tried a number of sales territory map solutions and this is by far the best. I just (finally!) switched over from MapPoint and this is so much better, I wish I had switched sooner. Your videos and blog are also really helpful, though most things I have figured out on my own. It looks like I also have a lot more to discover as I explore the data visualization tools. Thanks again!"
Andrea Harrison
Business Analyst
Brainlab, Inc.