Business Mapping for Nursing and Residential Care Facilities
with the Best Mapping Software for Nursing and Residential Care Facilities Today! – Take a FREE 1-month Trial
From site selection to sales territory mapping to route visualization, business mapping software can have a number of useful applications for nursing homes and long-term care facilities. With Map Business Online, you can reduce the burden on your support staff, improve your residents' quality of life and run a leaner and more sustainable business overall.
Site Selection for Nursing Homes
Site selection is one of the of the most important things business mapping software can help with. When choosing a location for a new facility or an expansion to an existing operation, a number of factors come into play. The site must be close to hospitals and other medical facilities. It must also be accessible for patients with mobility issues. Proximity to green spaces and other attractions can have an impact on residents' moods and make your center more desirable. Finally, it should be located in an area where there is a clear demand for services.
Balancing these priorities can be a difficult task. Map Business Online helps you explore the multiple factors involved in site selection in a visual format. The software uses current census data to identify demographic trends and map them onto a given area. This allows you to drill down on potential sites and see who and what is located nearby, as well as whether there is a demand for services in the area.
Sales Territory Mapping With Map Business Online
Another useful feature of Map Business Online is its ability to define and manage sales territories. While sales and marketing may seem like an ancillary concern for a nursing home or residential facility, the fact is that all operations need residential care facilities to stay profitable.
Map Business Online helps you make the most of your marketing budget by carefully targeting campaigns at select segments of your core audience; by directing your marketing messages to where they will have the most impact. With MBO, you can view demographic trends to locate aging and affluent populations and direct resources accordingly. Use it to map out leads, track sales activity over time and maximize the impact of your promotional activities. For instance, test various messages and formats into several geographic and demographic markets to see which ones respond well.
Route Visualization
Finally, Map Business Online includes tools that aid with route visualization and related tasks. The software provides enhanced situational awareness by showing you which facilities are closest to your patients by medical discipline. With this information, you can coordinate with care providers to ensure fast and efficient delivery of health services. If you routinely take residents out for activities, Map Business Online can identify the most efficient way to get where you're going, keeping your fuel costs and related expenses down.
Working With Map Business Online
In busy nursing homes and other facilities, staff just don't have the time to learn new software platforms — any investment in additional technology must be worth the effort. Fortunately, Map Business Online is intuitive and easy to use. Create compelling business maps of your residential services and share them with constituents. A subscription-based pricing model ensures you only pay for the services you need, making it highly affordable, too.
See the benefits Map Business Online can have for your facility by downloading a free one-month trial today.
Learn How Our Customers are Succeeding with Map Business Online
This leading North American reseller of hardware and software supports millions of businesses worldwide. We get regular calls from SHI representatives who need to offer a MapPoint replacement or to simply provide business mapping software for a corporate or government account. SHI customers include users of annual subscriptions for the USA and Canada as well as collaborative Team Editing subscriptions for corporate accounts.
Software House International (SHI)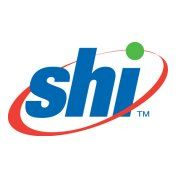 MVP Sports Clubs is a sports and health facility management and development company with opera¬tions in Central Florida and West Michigan. MVP uses Map Business Online to construct demographic map profiles of a radius surrounding each of their many sports clubs. Such market analysis helps MBO users develop a better understanding of their business which makes strategic planning more effective.
"MBO users develop a better understanding of their business which makes strategic planning more effective."
Mark Hope
Business Manager
MVP Sports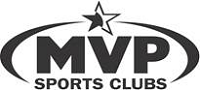 "We recently switched to Map Business Online at our company. Not only is MBO returning us better results than our old software, but it came with a 3500% decrease in yearly licensing fees! We couldn't be happier with the switch. Excellent ease of use. I was able to just open up the program and go. It's very user friendly. I did get stuck with one feature, and reached out to customer service for help. I didn't really expect to get anything in return, but they emailed me back within the hour, and I was only a trial member! Very pleased."
Business Manager
Storecrafter