Map Business Online – BusinessMAP Replacement
to Try MBO – Your perfect BusinessMAP Replacement – Take a FREE 1-month Trial
There's a good reason why many BusinessMAP users love www.MapBusinessOnline.com – both applications were developed by the same group of core developers. That's right. BusinessMAP was designed, developed and originally published by Chrona Software in 1995. It quickly became the standard desktop business mapping tool for tens of thousands of satisfied business mapping users, and competed directly with Microsoft MapPoint.
In 1995 Chrona was transferred to Esri who renamed the product BusinessMAP and managed the software releases through Software Technologies until BusinessMAP was discontinued in 2009. In 2010 SpatialTEQ Inc, Software Technologies' US division released MapBusinessOnline.com a web-based Cloud service designed specifically to address the business mapping requirements of the general business user in the USA, Canada, and the UK.
Today, more and more BusinessMAP and MapPoint users are turning to Map Business Online to visualize their business data against a compelling and accurate map of the world. www.MapBusinessOnline.com provides:
Unsurpassed business map visualizations – customer maps, retail maps, prospect maps, and more
The best sales territory mapping tools available – create & manage your territories by zip code, county, city, Census tract, state, or MSA
Conduct periodic sales reporting using maps – show sales progress against goals by administrative district or by sales territory
Symbolize and color code your business data
Color code zip codes, county, city or state
Fire up your business maps using heat map views
Access an expanded list of US Census based demographic data categories: age, employment, ethnicity, gender, households, housing units, income, industries, occupation, population, and more
Productivity enhancing sales planning tools like radius searches, drive time analysis, and optimized route planning
Share business map views with static maps files, interactive web map URLS, or through large format prints
Extensive market analysis tools enabling concentric circle analysis, dataset to dataset comparisons, and competitor analysis tools
Enhance your strategic planning with powerful business maps describing sales growth, competitor locations, and sales projections by region
Easy-to-use zip code maps – search by radius, polygon or drive time. Generate and export zip code lists
Radius maps – find all the zip codes within X miles or query imported datasets by circles
NEW! Multi-user account management – allow other annual subscribers to edit your maps and imported data layers
NEW! Create map templates that improve your particular business work flows
Cloud services enable map access from anywhere – Just log in!
Support QuickBooks, Act!, and Salesforce.com users
Outstanding help documentation and technical support by email, phone, YouTube video or web demo
No other Web-based business mapping service provides this level of functionality at such affordable prices. Our territory mapping tools are the second to none. Sign up for our 1-Month FREE trial today!
Get Started With Map Business Online Risk-Free
Register online for 1-month FREE trial today!
See Map Business Online in Action
Learn How Our Customers are Succeeding with Map Business Online

"In a large company, with many layers of sales teams, sales management, territories, operations teams and distribution, it is vital to have a solution to quickly and easily display country and regional maps. I have tried multiple other mapping solutions in the past only to be frustrated by their limitations or by their complexity. Map Business Online perfectly fits my need. MBO has the versatility to allow me to build somewhat complicated maps but also allows me to knock out the quick, one-off request. MBO continues to add features and I am excited to see what new features come out next."
Dave Perek
Sr Business Analyst
Schneider Electric

This leading North American reseller of hardware and software supports millions of businesses worldwide. We get regular calls from SHI representatives who need to offer a MapPoint replacement or to simply provide business mapping software for a corporate or government account. SHI customers include users of annual subscriptions for the USA and Canada as well as collaborative Team Editing subscriptions for corporate accounts.
Software House International (SHI)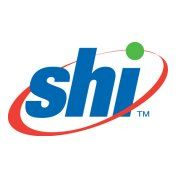 "I have been using MapBusinessOnline for about 8 months and couldn't be happier with the services it provides. I have employees and myself who map around 250 routes monthly for our sales team. The interface is easy-to-use and the abilities are exactly what I need. My sales team finds the maps and step by step routes easy to follow and accurate. My store lists change every quarter and the uploading system allows me to quickly upload a new list and categorize the account by priority using colors and shapes. I have also used the heat mapping capabilities and found those easy to customize and quick to use. As with any advanced software, this does take a week or two to learn the more complex features, but it is well worth the time invested. This is the software I would have designed if I was to create one myself. Great job!!!"
Bill Hanavan
Director of Operations
Strategic Retail Solutions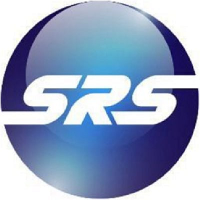 Popular Map Business Online features