Filtering a Data Map
to Visualize and Filter Your Business Data! – Take a FREE 1-month Trial
As businesses become more diligent about collecting, storing and accessing information, there is a growing need for advanced tools that allow them to sort, filter and arrange this data in a useable way. Ultimately, the problem of too much information is just as damaging as not enough — to make informed decisions, you must be able to drill down on the stats that matter most.
MapBusinessOnline is a powerful business mapping platform with advanced data filter visualization capabilities. With it, you can take information that would otherwise be overwhelming — including historical sales data and demographics — and refine it to be more usable and insightful. Smart businesses in a wide range of industries all use MapBusinessOnline for strategic planning, sales territory mapping, market analysis and more.
How to Use Data Filter Mapping
Users can do many things with MapBusinessOnline's data filter mapping tools. For example, you can:
Restrict a map to a specific geographic area. Location filtering is one of the most basic ways to create more useful maps. With MapBusinessOnline, you can look closely at a state, county, city, zip code or neighborhood to see who lives there and where your competitors are located, among other things. This is useful for assigning sales territories, route mapping or site selection when growing your business.
Get precise with demographic data. Perhaps you want to focus on a highly specific demographic — say, college-educated women between the ages of 30 and 45. MapBusinessOnline uses current U.S. Census data to create demographic maps that users can filter according to multiple factors. Instantly see where your desired customer base lives and use that information to create targeted marketing initiatives that speak to it directly.
Compare specific factors between regions. Data filter mapping also allows users to compare and contrast different geographic areas. With it, you can see where your sales team is exceeding expectations and where it is underperforming. If you're planning on expanding your business, data filtering can show you how different regions compare, for example, in land value, sales potential, competitor penetration and more, so you can look specifically at these individual factors and make an informed decision.
Data filtering map software like MapBusinessOnline helps you make sense of big data and leverage it to make smarter, more strategic choices. Whether you're planning for the future or trying to refine your current operations, MapBusinessOnline is a critical ally for marketing, sales, administration and more.
MapBusinessOnline's data filter visualization capability is just one of the many useful tools it offers businesses in a variety of industries. Explore its full functionality online or contact a representative to learn more.
See MapBusinessOnline in action by downloading a free 1-month trial today.
Learn How Our Customers are Succeeding with MapBusinessOnline

"MapBusinessOnline has played a major role in helping us to expand. It has helped us successfully map out our territories so that we know where we are and where we can be. With a clear picture of where we are, it has helped make it easier to locate available territory for our new Franchisees. MapBusinessOnline has even helped us keep our guarantee and carry out its promise for a five mile protection radius for each Franchisee. MapBusinessOnline has not only given us a map of where we are now, but it has also given us a map for our future."
Sine Schirmer
Franchise Support Department Head
The Tutoring Center Franchise Corp
"We've tried the REST now we are using the BEST. After searching and trying other mapping programs for our delivery operations team and finding that we just couldn't get all the features that we required, we finally found MapBusinessOnline. Not only did it have all the features we needed including Longitude/Latitude and optimizing delivery routes, but it provided us tons of other bells and whistles. MBO proved to be a superb tool for our operations team to create routes and territories with the click of a few buttons while also allowing our reporting team to make beautiful maps that help our executive team visualize the story the data was telling. We are using this for the 2nd year in a row and will be renewing when it is time again. We pride ourselves at offering cutting edge applications to our millions of readers and subscribers worldwide and love that MBO helps us stay ahead of the technology curve by continuing to update their product and features. The release of MBO for the Desktop was a great addition and only helps make using the product even easier. To the staff at MBO — Keep up the great work!"
Dow Jones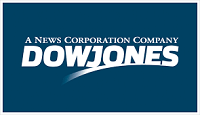 "This software has been tremendously helpful in mapping out my company's sales territories map. I have researched many other products, but no one came close to the ease of use of data customization options MapBusinessOnline provides. Also, their maps are extremely accurate and pleasing to the eye. Sales projections and territory expansions can be easily mapped out with this software. Most importantly, they provide free training and a vast number of video guides that have been extremely helpful. It is apparent that this company cares about their product and their customers. Really happy with it."
KC Cooley
Credit Manager
Crediauto Financial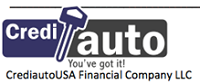 Popular MapBusinessOnline features