Filtering a Data Map
to Visualize and Filter Your Business Data! – Take a FREE 1-month Trial
As businesses become more diligent about collecting, storing and accessing information, there is a growing need for advanced tools that allow them to sort, filter and arrange this data in a useable way. Ultimately, the problem of too much information is just as damaging as not enough — to make informed decisions, you must be able to drill down on the stats that matter most.
Map Business Online is a powerful business mapping platform with advanced data filter visualization capabilities. With it, you can take information that would otherwise be overwhelming — including historical sales data and demographics — and refine it to be more usable and insightful. Smart businesses in a wide range of industries all use Map Business Online for strategic planning, sales territory mapping, market analysis and more.
How to Use Data Filter Mapping
Users can do many things with Map Business Online's data filter mapping tools. For example, you can:
Restrict a map to a specific geographic area. Location filtering is one of the most basic ways to create more useful maps. With Map Business Online, you can look closely at a state, county, city, zip code or neighborhood to see who lives there and where your competitors are located, among other things. This is useful for assigning sales territories, route mapping or site selection when growing your business.
Get precise with demographic data. Perhaps you want to focus on a highly specific demographic — say, college-educated women between the ages of 30 and 45. Map Business Online uses current U.S. Census data to create demographic maps that users can filter according to multiple factors. Instantly see where your desired customer base lives and use that information to create targeted marketing initiatives that speak to it directly.
Compare specific factors between regions. Data filter mapping also allows users to compare and contrast different geographic areas. With it, you can see where your sales team is exceeding expectations and where it is underperforming. If you're planning on expanding your business, data filtering can show you how different regions compare, for example, in land value, sales potential, competitor penetration and more, so you can look specifically at these individual factors and make an informed decision.
Data filtering map software like Map Business Online helps you make sense of big data and leverage it to make smarter, more strategic choices. Whether you're planning for the future or trying to refine your current operations, Map Business Online is a critical ally for marketing, sales, administration and more.
Map Business Online's data filter visualization capability is just one of the many useful tools it offers businesses in a variety of industries. Explore its full functionality online or contact a representative to learn more.
See Map Business Online in action by downloading a free 1-month trial today.
Learn How Our Customers are Succeeding with Map Business Online
MVP Sports Clubs is a sports and health facility management and development company with opera¬tions in Central Florida and West Michigan. MVP uses Map Business Online to construct demographic map profiles of a radius surrounding each of their many sports clubs. Such market analysis helps MBO users develop a better understanding of their business which makes strategic planning more effective.
"MBO users develop a better understanding of their business which makes strategic planning more effective."
Mark Hope
Business Manager
MVP Sports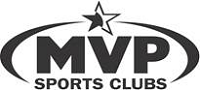 "I just might possibly be in love with this service! This is the perfect program for my business."
Deborah Sterns
"We use MBO for event planning at cities all across the USA. It's easy and fast. It blows away the other applications we tried."
Kristine Gates
Strategic Accounts Sales Manager
Extend Health
Popular Map Business Online features