Expansion Planning Using Heat Maps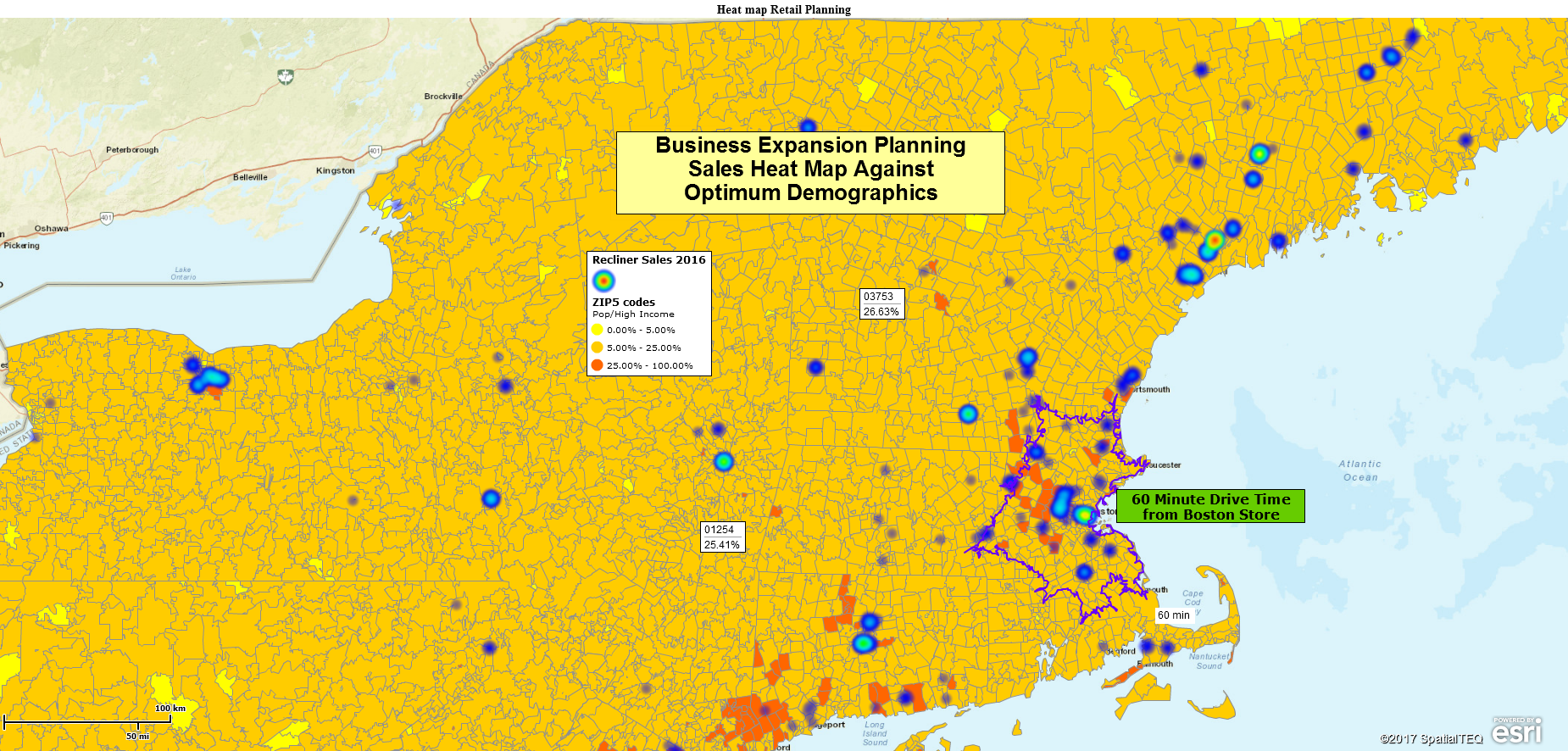 Problem: Need to Transform New Product Success into New Market Opportunities
ABC Furniture manufacturing manufactures and distributes furniture through show rooms across the Eastern USA. The ABC reclining chair profits have proved to be significant and the company is interested in developing the market further. The best way to accomplish this is to either build showrooms or partner with showrooms in underserved areas.
Solution: Visualize Sales with MBO Heat Map - Find ZIP Codes for Growth
ABC uses MapBusinessOnline to graphically display where sales most often occur, and by omission, where they do not occur at all. The MBO ZIP code layer is turned on and color coded to reflect ZIP codes with the highest Median Income per Population, a ratio calculation. These rust red colored ZIP codes should be the best target areas for growth.
Next, a dataset of 2016 recliner sales by outlet address is imported into MBO and turned into a Heat Map layer. The brighter blue hot spots reflect areas of intense sales, the cooler darker spots show less sales, and again by omission, reflect areas with no sales that are under consideration for better representation.
How to Create a Retail Sales Heat Map
Make sure your data records have at least two columns. One column for location and a second column with numeric data describing your subject – in this case, sales of recliners
Import your location or address based dataset into MapBusinessOnline
Click the Heat Map Button on the Master Toolbar
Select your target data set and make sure the numeric data column is selected
Choose an appropriate color scheme and an intensity setting
Process your heat map
To display the heat map against a demographic scheme:
Turn on the ZIP code layer
In Map & Data, hover over the ZIP code layer and click the Edit Gear. Choose Manage Calculated Data Columns. Add a Data Column, name it, and pick the operation parameters – Overall Population/High Med Income
Use the Color Code Map button, accessing your Calculated Data option (from 2) and color code ZIP codes to best reflect your target market
Your best ZIP codes for new showrooms supporting new sales opportunities will be ZIP codes with optimum demographics and no sales activity, and nearby ZIP codes with optimum demographics close to areas with maximum sales activity, perhaps within a specific drive time distance of existing stores – for example an hour's drive away.
Here's a video describing the Heat Map Retail Planning Process outlined above.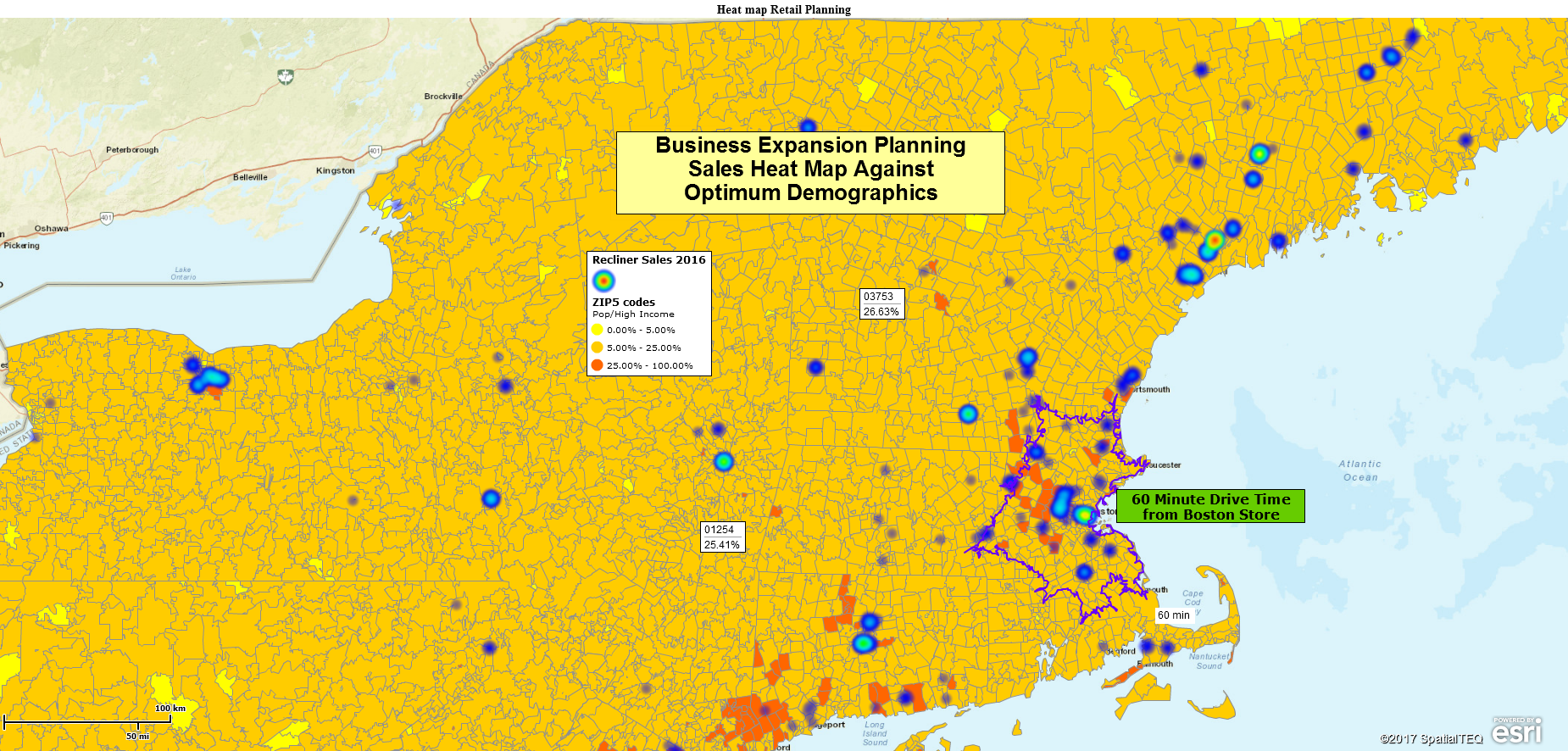 Learn How Our Customers are Succeeding with MapBusinessOnline
A leading provider of automated storage and retrieval systems, Kardex Remstar has a multi-layered distribution network in North America. Mapping regional sales territories and sales districts using ZIP codes and states. Kardex Remstar tapped into MBO territory creation services to make the process quick and easy. Detailed ZIP code tables were converted by MapBusinessOnline into multiple maps describing their distribution network, sales coverage by customer segment, and product maps.
"The product is phenomenal and the support even better."
Sales Manager
Kardex

This leading North American reseller of hardware and software supports millions of businesses worldwide. We get regular calls from SHI representatives who need to offer a MapPoint replacement or to simply provide business mapping software for a corporate or government account. SHI customers include users of annual subscriptions for the USA and Canada as well as collaborative Team Editing subscriptions for corporate accounts.
Software House International (SHI)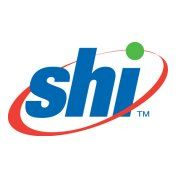 "We use MapBusinessOnline to prepare for sales meetings. The program's territory mapping enables color-coded sales territories by zip-code helping to define sales responsibilities and keeping our focus on selling."
Christie Shedd
Operations Manager
AFTCO Bluewater
Popular MapBusinessOnline features