MapBusinessOnline – Google Maps Engine Alternative
to Try MBO – Your perfect Google Maps Engine (GME) Replacement – Take a FREE 1-month Trial
While it's been an amazing ride having the benefits of Google Maps Engine (GME) available for your business and personal use at minimal fees, it's time to move on. Google has notified users that support for this product will end in January 2016. Google Earth API support will end in December of 2015. MapBusinessOnline.com (MBO) may be a suitable substitute for your Google Engine mapping requirements. MapBusinessOnline.com, a web-based/Cloud business mapping service since 2010 has a growing user-base. MBO was developed by the same team that originally created Esri's BusinessMAP – a desktop mapping alternative to MapPoint for more than a decade.
MapBusinessOnline provides a complete set of business mapping features offering many of Google Maps Engine's business mapping features:
| | | |
| --- | --- | --- |
| Import 250,000 records per map from CSV, XLS, text files | | ** |
| Access and export Census demographic data | | |
| Heat Map numeric data symbolization | | |
| Create territories by zip, state & more | | &nbsp |
| Includes 5 & 3 digit zips, counties, state, Census tracts & more | | |
| Display periodic sales results by region or territory | | |
| Conduct drive time analysis | | |
| Print large format maps | | |
| Market Analysis - Compare multiple datasets | | |
| Unsurpassed technical support for new users | | |
| Easily color code biz data | | |
| Create optimized multi-stop routes on the map | | |
| Up-to-date base maps included | | |
| Link to websites and images from your business map | | |
| Add draw objects to and manually drop points on the map | | |
| Extract map images for use in slide shows presentations | | |
| Data import API | | |
| Share or embed interactive web maps | | |
| Supports address geocoding in the USA, Canada and the UK | | |
| | | |
| | | |
| Route creation and data management API | * | |
| Import records from SHP, TAB, or Raster imagery | * | |
*Feature scheduled for release soon
**Difficult to decipher
No other Web-based business mapping service provides this level of functionality at such affordable prices. Our territory mapping tools are the second to none. Sign up for our 1-Month FREE trial today!
Get Started With MapBusinessOnline Risk-Free
Register online for 1-month FREE trial today!
See MapBusinessOnline in Action
Request a demo
Learn How Our Customers are Succeeding with MapBusinessOnline
One of many international companies left hanging by Microsoft's cancelation of MapPoint and turning to MapBusinessOnline for a MapPoint replacement. Multiple departments across the enterprise utilize business mapping for a variety of applications including claims management analysis, insurance related operational planning, and market analysis. An extremely detailed procurement and security review lead to a contract for MapBusinessOnline services. Corporate accounts use MBO for sales territory mapping, collaborative Team editing, and communicating with maps.
Top Ten Property & Casualty Insurer
"MapBusinessOnline helps me identify our most promising markets and define exactly those contacts I'm going to market to. It's the best product I've found that lets me 'visualize' my data."
Tom Jans
Director of Marketing
Swing Surgeon Golf Management
This leading North American reseller of hardware and software supports millions of businesses worldwide. We get regular calls from SHI representatives who need to offer a MapPoint replacement or to simply provide business mapping software for a corporate or government account. SHI customers include users of annual subscriptions for the USA and Canada as well as collaborative Team Editing subscriptions for corporate accounts.
Software House International (SHI)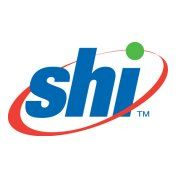 Popular MapBusinessOnline features