Map Business Online – Google Maps Engine Alternative
to Try MBO – Your perfect Google Maps Engine (GME) Replacement – Take a FREE 1-month Trial
While it's been an amazing ride having the benefits of Google Maps Engine (GME) available for your business and personal use at minimal fees, it's time to move on. Google has notified users that support for this product will end in January 2016. Google Earth API support will end in December of 2015. MapBusinessOnline.com (MBO) may be a suitable substitute for your Google Engine mapping requirements. MapBusinessOnline.com, a web-based/Cloud business mapping service since 2010 has a growing user-base. MBO was developed by the same team that originally created Esri's BusinessMAP – a desktop mapping alternative to MapPoint for more than a decade.
Map Business Online provides a complete set of business mapping features offering many of Google Maps Engine's business mapping features:
| | | |
| --- | --- | --- |
| Import 250,000 records per map from CSV, XLS, text files | | ** |
| Access and export Census demographic data | | |
| Heat Map numeric data symbolization | | |
| Create territories by zip, state & more | | &nbsp |
| Includes 5 & 3 digit zips, counties, state, Census tracts & more | | |
| Display periodic sales results by region or territory | | |
| Conduct drive time analysis | | |
| Print large format maps | | |
| Market Analysis - Compare multiple datasets | | |
| Unsurpassed technical support for new users | | |
| Easily color code biz data | | |
| Create optimized multi-stop routes on the map | | |
| Up-to-date base maps included | | |
| Link to websites and images from your business map | | |
| Add draw objects to and manually drop points on the map | | |
| Extract map images for use in slide shows presentations | | |
| Data import API | | |
| Share or embed interactive web maps | | |
| Supports address geocoding in the USA, Canada and the UK | | |
| | | |
| | | |
| Route creation and data management API | * | |
| Import records from SHP, TAB, or Raster imagery | * | |
*Feature scheduled for release soon
**Difficult to decipher
No other Web-based business mapping service provides this level of functionality at such affordable prices. Our territory mapping tools are the second to none. Sign up for our 1-Month FREE trial today!
Get Started With Map Business Online Risk-Free
Register online for 1-month FREE trial today!
See Map Business Online in Action
Learn How Our Customers are Succeeding with Map Business Online
"I just might possibly be in love with this service! This is the perfect program for my business."
Deborah Sterns

"I have been using MapBusinessOnline for about 8 months and couldn't be happier with the services it provides. I have employees and myself who map around 250 routes monthly for our sales team. The interface is easy-to-use and the abilities are exactly what I need. My sales team finds the maps and step by step routes easy to follow and accurate. My store lists change every quarter and the uploading system allows me to quickly upload a new list and categorize the account by priority using colors and shapes. I have also used the heat mapping capabilities and found those easy to customize and quick to use. As with any advanced software, this does take a week or two to learn the more complex features, but it is well worth the time invested. This is the software I would have designed if I was to create one myself. Great job!!!"
Bill Hanavan
Director of Operations
Strategic Retail Solutions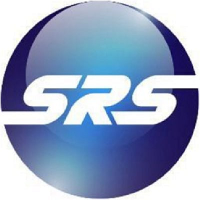 MVP Sports Clubs is a sports and health facility management and development company with opera¬tions in Central Florida and West Michigan. MVP uses Map Business Online to construct demographic map profiles of a radius surrounding each of their many sports clubs. Such market analysis helps MBO users develop a better understanding of their business which makes strategic planning more effective.
"MBO users develop a better understanding of their business which makes strategic planning more effective."
Mark Hope
Business Manager
MVP Sports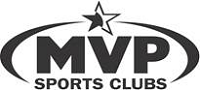 Popular Map Business Online features