Create Fast & Captivating Heat Maps
More options and flexibility than offered by other tools
to Build Your First Business Heat Map – Take a FREE 1-month Trial
A heat map is a map-based visualization of numeric data that highlights the relative intensity of the selected data through color shadings. Heat maps are like weather maps, they provide an instant visualization of risk, opportunity, and stagnation for the map viewer. Map Business Online makes it easy to create heat maps online from both imported point data or as colored data themes applied to ZIP codes, counties, states, Census Tracts and other geographies.
Point-based Business Heat Maps are applied to a variety of industries:
Sales Organizations use heat maps to show increasing or decreasing intensities in location data. Sales activity can be reflected by heat mapping. Sales managers can easily share information about where sales are occurring; where business is growing or declining by displaying the data as a heat map.
Law Enforcement agency heat maps access crime statistics for presentation as a heat map. Law enforcement maps often show statistical crime data in the form of a heat map intensities to define where illegal activity is concentrated. Heat maps transform relatively boring numeric data into colorful maps inspiring audiences into action.
Healthcare Analysts portray disease epidemics as heat maps. These medical maps are used to track the progress of an outbreak and the effectiveness of mitigation efforts. Medical heat maps provide instant visualizations of areas at the highest risk of disease spread.
With Map Business Online, Heat Maps are created from user data. Imported spreadsheets will contain separate columns for address information, and a specific column for heat mapping in Excel or other spreadsheet file formats. The MBO Heat Map button lets you choose your data and heat map column, as well as color intensity and shade.
| | | | | |
| --- | --- | --- | --- | --- |
| 101 School St | Morganton | IL | 47301 | $24,989 |
| 56 Bourbon St | Borlynn | OH | 34789 | $55,300 |
Another type of heat mapping is color shading (color coding) geographic districts like ZIP codes or counties. In Map Business Online imported point data or demographic data can be used to color code administrative districts. Color gradations for geographic districts can be based on imported address-based data or demographic data within heat mapping software.
Heat Mapping by geographic area (color shading) has many business applications:
New Retail Store Location Planning - Retail market analysts often color shade a list of ZIP codes by Census Bureau population statistics. More populated areas or areas with higher income levels can be color shaded with deeper shades. The most cost-effective construction locations can then be overlaid.
Insurance Underwriters import claims data by address and compile ZIP code heat maps based on risk assessments. Higher risk ZIP codes can be color coded in progressively brighter colors.
Real Estate Developers use heat color coded heat maps to delineate address-based housing assets by value against a background of Census tract or ZIP code neighborhoods color coded by income levels. For good or for bad, house flipping plans are generally designed around these heat map views of both point data and administrative district geographies.
See Map Business Online in Action
Request a demo
Learn How Our Customers are Succeeding with Map Business Online
"MapBusinessOnline.com has been an amazing tool for our company. It helps us to be more effective and efficient in our processes. It also provides a necessary tool for clear, concise communications with our team through visualization and supporting data."
Kim Scroggins
Map Coordinator
Leisure Pools
MVP Sports Clubs is a sports and health facility management and development company with opera¬tions in Central Florida and West Michigan. MVP uses Map Business Online to construct demographic map profiles of a radius surrounding each of their many sports clubs. Such market analysis helps MBO users develop a better understanding of their business which makes strategic planning more effective.
"MBO users develop a better understanding of their business which makes strategic planning more effective."
Mark Hope
Business Manager
MVP Sports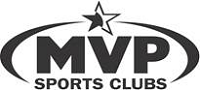 "I have had the pleasure of using MapBusinessOnline for the past 5 years and it is an excellent and affordable tool for my clients. I am a franchise consultant, and many of my clients are just starting to get into franchising. The first main question many of them have is they don't know the demographics around their current location, so they don't know how to create territories for their franchisees. I am able to easily utilize MapBusinessOnline to draw a prototype territory around their existing location, do a deep dive into the many different demographics that MapBusinessOnline offers, and help the client determine the basics of their new territories, including mileage, population, household count, purchasing habits and age distributions. This tool has been so helpful that many of our clients obtain their own accounts as they begin to sell franchises and grow their business. Thank you, MapBusinessOnline, for providing such a helpful tool that is affordable and easy to use!"
Colette Bell
Director of Business Development
SMB Franchise Advisors
Popular Map Business Online features