Create Fast & Captivating Heat Maps
More options and flexibility than offered by other tools
to Build Your First Business Heat Map – Take a FREE 1-month Trial
A heat map is a map-based visualization of numeric data that highlights the relative intensity of the selected data through color shadings. Heat maps are like weather maps, they provide an instant visualization of risk, opportunity, and stagnation for the map viewer. MapBusinessOnline makes it easy to create heat maps online from both imported point data or as colored data themes applied to ZIP codes, counties, states, Census Tracts and other geographies.
Point-based Business Heat Maps are applied to a variety of industries:
Sales Organizations use heat maps to show increasing or decreasing intensities in location data. Sales activity can be reflected by heat mapping. Sales managers can easily share information about where sales are occurring; where business is growing or declining by displaying the data as a heat map.
Law Enforcement agency heat maps access crime statistics for presentation as a heat map. Law enforcement maps often show statistical crime data in the form of a heat map intensities to define where illegal activity is concentrated. Heat maps transform relatively boring numeric data into colorful maps inspiring audiences into action.
Healthcare Analysts portray disease epidemics as heat maps. These medical maps are used to track the progress of an outbreak and the effectiveness of mitigation efforts. Medical heat maps provide instant visualizations of areas at the highest risk of disease spread.
With MapBusinessOnline, Heat Maps are created from user data. Imported spreadsheets will contain separate columns for address information, and a specific column for heat mapping in Excel or other spreadsheet file formats. The MBO Heat Map button lets you choose your data and heat map column, as well as color intensity and shade.
| | | | | |
| --- | --- | --- | --- | --- |
| 101 School St | Morganton | IL | 47301 | $24,989 |
| 56 Bourbon St | Borlynn | OH | 34789 | $55,300 |
Another type of heat mapping is color shading (color coding) geographic districts like ZIP codes or counties. In MapBusinessOnline imported point data or demographic data can be used to color code administrative districts. Color gradations for geographic districts can be based on imported address-based data or demographic data within heat mapping software.
Heat Mapping by geographic area (color shading) has many business applications:
New Retail Store Location Planning - Retail market analysts often color shade a list of ZIP codes by Census Bureau population statistics. More populated areas or areas with higher income levels can be color shaded with deeper shades. The most cost-effective construction locations can then be overlaid.
Insurance Underwriters import claims data by address and compile ZIP code heat maps based on risk assessments. Higher risk ZIP codes can be color coded in progressively brighter colors.
Real Estate Developers use heat color coded heat maps to delineate address-based housing assets by value against a background of Census tract or ZIP code neighborhoods color coded by income levels. For good or for bad, house flipping plans are generally designed around these heat map views of both point data and administrative district geographies.
See MapBusinessOnline in Action
Request a demo
Learn How Our Customers are Succeeding with MapBusinessOnline
Prison Fellowship — Prison Fellowship® trains and inspires churches and communities-inside and outside of prison-to support the restoration of those affected by incarceration. PFM uses MapBusinessOnline Team Edition to create a variety of maps that track the placement of constituents and describe the demographic background of placement areas for further study and understanding.
"We love MBO, especially the ability to share maps with non-license holders for viewing!"
Business Manager
Prison Fellowship


"I have been using MapBusinessOnline for about 8 months and couldn't be happier with the services it provides. I have employees and myself who map around 250 routes monthly for our sales team. The interface is easy-to-use and the abilities are exactly what I need. My sales team finds the maps and step by step routes easy to follow and accurate. My store lists change every quarter and the uploading system allows me to quickly upload a new list and categorize the account by priority using colors and shapes. I have also used the heat mapping capabilities and found those easy to customize and quick to use. As with any advanced software, this does take a week or two to learn the more complex features, but it is well worth the time invested. This is the software I would have designed if I was to create one myself. Great job!!!"
Bill Hanavan
Director of Operations
Strategic Retail Solutions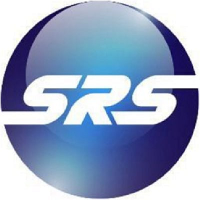 "MapBusinessOnline has helped my organization visualize our territories in very little time. I created maps that allowed us to see where we are doing well and where we may be struggling. Getting this information has helped us capitalize on our opportunities and build our brand throughout the country."
Elwin Warsh
Strategic Sales Analyst
The Honest Kitchen
Popular MapBusinessOnline features