Interactive Mapping Software
Easily Share Critical Information with Your Team
to Start Creating Interactive Business Web Maps – Take a FREE 1-month Trial
While old-fashioned wall maps can be effective business planning tools, they are not known for their flexibility. And a typical desktop mapping software is designed for one user at a time. When you create an interactive web map with user-friendly software from MapBusinessOnline, you get the benefit of up-to-date mapping data that can be easily manipulated and shared among your critical business associates and teams. Interactive web maps drive efficient business communication.
Easily Import Your Business Data
The beauty of creating interactive maps is that you can quickly import real-time business data from your Excel spreadsheets and immediately realize and share the benefit of geographic visualizations. You'll have the flexibility to map business data from multiple sources by street address, city name, or longitude and latitude. You can also create an interactive local zip code map or an interactive US map, depending on your area of interest. MapBusinessOnline offers the capability to plot as many as 250,000 locations at one time. Valuable business data that can be accessed by your associates via interactive maps includes:
Geographic location of prospects and competitors throughout a sales territory or region
Location of current customer base for more efficient sales territory development
Significant demographic trends such as population or income increases, or decreases within a target area
Ability to pinpoint and display your business's critical resource locations
Opportunity to display and segment business revenue by categories such as product, customer type, products ordered vs. products shipped, etc.
Interactive Maps Offer Many Important Business Benefits
Using MapBusinessOnline software to create an interactive Web map allows you to quickly identify and react to trends and possible risks that can have an immediate impact on your business. For instance, if you're a sales manager, you can use our mapping tool to analyze whether a competitor is posing a challenge within a given territory and determine if a redeployment of resources is necessary to eliminate the threat. You can also increase the efficiency of your salespeople by optimizing multi-stop route planning, enabling them to visit more prospects and customers while driving down fuel costs.
By making interactive maps a part of your business planning function, you can:
Improve customer service response rates
Increase sales revenues and productivity within a given territory
Identify where competitors are taking market share
Make the most out of limited sales and marketing resources
Increase profitability by improving efficiencies and reducing operating costs
Create an Interactive Map You Can Share With Other Members of Your Team
Unlike wall maps, our web-based interactive maps can be easily shared with colleagues in another territory or state, or even across the country. This makes our software a valuable tool for use in collaborative decision-making environments. Map files can also be embedded in PowerPoint presentations to add powerful visual impacts to strategic sales plans. The PDF export feature also allows you to print full-color, large format maps if preferred.
We're America's Fastest-Growing Business Mapping Software Solution
MapBusinessOnline is a leader in the development of interactive business mapping software, and we continue to experience rapid growth today as we expand the products functionality based on customer requests. Our customers know they can count on us to deliver cost-effective software featuring data compiled by the world's foremost GIS experts. We back our products with world-class technical support every step of the way. Other key MapBusinessOnline benefits include:
Outstanding USA mapping software solutions since 1996
The best sales territory management tools in its class
Most user-friendly interface of any mapping software product
Lowest price of any comparable mapping software solution
Ability to create customized maps by incorporating multiple feature requests
Personalized one-on-one technical support provided by well-trained professionals
No-obligation 1-month trial
Get Started With a Risk-FREE Trial
Discover how easy it can be to create an interactive map by taking advantage of our FREE 1-month trial. It's the perfect way to experience the many benefits our mapping software can provide to your business!
Learn How Our Customers are Succeeding with MapBusinessOnline

"This software has been tremendously helpful in mapping out my company's sales territories map. I have researched many other products, but no one came close to the ease of use of data customization options MapBusinessOnline provides. Also, their maps are extremely accurate and pleasing to the eye. Sales projections and territory expansions can be easily mapped out with this software. Most importantly, they provide free training and a vast number of video guides that have been extremely helpful. It is apparent that this company cares about their product and their customers. Really happy with it."
KC Cooley
Credit Manager
Crediauto Financial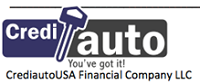 "I just might possibly be in love with this service! This is the perfect program for my business."
Deborah Sterns
"I wanted to thank my customer service rep Jason for always going above and beyond every time I call for answers...AND THIS IS WHILE I AM USING A TRIAL VERSION!!! With this kind of service, why would you ever use another software company?"
David imports his USA-wide network of restaurant service suppliers and uses the map to visualize his contacts for instant access.
"Every time I use MapBusinessOnline…and I always get what I need."
David Ziviello
Sales
RositoBisani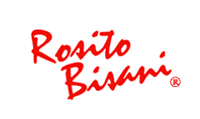 Popular MapBusinessOnline features