Mapping Software Integration Options
Map Business Online is designed to work with a wide range of enterprise applications, letting you import your existing business intelligence and put it in the spatial context you need to make informed, strategic decisions. In doing so, Map Business Online helps with a variety of tasks, including:
Sales territory mapping
Market analysis
Route optimization
Strategic planning
Franchise marketing
Site selection
The key to Map Business Online's ability to do all the above is its smart use of data. With Map Business Online, you can view your data alongside current census records and industry-specific insights from third-party firms such as RealDatasets. With this context, Map Business Online expands and augments the capabilities of enterprise applications such as Salesforce and Act!, among others.
Business Mapping Using Act!
Map Business Online integrates seamlessly with Act! CRM software. Importing customer data sets is fast and straightforward — select the records you want to import within Act!, open Map Business Online and the process is automatic.
Some things you can do with Act! data maps include:
View your customer contact information in a geographic format that helps you draw up smarter sales territories
Use color-coding, drive time polygons, concentric circles and other visual tools to analyze your sales history and customer base
Look at specific demographic factors within a sales territory to identify underserved areas and other opportunities
Salesforce Map Integration
Salesforce is one of the most popular CRMs on the market today, particularly among small businesses. While it is a convenient platform for managing and storing sales records, it lacks the enhanced analytic capabilities of business mapping software like Map Business Online.
With Map Business Online, you can take your existing Salesforce data and plot it on a map. This has many potential benefits and applications — namely, the ability to spot patterns and trends as they emerge over time, helping you make smarter decisions and identify potentially lucrative opportunities when they arise.
Map Business Online is now available on the Salesforce AppExchange, making it easier than ever to share data between the two platforms. Alternately, users have the option of exporting their data to an Excel spreadsheet and importing it into Map Business Online from there.
Importing Sales Data From QuickBooks
Map Business Online also works with Intuit QuickBooks Online accounting software. Download Map Business Online from the Intuit app center or work directly with Excel data sets. However your accounting software is configured, you'll find it's easy to import a large volume of customer, vendor or sales records.
Map Business Online allows you to analyze QuickBooks sales data against U.S. Census demographics and other information. Print out and export large-scale maps that show your transaction history in different regions over time, or collaborate remotely on custom maps via the cloud.
API's and SDK's
See Map Business Online Help documentation to learn about the available API's and SDK's that can help your software experts access critical elements of Map Business Online for the automation of business processes.
Download Map Business Online to Learn More
The list of enterprise applications Map Business Online supports is continually expanding. Start a free 1-month trial of the most recent software update and see for yourself how easy it is to work with data from the platform of your choice. Contact Map Business Online directly to learn more.
See Map Business Online in Action
Request a demo
Learn How Our Customers are Succeeding with Map Business Online
"We've tried the REST now we are using the BEST. After searching and trying other mapping programs for our delivery operations team and finding that we just couldn't get all the features that we required, we finally found Map Business Online. Not only did it have all the features we needed including Longitude/Latitude and optimizing delivery routes, but it provided us tons of other bells and whistles. MBO proved to be a superb tool for our operations team to create routes and territories with the click of a few buttons while also allowing our reporting team to make beautiful maps that help our executive team visualize the story the data was telling. We are using this for the 2nd year in a row and will be renewing when it is time again. We pride ourselves at offering cutting edge applications to our millions of readers and subscribers worldwide and love that MBO helps us stay ahead of the technology curve by continuing to update their product and features. The release of MBO for the Desktop was a great addition and only helps make using the product even easier. To the staff at MBO — Keep up the great work!"
Dow Jones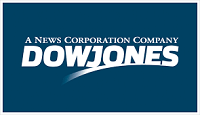 "This software has been tremendously helpful in mapping out my company's sales territories map. I have researched many other products, but no one came close to the ease of use of data customization options MapBusinessOnline provides. Also, their maps are extremely accurate and pleasing to the eye. Sales projections and territory expansions can be easily mapped out with this software. Most importantly, they provide free training and a vast number of video guides that have been extremely helpful. It is apparent that this company cares about their product and their customers. Really happy with it."
KC Cooley
Credit Manager
Crediauto Financial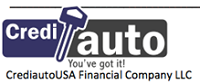 "I had an excellent experience with Map Business Online because my company works in the agriculture industry and makes maps showing where our fields are and these maps need to be viewed and shared in a database. Your product seemed to fit our needs. Overall good support, ease of use, and quality of maps created!"
Seneca Foods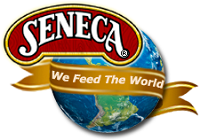 Popular Map Business Online features