Mapping Software Integration Options
Map Business Online is designed to work with a wide range of enterprise applications, letting you import your existing business intelligence and put it in the spatial context you need to make informed, strategic decisions. In doing so, Map Business Online helps with a variety of tasks, including:
Sales territory mapping
Market analysis
Route optimization
Strategic planning
Franchise marketing
Site selection
The key to Map Business Online's ability to do all the above is its smart use of data. With Map Business Online, you can view your data alongside current census records and industry-specific insights from third-party firms such as RealDatasets. With this context, Map Business Online expands and augments the capabilities of enterprise applications such as Salesforce and Act!, among others.
Business Mapping Using Act!
Map Business Online integrates seamlessly with Act! CRM software. Importing customer data sets is fast and straightforward — select the records you want to import within Act!, open Map Business Online and the process is automatic.
Some things you can do with Act! data maps include:
View your customer contact information in a geographic format that helps you draw up smarter sales territories
Use color-coding, drive time polygons, concentric circles and other visual tools to analyze your sales history and customer base
Look at specific demographic factors within a sales territory to identify underserved areas and other opportunities
Salesforce Map Integration
Salesforce is one of the most popular CRMs on the market today, particularly among small businesses. While it is a convenient platform for managing and storing sales records, it lacks the enhanced analytic capabilities of business mapping software like Map Business Online.
With Map Business Online, you can take your existing Salesforce data and plot it on a map. This has many potential benefits and applications — namely, the ability to spot patterns and trends as they emerge over time, helping you make smarter decisions and identify potentially lucrative opportunities when they arise.
Map Business Online is now available on the Salesforce AppExchange, making it easier than ever to share data between the two platforms. Alternately, users have the option of exporting their data to an Excel spreadsheet and importing it into Map Business Online from there.
Importing Sales Data From QuickBooks
Map Business Online also works with Intuit QuickBooks Online accounting software. Download Map Business Online from the Intuit app center or work directly with Excel data sets. However your accounting software is configured, you'll find it's easy to import a large volume of customer, vendor or sales records.
Map Business Online allows you to analyze QuickBooks sales data against U.S. Census demographics and other information. Print out and export large-scale maps that show your transaction history in different regions over time, or collaborate remotely on custom maps via the cloud.
API's and SDK's
See Map Business Online Help documentation to learn about the available API's and SDK's that can help your software experts access critical elements of Map Business Online for the automation of business processes.
Download Map Business Online to Learn More
The list of enterprise applications Map Business Online supports is continually expanding. Start a free 1-month trial of the most recent software update and see for yourself how easy it is to work with data from the platform of your choice. Contact Map Business Online directly to learn more.
See Map Business Online in Action
Learn How Our Customers are Succeeding with Map Business Online
"You guys are awesome! I used the Map Business Online trial to get promoted to a sales position within my company. I showed them how I would work my territory with great MBO printed maps that showed projected sales dollars by account locations. I got the Job!"
Jeff Krieger
Territory Manager
Mizuno USA
Billy Taylor of Stop Hunger Now, one the world's great nonprofit organizations said:
"Thanks for the great product, I use it all the time in our non-profit."
Billy and his team use MBO to create regional lists from their organizational data. MBO is a great data segmentation tool supporting market analysis. Users can segment data geographically and append a variety of data layers to exported results.
Billy Taylor
Director
Stop Hunger Now

This leading North American reseller of hardware and software supports millions of businesses worldwide. We get regular calls from SHI representatives who need to offer a MapPoint replacement or to simply provide business mapping software for a corporate or government account. SHI customers include users of annual subscriptions for the USA and Canada as well as collaborative Team Editing subscriptions for corporate accounts.
Software House International (SHI)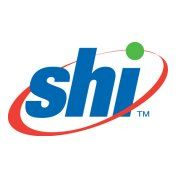 Popular Map Business Online features