Mapping Software for Mac Users
to Visualize Your Business on a Map – Take a FREE 1-month Trial
Are you a business owner, sales professional, dispatcher or online marketer who uses a Mac operating system? Are you having difficulty finding effective, user-friendly mapping software that is also Mac-compatible? Map Business Online has the solution! We offer affordable and user-friendly map programs for Mac users. In fact, Map Business Online is America's fastest-growing business software provider for Mac and Windows users alike!
Maps for Mac Users Help Visualize Critical Business Data
Using our software tool to plot critical business data on a map can maximize your data analysis capabilities. You'll be able to more clearly visualize areas of opportunity and more easily identify risks and threats that could impact your business's ability to grow. Our solution makes it easy to import relevant data from Microsoft® Excel, as well as a wide range of contact management accounting packages and CRM products. You'll be able to "see" essential business data in a whole new light!
Improve Sales Accountability with Map Programs for Mac Users
If you're a sales professional, effective territory management is crucial for maximizing productivity and improving sales accountability. Our mapping software for Mac users makes it easy to import sales rep and customer data by zip code, county or state. You can also import pre-assigned sales territories, making it easy to effectively direct your sales team towards company objectives and manage territory realignments that reflect business realities. Sales reps will have the capability to plan their routes more efficiently, so they can use less fuel and reduce unproductive downtime.
Maps for Macs to Target Zip Codes
If targeting specific zip codes makes sense for your business, our mapping software for Mac users is an absolute must. You'll be able to import business data by zip code for visual representation on a map, along with useful associated Census data such as households and populations. Create zip code maps for an entire state, a specific region or your local sales territory.
What Makes Ours the Best Mapping Software for Mac Users?
Map Business Online has access to the most up-to-date and accurate data compiled by the world's most prominent GIS experts. We bring 18 years of business mapping experience to the development of our mapping solutions, and we make every effort to incorporate feature requests from our customers. You also have the benefit of world-class technical support to maximize your user experience.
Register for Your FREE Mac Mapping Software Trial Today!
You can try our map programs for Mac users on a risk-free basis. Simply register to receive a 1 month trial; if you're not completely satisfied with our product, you are under no obligation to keep it. You have nothing to lose; get your FREE trial today!
See Map Business Online in Action
Learn How Our Customers are Succeeding with Map Business Online

"I have had the pleasure of using MapBusinessOnline for the past 5 years and it is an excellent and affordable tool for my clients. I am a franchise consultant, and many of my clients are just starting to get into franchising. The first main question many of them have is they don't know the demographics around their current location, so they don't know how to create territories for their franchisees. I am able to easily utilize MapBusinessOnline to draw a prototype territory around their existing location, do a deep dive into the many different demographics that MapBusinessOnline offers, and help the client determine the basics of their new territories, including mileage, population, household count, purchasing habits and age distributions. This tool has been so helpful that many of our clients obtain their own accounts as they begin to sell franchises and grow their business. Thank you, MapBusinessOnline, for providing such a helpful tool that is affordable and easy to use!"
Colette Bell
Director of Business Development
SMB Franchise Advisors
"We've tried the REST now we are using the BEST. After searching and trying other mapping programs for our delivery operations team and finding that we just couldn't get all the features that we required, we finally found Map Business Online. Not only did it have all the features we needed including Longitude/Latitude and optimizing delivery routes, but it provided us tons of other bells and whistles. MBO proved to be a superb tool for our operations team to create routes and territories with the click of a few buttons while also allowing our reporting team to make beautiful maps that help our executive team visualize the story the data was telling. We are using this for the 2nd year in a row and will be renewing when it is time again. We pride ourselves at offering cutting edge applications to our millions of readers and subscribers worldwide and love that MBO helps us stay ahead of the technology curve by continuing to update their product and features. The release of MBO for the Desktop was a great addition and only helps make using the product even easier. To the staff at MBO — Keep up the great work!"
Dow Jones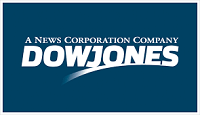 This leading national footwear brand manufacturer uses Map Business Online to conduct retail coverage assessments nationwide. They loved MBO's ability to provide both street level detail and USA wide high level views of points-of-sale. Importing location enabled address databases for symbolization and color shading is easy. New and planned stores can be added to the map market analysis as products are launched and mature.
"Importing location enabled address databases for symbolization and color shading is easy."
Todd Eichelberger
Sales Director
Adidas

Popular Map Business Online features