MapBusinessOnline – Your Maptive Alternative
Get More Value from Business Mapping
and Upgrade to a Better Business Mapping Solution – Take a FREE 1-month trial
On the surface, MapBusinessOnline and Maptive have a lot in common. Both are robust, full-featured tools for business and sales territory mapping. Both allow you to import sales data from your CRM and to create custom maps based on your business processes. Both Maptive and MapBusinessOnline place current demographic data in a visual format, so you can gain deeper insights about your potential customers.
Ultimately, the best mapping software for your business will depend on several factors, including your budget. Let's take a look at how MapBusinessOnline and Maptive compare:
Mapping tools: At the core of both MapBusinessOnline and Maptive is a suite of powerful mapping tools that allow you to manipulate data according to your requirements. With either platform, you can group and filter data, create heat maps and other visualizations, and redraw territories and boundaries. However, one distinction between the two programs is your ability to create and store customized maps. A basic single user license for Maptive offers storage for 40 maps, whereas the comparable MapBusinessOnline plan lets you work on up to 200 files at a time at less than a quarter of the price Maptive charges.
Demographic data: The ability to overlay demographic data is a feature available on only the best territory mapping software. The advantages of this are obvious — information about where your customers live, their age and income, and more can be incredibly useful in tailoring your services and developing effective marketing campaigns. MapBusinessOnline provides access to current U.S., UK and Canadian census data that is searchable by administrative districts, including ZIP and postal code. Maptive, on the other hand, offers a wider coverage area, but it draws its data primarily from Google's enterprise-level mapping technology.
Ease of use: Maptive and MapBusinessOnline are cloud-based technologies that are compatible with Windows and Mac platforms. Both can be accessed on-the-go, allowing for collaboration with team members spread out across geographic distances. Both are easy to use and train new staff on, simplifying implementation and reducing the disruption to your business during training. The main difference between the two is that MapBusinessOnline includes a world-class support system that puts one-on-one help from a trained professional just a phone call or email away.
Overall Value
Maptive and MapBusinessOnline are professional, enterprise-grade systems that offer many advantages over more simplistic mapping platforms. Either will deliver exceptional functionality, though when it comes to pricing, MapBusinessOnline is the clear value leader. A single user license for MapBusinessOnline starts at just $500.00/year. A comparable Maptive plan starts at $1,250 annually, and it includes fewer savable maps as well as restrictions on the number of plottable locations you can create.
Try out MapBusinessOnline for yourself with a free one-month subscription. Sign up today or contact a representative to learn more.
See MapBusinessOnline in Action
Request a demo
Learn How Our Customers are Succeeding with MapBusinessOnline
"We've tried the REST now we are using the BEST. After searching and trying other mapping programs for our delivery operations team and finding that we just couldn't get all the features that we required, we finally found MapBusinessOnline. Not only did it have all the features we needed including Longitude/Latitude and optimizing delivery routes, but it provided us tons of other bells and whistles. MBO proved to be a superb tool for our operations team to create routes and territories with the click of a few buttons while also allowing our reporting team to make beautiful maps that help our executive team visualize the story the data was telling. We are using this for the 2nd year in a row and will be renewing when it is time again. We pride ourselves at offering cutting edge applications to our millions of readers and subscribers worldwide and love that MBO helps us stay ahead of the technology curve by continuing to update their product and features. The release of MBO for the Desktop was a great addition and only helps make using the product even easier. To the staff at MBO — Keep up the great work!"
Dow Jones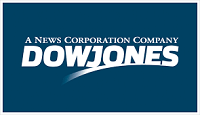 "I just wanted to say thank you for this amazing mapping tool! I've tried a number of sales territory map solutions and this is by far the best. I just (finally!) switched over from MapPoint and this is so much better, I wish I had switched sooner. Your videos and blog are also really helpful, though most things I have figured out on my own. It looks like I also have a lot more to discover as I explore the data visualization tools. Thanks again!"
Andrea Harrison
Business Analyst
Brainlab, Inc.
"We use MapBusinessOnline to prepare for sales meetings. The program's territory mapping enables color-coded sales territories by zip-code helping to define sales responsibilities and keeping our focus on selling."
Christie Shedd
Operations Manager
AFTCO Bluewater
Popular MapBusinessOnline features