Map Business Online – Your Maptive Alternative
Get More Value from Business Mapping
and Upgrade to a Better Business Mapping Solution – Take a FREE 1-month trial
On the surface, Map Business Online and Maptive have a lot in common. Both are robust, full-featured tools for business and sales territory mapping. Both allow you to import sales data from your CRM and to create custom maps based on your business processes. Both Maptive and Map Business Online place current demographic data in a visual format, so you can gain deeper insights about your potential customers.
Ultimately, the best mapping software for your business will depend on several factors, including your budget. Let's take a look at how Map Business Online and Maptive compare:
Mapping tools: At the core of both Map Business Online and Maptive is a suite of powerful mapping tools that allow you to manipulate data according to your requirements. With either platform, you can group and filter data, create heat maps and other visualizations, and redraw territories and boundaries. However, one distinction between the two programs is your ability to create and store customized maps. A basic single user license for Maptive offers storage for 40 maps, whereas the comparable Map Business Online plan lets you work on up to 200 files at a time at less than a quarter of the price Maptive charges.
Demographic data: The ability to overlay demographic data is a feature available on only the best territory mapping software. The advantages of this are obvious — information about where your customers live, their age and income, and more can be incredibly useful in tailoring your services and developing effective marketing campaigns. Map Business Online provides access to current U.S., UK and Canadian census data that is searchable by administrative districts, including ZIP and postal code. Maptive, on the other hand, offers a wider coverage area, but it draws its data primarily from Google's enterprise-level mapping technology.
Ease of use: Maptive and Map Business Online are cloud-based technologies that are compatible with Windows and Mac platforms. Both can be accessed on-the-go, allowing for collaboration with team members spread out across geographic distances. Both are easy to use and train new staff on, simplifying implementation and reducing the disruption to your business during training. The main difference between the two is that Map Business Online includes a world-class support system that puts one-on-one help from a trained professional just a phone call or email away.
Overall Value
Maptive and Map Business Online are professional, enterprise-grade systems that offer many advantages over more simplistic mapping platforms. Either will deliver exceptional functionality, though when it comes to pricing, Map Business Online is the clear value leader. A single user license for Map Business Online starts at just $500.00/year. A comparable Maptive plan starts at $1,250 annually, and it includes fewer savable maps as well as restrictions on the number of plottable locations you can create.
Try out Map Business Online for yourself with a free one-month subscription. Sign up today or contact a representative to learn more.
See Map Business Online in Action
Learn How Our Customers are Succeeding with Map Business Online

"Map Business Online has made it easy for DriSteem to locate and compare Rep territories. Every single person in our office has a map from Map Business Online at their desk and refers to it daily. We are thankful to be using Map Business Online for developing our business and outside sales representative team!

Thank you Map Business Online!"
Abby Rogers
Marketing Coordinator
DriSteem Corporation

This leading North American reseller of hardware and software supports millions of businesses worldwide. We get regular calls from SHI representatives who need to offer a MapPoint replacement or to simply provide business mapping software for a corporate or government account. SHI customers include users of annual subscriptions for the USA and Canada as well as collaborative Team Editing subscriptions for corporate accounts.
Software House International (SHI)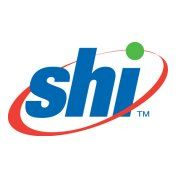 "I just might possibly be in love with this service! This is the perfect program for my business."
Deborah Sterns
Popular Map Business Online features