Sales Mapping for Pharma Reps
to Maximize Your Sales Team Performance! – Take a FREE 1-month Trial
Powerful Tool for Healthcare Data Mapping
In the competitive pharma industry, success requires taking advantage of every tool at your disposal. If you're not using sales mapping software to plan your schedule and manage your team, you're missing an opportunity to run a smarter, more data-driven operation.
MapBusinessOnline is a powerful tool for healthcare data mapping. Pharmaceutical outside and field sales reps use it to map prospects, optimize routes and prioritize leads with the most potential. Managers use it to assign and monitor sales territories that efficiently allocate resources and share quarterly sales results. Sales maps are for sharing in order to improve performance.
Route Planning and Sales Mapping With MapBusinessOnline
Outside or field pharma sales reps use MapBusinessOnline for route optimization and sales mapping. With it, you can plot doctor's offices, pharmacies and other potential customers on a compelling map background. From there, planning your day is easy — built-in route optimization tools help you find the most efficient way to get where you need to go. Overlay previous sales data to identify and prioritize locations where you've had the most success in the past. Share route files or interactive web-maps for view-only low-cost map sharing.
With MapBusinessOnline's sales mapping capabilities, pharma reps can reduce time spent in traffic, lower their overhead costs and make more — and more effective — sales calls in a day.
Territory Mapping and Strategic Planning
Sales mapping software is also useful for pharma industry managers looking to make the most of their team. With MapBusinessOnline, you can adjust existing sales territories based on previous sales data and assign representatives, making sure your sales staff has balanced access to the leads they need to thrive. Share sales territory maps with sales goals at all sales meetings. This drives sales, lets you retain top performing staff by maximizing their opportunities, while showing up and coming sales people company protocol and best sales practices.
MapBusinessOnline also allows you to look at region-specific demographics to learn more about the needs of your customers' customers and target your sales efforts accordingly. MapBusinessOnline uses current census data and includes full support for the U.S., Canada and the UK.
Why MapBusinessOnline Is the Best Sales Mapping Software for Pharma Representatives
MapBusinessOnline is a full-featured tool for pharma sales mapping and management. Whether you work for a large corporation with representatives spread out across the state or country or are an independent outside sales rep, you'll find a suite of tools that will help you do your job better. Cloud-based deployment makes it convenient to collaborate with other stakeholders or access your custom maps on the go. Tiered subscription packages ensure there is an affordable solution that works for your business. Ask about our Enterprise Licensing.
See MapBusinessOnline in action by signing up for a no-obligation 1-month free trial today. Want to learn more? Explore a wide range of pharma and healthcare industry-specific blog posts, case studies and other information using the links on this page.
Learn How Our Customers are Succeeding with MapBusinessOnline
DPS is the leading provider of timely, relevant and motivational promotional materials for automotive dealerships. Their business strategies drive customer loyalty and sales revenues. Their sales manager uses MBO to create and manage sales territories and describes MBO this way,
"The product is phenomenal and the support even better."
Dealer Product Services (DPS)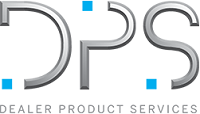 "MapBusinessOnline has made it easy for DriSteem to locate and compare Rep territories. Every single person in our office has a map from MapBusinessOnline at their desk and refers to it daily. We are thankful to be using MapBusinessOnline for developing our business and outside sales representative team!

Thank you MapBusinessOnline!"
Abby Rogers
Marketing Coordinator
DriSteem Corporation

One of many international companies left hanging by Microsoft's cancelation of MapPoint and turning to MapBusinessOnline for a MapPoint replacement. Multiple departments across the enterprise utilize business mapping for a variety of applications including claims management analysis, insurance related operational planning, and market analysis. An extremely detailed procurement and security review lead to a contract for MapBusinessOnline services. Corporate accounts use MBO for sales territory mapping, collaborative Team editing, and communicating with maps.
Top Ten Property & Casualty Insurer