Sales Mapping for Pharma Reps
to Maximize Your Sales Team Performance! – Take a FREE 1-month Trial
Powerful Tool for Healthcare Data Mapping
In the competitive pharma industry, success requires taking advantage of every tool at your disposal. If you're not using sales mapping software to plan your schedule and manage your team, you're missing an opportunity to run a smarter, more data-driven operation.
Map Business Online is a powerful tool for healthcare data mapping. Pharmaceutical outside and field sales reps use it to map prospects, optimize routes and prioritize leads with the most potential. Managers use it to assign and monitor sales territories that efficiently allocate resources and share quarterly sales results. Sales maps are for sharing in order to improve performance.
Route Planning and Sales Mapping With Map Business Online
Outside or field pharma sales reps use Map Business Online for route optimization and sales mapping. With it, you can plot doctor's offices, pharmacies and other potential customers on a compelling map background. From there, planning your day is easy — built-in route optimization tools help you find the most efficient way to get where you need to go. Overlay previous sales data to identify and prioritize locations where you've had the most success in the past. Share route files or interactive web-maps for view-only low-cost map sharing.
With Map Business Online's sales mapping capabilities, pharma reps can reduce time spent in traffic, lower their overhead costs and make more — and more effective — sales calls in a day.
Territory Mapping and Strategic Planning
Sales mapping software is also useful for pharma industry managers looking to make the most of their team. With Map Business Online, you can adjust existing sales territories based on previous sales data and assign representatives, making sure your sales staff has balanced access to the leads they need to thrive. Share sales territory maps with sales goals at all sales meetings. This drives sales, lets you retain top performing staff by maximizing their opportunities, while showing up and coming sales people company protocol and best sales practices.
Map Business Online also allows you to look at region-specific demographics to learn more about the needs of your customers' customers and target your sales efforts accordingly. Map Business Online uses current census data and includes full support for the U.S., Canada and the UK.
Why Map Business Online Is the Best Sales Mapping Software for Pharma Representatives
Map Business Online is a full-featured tool for pharma sales mapping and management. Whether you work for a large corporation with representatives spread out across the state or country or are an independent outside sales rep, you'll find a suite of tools that will help you do your job better. Cloud-based deployment makes it convenient to collaborate with other stakeholders or access your custom maps on the go. Tiered subscription packages ensure there is an affordable solution that works for your business. Ask about our Enterprise Licensing.
See Map Business Online in action by signing up for a no-obligation 1-month free trial today. Want to learn more? Explore a wide range of pharma and healthcare industry-specific blog posts, case studies and other information using the links on this page.
Learn How Our Customers are Succeeding with Map Business Online

"I have been using MapBusinessOnline for about 8 months and couldn't be happier with the services it provides. I have employees and myself who map around 250 routes monthly for our sales team. The interface is easy-to-use and the abilities are exactly what I need. My sales team finds the maps and step by step routes easy to follow and accurate. My store lists change every quarter and the uploading system allows me to quickly upload a new list and categorize the account by priority using colors and shapes. I have also used the heat mapping capabilities and found those easy to customize and quick to use. As with any advanced software, this does take a week or two to learn the more complex features, but it is well worth the time invested. This is the software I would have designed if I was to create one myself. Great job!!!"
Bill Hanavan
Director of Operations
Strategic Retail Solutions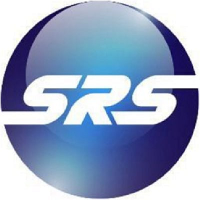 "You guys are awesome! I used the Map Business Online trial to get promoted to a sales position within my company. I showed them how I would work my territory with great MBO printed maps that showed projected sales dollars by account locations. I got the Job!"
Jeff Krieger
Territory Manager
Mizuno USA
This leading North American reseller of hardware and software supports millions of businesses worldwide. We get regular calls from SHI representatives who need to offer a MapPoint replacement or to simply provide business mapping software for a corporate or government account. SHI customers include users of annual subscriptions for the USA and Canada as well as collaborative Team Editing subscriptions for corporate accounts.
Software House International (SHI)