Sales Mapping for Pharma Reps
to Maximize Your Sales Team Performance! – Take a FREE 1-month Trial
Powerful Tool for Healthcare Data Mapping
In the competitive pharma industry, success requires taking advantage of every tool at your disposal. If you're not using sales mapping software to plan your schedule and manage your team, you're missing an opportunity to run a smarter, more data-driven operation.
MapBusinessOnline is a powerful tool for healthcare data mapping. Pharmaceutical outside and field sales reps use it to map prospects, optimize routes and prioritize leads with the most potential. Managers use it to assign and monitor sales territories that efficiently allocate resources and share quarterly sales results. Sales maps are for sharing in order to improve performance.
Route Planning and Sales Mapping With MapBusinessOnline
Outside or field pharma sales reps use MapBusinessOnline for route optimization and sales mapping. With it, you can plot doctor's offices, pharmacies and other potential customers on a compelling map background. From there, planning your day is easy — built-in route optimization tools help you find the most efficient way to get where you need to go. Overlay previous sales data to identify and prioritize locations where you've had the most success in the past. Share route files or interactive web-maps for view-only low-cost map sharing.
With MapBusinessOnline's sales mapping capabilities, pharma reps can reduce time spent in traffic, lower their overhead costs and make more — and more effective — sales calls in a day.
Territory Mapping and Strategic Planning
Sales mapping software is also useful for pharma industry managers looking to make the most of their team. With MapBusinessOnline, you can adjust existing sales territories based on previous sales data and assign representatives, making sure your sales staff has balanced access to the leads they need to thrive. Share sales territory maps with sales goals at all sales meetings. This drives sales, lets you retain top performing staff by maximizing their opportunities, while showing up and coming sales people company protocol and best sales practices.
MapBusinessOnline also allows you to look at region-specific demographics to learn more about the needs of your customers' customers and target your sales efforts accordingly. MapBusinessOnline uses current census data and includes full support for the U.S., Canada and the UK.
Why MapBusinessOnline Is the Best Sales Mapping Software for Pharma Representatives
MapBusinessOnline is a full-featured tool for pharma sales mapping and management. Whether you work for a large corporation with representatives spread out across the state or country or are an independent outside sales rep, you'll find a suite of tools that will help you do your job better. Cloud-based deployment makes it convenient to collaborate with other stakeholders or access your custom maps on the go. Tiered subscription packages ensure there is an affordable solution that works for your business. Ask about our Enterprise Licensing.
See MapBusinessOnline in action by signing up for a no-obligation 1-month free trial today. Want to learn more? Explore a wide range of pharma and healthcare industry-specific blog posts, case studies and other information using the links on this page.
Learn How Our Customers are Succeeding with MapBusinessOnline
"We recently switched to Map Business Online at our company. Not only is MBO returning us better results than our old software, but it came with a 3500% decrease in yearly licensing fees! We couldn't be happier with the switch. Excellent ease of use. I was able to just open up the program and go. It's very user friendly. I did get stuck with one feature, and reached out to customer service for help. I didn't really expect to get anything in return, but they emailed me back within the hour, and I was only a trial member! Very pleased."
Business Manager
Storecrafter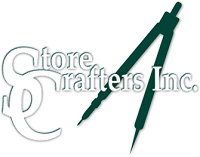 "We've tried the REST now we are using the BEST. After searching and trying other mapping programs for our delivery operations team and finding that we just couldn't get all the features that we required, we finally found MapBusinessOnline. Not only did it have all the features we needed including Longitude/Latitude and optimizing delivery routes, but it provided us tons of other bells and whistles. MBO proved to be a superb tool for our operations team to create routes and territories with the click of a few buttons while also allowing our reporting team to make beautiful maps that help our executive team visualize the story the data was telling. We are using this for the 2nd year in a row and will be renewing when it is time again. We pride ourselves at offering cutting edge applications to our millions of readers and subscribers worldwide and love that MBO helps us stay ahead of the technology curve by continuing to update their product and features. The release of MBO for the Desktop was a great addition and only helps make using the product even easier. To the staff at MBO — Keep up the great work!"
Dow Jones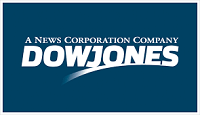 "MapBusinessOnline one of the most powerful tools I have as a Regional Channel Manager. It's a difficult task to visually represent the vast amount of data that I have to present to my customers and team members. MBO makes it easy to represent, configure, and manipulate the data on to an effective map. A picture is worth a thousand words, and MBO allows me to create a perfect picture."
Ed Ku
Regional Channel Manager
ABB