The Top 4 Reasons Customers Choose MapBusinessOnline as Their Advanced Sales Territory Mapping Solution:
MBO is the most affordable mapping tool available supporting both manual and automatic territory creation while providing easy territory map sharing.
MBO includes hierarchical territory support – territories, regions and divisions with the flexibility to adjust layer naming conventions, boundaries & fill transparency
In addition to standard territory base geographies like ZIP codes and Counties, MBO territories can be based on ZIP3 areas, Census tracts, MSA, and other geographies.
MBO sales territories include easy data merge tools that overlay territory geographies with imported business data, and included Census demographic data.
Sales Territory Mapping is Easy with MapBusinessOnline
All successful businesses take the time to define market areas, sales territories, and the best potential sales opportunities. To achieve success, decision makers invest in business mapping software that helps develop effective tactics supporting overall strategic objectives. Moving your data from Excel, ACT!, Salesforce or any other CRM tool to a sales territory mapping software like MapBusinessOnline may be your best first step:
Easily assign ZIP codes to territories with a few mouse clicks or by polygon searches.
Build hierarchical territories with regions and divisions that reflect your sales structure.
Configure settings to allow or disallow sales territory overlap – highlight overlapping areas by color shading.
Mix territories from different geographies on a single map. View sales territory maps built by ZIP code and by county on one map.
Easily import existing or pre-assigned sales territories from spreadsheets – effect an easy MapPoint transition.
Use Census demographics or imported business variables to balance territories.
Import sales rep locations and customer location data for visualizations against a sales territory map.
Apply a variety of color-coding options to Census tracts, ZIP codes, counties, MSA's and states – both transparent and opaque.
Insert map images in PowerPoint presentations or print large territory wall maps.
Share interactive territory web maps – users can pan the map, query points, and save files.
Online territory mapping supports both Mac and PC computers.
We've Been Providing Cutting-Edge Sales Territory Management Tools Since 1996
For nearly two decades, MapBusinessOnline has been providing innovative sales territory mapping programs that empower salesforces across a wide range of industries. Maximize productivity and minimize waste while developing a sales territory map that reflects your business. Sales and marketing professionals rely on our sales territory management tools for more effective trip planning, clear accountability, and more efficient allocation of resources. They use MBO to identify previously-hidden sales opportunities, conduct analyses of competitors within a targeted geographic region and much more.
By optimizing the multi-stop routing process, our territory mapping software lets your salespeople to see more prospects and customers in less time, which ultimately results in increased revenues for your company.
"Create the best sales territory maps that quickly share critical sales objectives with your team"
What are Hierarchal Territories?
Territory hierarchies start at the level of ZIP code or County. Groups of ZIP codes are collected into territories that represent a sales area of responsibility or focus. Groups of territories are collected into regions typically overseen by regional managers. Sometimes large companies will collect regions into divisions for a further level of managerial focus. Taken altogether these territories, regions and divisions make up a hierarchical sales organization. This video describes how to build an advanced territory mapping hierarchy using Map Business Online.

The Benefits of Sales Mapping Software
In the world of sales, it's crucial to understand your customer base from both a demographic and geographic perspective. By applying sales territory mapping, you can have the complex variables of both categories organized in overlays that can be easily combined or viewed separately. Each overlay can be constructed by anyone with access to a PC, laptop, or tablet. Regardless of the product or service being sold, there are numerous benefits that sales teams enjoy when using territory mapping software, including:
Improved Management of Sales Teams and Staff
Innovations in sales management software make it easier to manage a sales team or company than it used to be. People in executive roles can delegate tasks, set restrictions, analyze performances, and evaluate salespeople. They can expect to improve management capabilities through:

Connectivity from Around the World
Software programs for sales mapping give teams and companies the greatest level of work flexibility and outreach power. With business mapping software, teams can:

Get a Fully-Supported, User-Friendly Sales Territory Mapping Solution
Our software solution makes sales territory planning via mapping so easy. In fact, we offer the easiest user interface in the mapping industry. We back our software with world-class technical support, starting with the initial set-up and configuration and continuing for as long as you remain a MapBusinessOnline customer. Our territory software is priced to fit even the tightest business or sales department budgets. It's no wonder we have earned the distinction of being "America's Fastest-Growing Business Mapping Software."
Sign up for MapBusinessOnline's 1-Month FREE Trial
Sales territory mapping software has revolutionized the way that sales companies do business. Now more than ever, sales teams are generating powerful leads, closing more sales, reaching more areas, and covering routes in record time — much of it thanks to business mapping software innovations.

With its vast range of control options and visualization features, MapBusinessOnline is the best software program on the market today. Sign up now for a free 1-month trial of MapBusinessOnline.
See MapBusinessOnline in Action
Request a demo
Learn How Our Customers are Succeeding with MapBusinessOnline
DPS is the leading provider of timely, relevant and motivational promotional materials for automotive dealerships. Their business strategies drive customer loyalty and sales revenues. Their sales manager uses MBO to create and manage sales territories and describes MBO this way,
"The product is phenomenal and the support even better."
Dealer Product Services (DPS)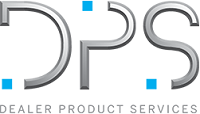 "MapBusinessOnline has made it easy for DriSteem to locate and compare Rep territories. Every single person in our office has a map from MapBusinessOnline at their desk and refers to it daily. We are thankful to be using MapBusinessOnline for developing our business and outside sales representative team!

Thank you MapBusinessOnline!"
Abby Rogers
Marketing Coordinator
DriSteem Corporation


"This software is a game changer for me in the workplace. Easy to use tools and a fast system to do the job efficiently and effectively every time. I've been able to build more territories with confidence, bringing my team more growth opportunities for 2019"
Daina C.
Franchise Development Manager
Amada Franchise, Inc.

Popular MapBusinessOnline Sales Territory Mapping Features
Related solutions