Visualizing Your Sales Pipeline
to Map Customers and Sales – Take a FREE 1-month Trial
A sales pipeline is a simple, graphic overview of where your sales are, and where you can expect them to be at the end of a given period. Used properly, it is both an at-a-glance snapshot of current opportunities and a predictive tool that can help you move forward effectively.
Like all sales tools, a pipeline is only as good as the data that's being fed into it. Useful analysis requires looking beyond the bottom line at a range of different factors, including geographic and demographic realities for each of your sales territories.
That's where Map Business Online comes in. Map Business Online is a cloud-based data-mapping platform that can be used to develop more accurate sales pipeline visualizations based on your business data.
How It Works
Sales pipeline mapping with Map Business Online is easy and affordable. Import business data from your normal management system and view it against accurate, up-to-date maps with demographic information, adding vital context that shows you where your team is most effective and where additional resources are necessary to meet and exceed your desired quotas.
From there, Map Business Online lets you create custom sales territories that ensure your staff is evenly distributed and positioned where they will have the most impact. Map Business Online even lets you share data among team members, leading to improved collaboration and ultimately more sales.
Other Map Business Online features for your salesforce include:
Optimizing routes to make sales calls more economical and productive
Performing in-depth market analyses that drill down on specific territories – remember: geographic sales territories drive accountability into your sales force
Creating sales heat maps that show where you've had the most success and where you could improve
Planning for the future by identifying underserved communities near you
Working with Map Business Online is easy and intuitive – the cloud-based platform integrates easily with Salesforce, QuickBooks and other software, allowing you to seamlessly share your most recent data between applications.
Why Map Business Online?
There are clear benefits to visualizing any sales pipeline with Map Business Online. As a graphic tool, it brings to light demographic insights that are easy to miss when looking exclusively at raw data. Map Business Online shows you where your team is and where it needs to be. It also shows you who your current customers are and where the best future prospects might be hiding. When you visualize this information, you can make informed decisions and allocate resources in a more strategic manner.
To learn more about the benefits of using Map Business Online for visualizing your sales pipeline, keep browsing our website. You can also contact the MBO team directly to request a free 1-month trial. Get in touch and get started today!
Learn How Our Customers are Succeeding with Map Business Online
"We recently switched to Map Business Online at our company. Not only is MBO returning us better results than our old software, but it came with a 3500% decrease in yearly licensing fees! We couldn't be happier with the switch. Excellent ease of use. I was able to just open up the program and go. It's very user friendly. I did get stuck with one feature, and reached out to customer service for help. I didn't really expect to get anything in return, but they emailed me back within the hour, and I was only a trial member! Very pleased."
Business Manager
Storecrafter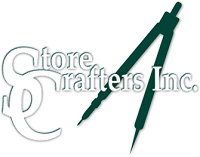 "We've tried the REST now we are using the BEST. After searching and trying other mapping programs for our delivery operations team and finding that we just couldn't get all the features that we required, we finally found Map Business Online. Not only did it have all the features we needed including Longitude/Latitude and optimizing delivery routes, but it provided us tons of other bells and whistles. MBO proved to be a superb tool for our operations team to create routes and territories with the click of a few buttons while also allowing our reporting team to make beautiful maps that help our executive team visualize the story the data was telling. We are using this for the 2nd year in a row and will be renewing when it is time again. We pride ourselves at offering cutting edge applications to our millions of readers and subscribers worldwide and love that MBO helps us stay ahead of the technology curve by continuing to update their product and features. The release of MBO for the Desktop was a great addition and only helps make using the product even easier. To the staff at MBO — Keep up the great work!"
Dow Jones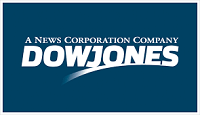 "This software has been tremendously helpful in mapping out my company's sales territories map. I have researched many other products, but no one came close to the ease of use of data customization options MapBusinessOnline provides. Also, their maps are extremely accurate and pleasing to the eye. Sales projections and territory expansions can be easily mapped out with this software. Most importantly, they provide free training and a vast number of video guides that have been extremely helpful. It is apparent that this company cares about their product and their customers. Really happy with it."
KC Cooley
Credit Manager
Crediauto Financial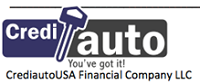 Popular Map Business Online features