Mapping Software for Windows Users
to Start Using Business Mapping Software for Windows – Take a FREE 1-month Trial
Does your business use the Microsoft Windows operating system? MapBusinessOnline offers effective mapping software for Windows users that will allow you to bring your relevant business data to life. Use our powerful mapping tool for visualizing and classifying key data, building and optimizing sales territories, and enhancing your company's overall strategic planning activities.
Key Mapping Software Features/Benefits
Our easy-to-use mapping software for Windows provides a host of valuable features and benefits including:
Fast and easy importing of up to 250,000 data records from Microsoft Excel spreadsheets and other spreadsheet formats
The ability to easily create territories defined by ZIP code, state, counties and other geographies
Customized color coding and symbolizing of your map data
Optimized sales route planning for increased salesforce productivity and improved customer service
The ability to perform in-depth market analysis to compare multiple datasets and clearly identify opportunities and potential business threats
Increasing your location awareness, which is the concept of understanding and visualizing your customer, prospect, sales and resource locations
Access to essential demographic data that supports your plans for future growth
Real-time data compiled by the world's foremost GIS experts
Business software solution backed by nearly two decades of experience
Superior technical support every step of the way
Make a Seamless Transition from MapPoint
If you were a Microsoft MapPoint user, then you're probably aware that this valuable desktop business mapping software tool was discontinued at the end of 2014. The good news is that our mapping software for Windows can serve as the ideal replacement. Our product was developed by the same individuals responsible for the creation of Esri's BusinessMAP, a business software solution viewed as a capable MapPoint alternative for more than a decade. This ensures a smooth and seamless transition to our mapping software for Windows.
Share or Embed Interactive Web Maps
One of the challenges of desktop mapping software such as Microsoft MapPoint was the difficulty of sharing maps with other users. Our cloud-based software product eliminates this issue. You can share our interactive Web maps as image files or URL links, which allows for easy collaboration with your constituents. You can also embed the maps in your PowerPoint presentations or print out full-color wall maps as large as 60" x 60" in size.
We Also Support Mac Users
If you're a Mac user, you don't have to miss out on the many business benefits offered by our mapping software solution. Our cloud-based product supports Mac through browser use. You'll have access to the same user-friendly features that will enable you to create color-coded maps with speed and efficiency. You'll also be able to export your datasets from your Excel spreadsheets to Mac.
Visit our Web site for a Free 1-Month Trial
The best way to find out if MapBusinessOnline mapping software for Windows is right for your organization is to give it a try. You can do so without risk by taking advantage of our no-obligation, 1-month trial offer — no credit card is required. Visit our Web site to get started today!
Learn How Our Customers are Succeeding with MapBusinessOnline

"This software is a game changer for me in the workplace. Easy to use tools and a fast system to do the job efficiently and effectively every time. I've been able to build more territories with confidence, bringing my team more growth opportunities for 2019"
Daina C.
Franchise Development Manager
Amada Franchise, Inc.


"MapBusinessOnline has made it easy for DriSteem to locate and compare Rep territories. Every single person in our office has a map from MapBusinessOnline at their desk and refers to it daily. We are thankful to be using MapBusinessOnline for developing our business and outside sales representative team!

Thank you MapBusinessOnline!"
Abby Rogers
Marketing Coordinator
DriSteem Corporation


"I have been using MapBusinessOnline for about 8 months and couldn't be happier with the services it provides. I have employees and myself who map around 250 routes monthly for our sales team. The interface is easy-to-use and the abilities are exactly what I need. My sales team finds the maps and step by step routes easy to follow and accurate. My store lists change every quarter and the uploading system allows me to quickly upload a new list and categorize the account by priority using colors and shapes. I have also used the heat mapping capabilities and found those easy to customize and quick to use. As with any advanced software, this does take a week or two to learn the more complex features, but it is well worth the time invested. This is the software I would have designed if I was to create one myself. Great job!!!"
Bill Hanavan
Director of Operations
Strategic Retail Solutions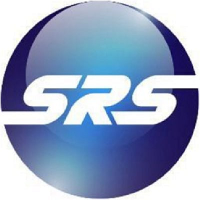 Popular MapBusinessOnline features