MapBusinessOnline Security and Privacy
Enterprise data security and personal privacy are of primary importance to the publishers of MapBusinessOnline. We will remain vigilant and forward thinking in all of our software development and distribution processes, to make sure your business data is secure and your privacy rights are protected to the best of our ability.
Secure Cloud Hosting - Microsoft Azure
MapBusinessOnline is Software as a Service (SaaS) Cloud tool hosted via Microsoft Azure. Microsoft Azure provides businesses with the data security and privacy, control, and transparency they require.
Microsoft Azure uses multiple safeguards to protect customer and enterprise data. These security practices and technologies include:
Encryption – Azure uses industry-standard protocols to encrypt data as it travels between devices and Microsoft datacenters, and crosses within datacenters.
Secure networks – Azure infrastructure relies on security practices and technologies to connect virtual machines to each other and to on-premises datacenters, while blocking unauthorized traffic.
Threat management – Microsoft Antimalware protects Azure services and virtual machines. Microsoft also uses intrusion detection, denial-of-service (DDoS) attack prevention, penetration testing, data analytics, and machine learning to constantly strengthen its defense and reduce risks.
Compliance – Azure complies with both international and industry-specific compliance standards and participates in rigorous third-party audits.
Additional Security Features
User data is stored in an encrypted form using industry standard encryption algorithms, and secured with TLS protocol while in transit. Each account has its own password. MapBusinessOnline staff cannot access any user data.
All user access is secured with passwords. Strong passwords are required to access user data.
Certifications
MapBusinessOnline has been certified by the Skyhigh Networks CloudTrust program. Skyhigh Networks performs objective and thorough evaluations of the enterprise-readiness of cloud service based on a detailed set of criteria developed in conjunction with the Cloud Security Alliance (CSA). Services designated as Skyhigh Enterprise-Ready are the services receiving the highest CloudTrust™ Ratings, which fully satisfy the most stringent requirements for data protection, identity verification, service security, business practices, and legal protection. Read more here.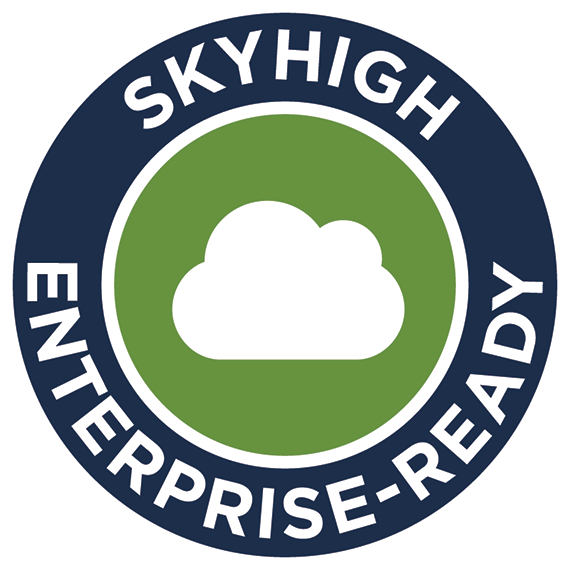 Your Business Data
While we advise users to avoid the importation of critical personal data such as credit cards, patient data, or passwords; all imported data is encrypted. MapBusinessOnline technicians cannot access your maps or data. Your maps are your exclusive projects. Read more about your data security here.