Map-based business intelligence is information a business manager might derive from a business map. One might also describe this information as location-intelligence. Digital maps have been applied to business operations since Geographic Information Systems came of age in the 1960s and '70s.  Today, digital maps are both easily accessible and affordable through cloud-based mapping software.
At first, the focus was primarily on government maps, but very quickly map-based business intelligence was picked up by the insurance industry, oil & gas companies, mining companies, and other land-based industries. All these industries are heavily tied to places on the Earth.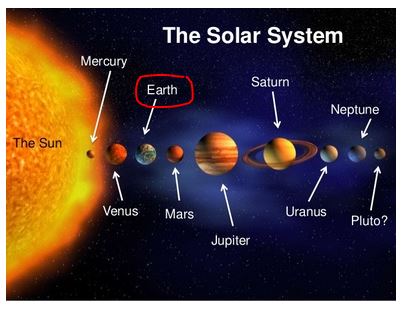 Early location-based digital maps were simple address-records or latitude/longitude points draped over an accurate map. During the 1970s and '80s, USA address databases became more available and were utilized to add an address layer on top of a basic digital map of cities, states, counties and ZIP codes.
Later still, and coming along with the advent of the Internet, digitized vehicle routing became possible. MapQuest and other services started popping up online for both consumers and businesses to use to route from point A to point B and more. Google Maps were applied to basic business mapping needs.
With all those web-based services overlaid on a web map, business mapping tools were able to leverage software advances towards the aggregation, display, and analysis of location data. Lots and lots of location data; because there are just lots and lots of data layers out there.
Thank about it, business maps have access to so many data layers:
On top of every location on Earth is an overlaid the road network – major and minor roads
On top of that layer is an address layer – a constantly changing layer connected to where every homeowner and renter lives
Add to that layer Census demographic information for all nations, describing people, ages, incomes, expenditures, employment data, and more
Additional layers include property layers, oil & gas exploration finds, land-use/land-cover, flood maps, bird migration patterns, even a map layer describing wifi access points
Compiling all this data into a valuable and eminently usable business application was quite daunting at first but has become rather commonplace with the advent of cloud-based services across the Internet. Today business mapping software companies proliferate, and the question is, which mapping application best matches specific industry requirements.
Additionally, there are other types of, less land-based, business applications that are significantly enhanced through the use of map-based business intelligence. Examples include Customer Relationship Management tools (CRMs), medical systems software, enterprise resource planning, and the list goes on. La-di da-di da. (Lame-o Sonny and Cher reference.)
What are Examples of Map-based Business Intelligence?
State-of-the-art, location-based business intelligence includes a variety of data categories all intended to expand the business user's understanding of the world surrounding their business operations.  To improve situational awareness (to apply a little geo-business speak.)  Situational awareness could take into account:
Demographic trends and categories across ZIP code and county areas for market analysis
Prospective customer databases for sales and marketing campaigns
Medical businesses in proximity to HMO's or insurance pools
All automotive car models and parts requirements by area, and for any model year
Gun owner registrations by address with mental health status and criminal records
Utility networks covering electrical, fiber optic, gas lines, and other power-related networks
Aerial imagery collections and street view databases
Registry of motor vehicle data
Business listings for all business across all industries across the United States
A business map user can leverage most data, as long as it includes a location component – someway to connect a data record with a place on the Earth. ZIP codes are a common reference point, but addresses are better – more accurate. Still, it depends on the data. IRS records are likely associated with an address, USDA aerial imagery with counties or states.
The careful combination of location-based data layers, business data, against an accurate base map is the recipe for map-based business intelligence.
So be on the look-out for relevant location data in your industry. Ask for it. Use it. Turn business data into compelling map visualizations. And share them.  Because data and map-based business intelligence are for sharing.
What Skills are Needed for Map-based Business Intelligence?
Business mapping software requires very basic computer skills. A user planning on generating map-based market analysis should be able to manipulate a web browser, import and Excel spreadsheet, and be comfortable with common online software processes like editing words, deleting objects, and searching for information online.
Map Business Online Pro provides an advanced set of map-based market analysis tools that will help you and your business access the power of location and drive time analysis.
Are you using the Map Business Online Desktop App for MAC or PC? It's hipper than Instagram and it comes with your subscription. Impeach Adobe Flash Player!
Value-Added Resellers – Offer the tool to your customers as a reseller. Make money on training and consulting. Contact us with further interest in reselling Map Business Online.
Win a $20 Gift Card! Refer a business associate to Map Business Online in exchange for a $20 Amazon Gift Card!
America's best geo mapping software.