As you've probably realized by now, Map Business Online got a major upgrade in late December which included access to business listings from with the business mapping application.
These business listings are accessed for a fee. Map Business Online subscribers can buy credits through the Subscription option, under the Upgrade Existing Subscription Tab. It's the third check box option as you scroll down the page.
Each Map Business Online subscription, including the FREE Trial, has free business listing credits included, so that users can test the tool. One credit is equivalent to one business listings.
You can read the press release we just published about Business Listings here.  I would paste the content into this blog, but the ever present Google Robot that monitors all websites, despises duplicate content.
You can also review our the Map Business Online page dedicated to business listings here.
In general, business listings has been a popular feature request from the Map Business Online community.  Use business listings for the following purposes:
To enhance business intelligence through accurate address, contact, sales, and employee size information
To build more complete competitor analysis maps
To explore potential markets for your products and services
To add prospect contacts to CRM systems or create leads for sales and marketing campaigns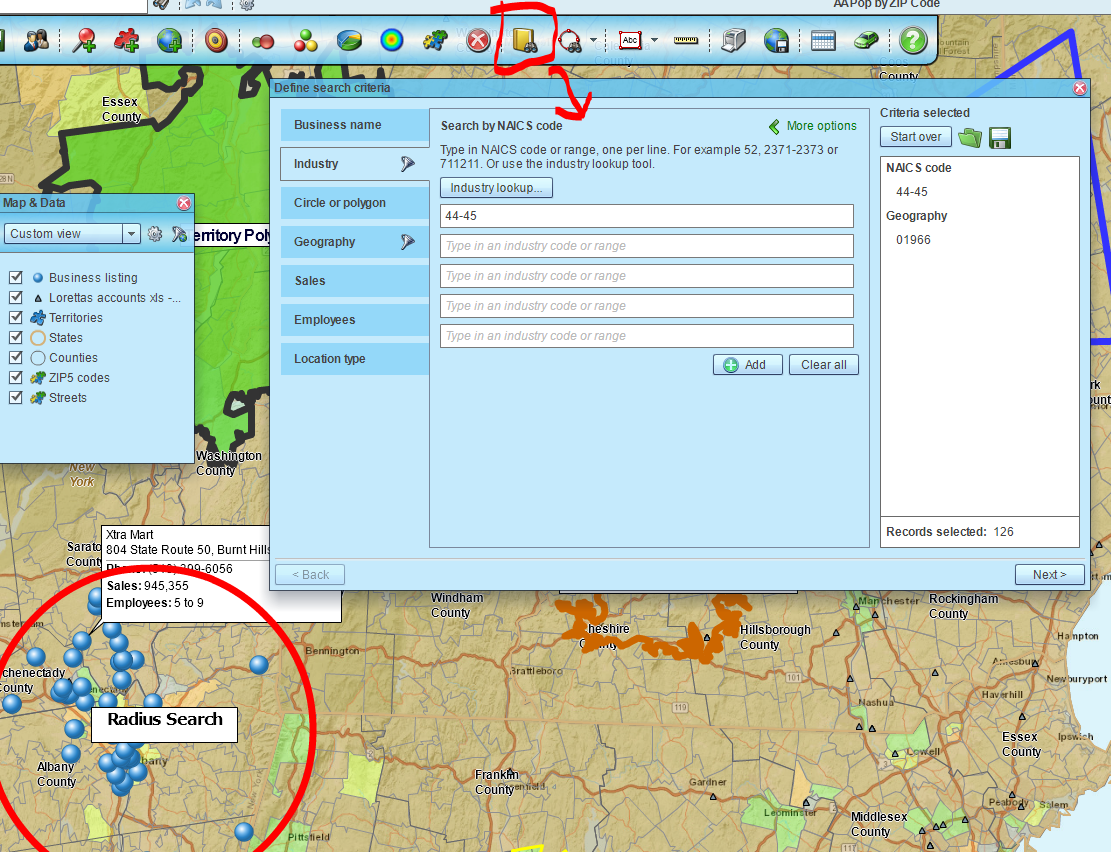 We'd also like to hear about how you apply Map Business Online business listings.  Please let us know.
Here's a link to our Business Listings Webinar registration scheduled for January 24, 2019 at 11:00 AM EST.
Win a $20 Gift Card! Refer a business associate to Map Business Online in exchange for a $20 Amazon Gift Card!
Find out why over 25,000 business users log into www.MapBusinessOnline.com for their business mapping software and advanced sales territory mapping solution. The best replacement for Microsoft MapPoint happens to be the most affordable.
Contact: Geoffrey Ives geoffives@spatialteq.com or Jason Henderson jhenderson@spatialteq.com